Hearing about frequent power supply issues is not exactly what you want in a holiday destination. But despite what San Jose lacks, it is still a wonderful place to visit, especially when you're tired of the over-commercialized spots in the country. Here, you get to enjoy a quaint town located in the south-western tip of Mindoro. And hey, if you want to dive at the Apo Reef Marine Park, San Jose is a popular jump-off point.
What to do in San Jose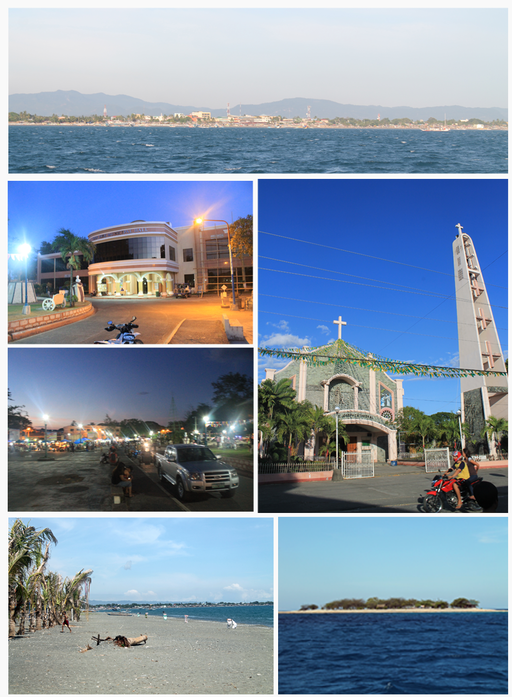 You might be tempted to say that there's nothing much to do in a quiet town. But there's a couple of fun places to see in San Jose, and here they are:
Ambulong Island. Characterized by white sand beaches, cliffs jutting out of the water and underwater caves, who wouldn't want to see this little piece of heaven? Not only that, abundant coral gardens with tropical fish are here for you to see as well. The island also serves as a jump-off point for several dive sites, such as Ambulong Bank, Baniaga Reef, Dungan Reef, Iling Point, Sardines Reef, Apo Reef and Manadi Island.
Ilin Island. Abundant in shells and coral reefs, this is where you'll find a village of shell divers. Other than that, you'll also see burial caves of early Chinese traders, ethnic fishing villages and a number of dive sites where you can see tropical fishes. Also on the island are some scuba diving facilities in case you want to see underwater life. One of the most popular destinations on the island is called Kweba Cansubong. You can also visit Inasakan Beach which is a white sand beach located in the far side of the island.
White Island. This island features a long, powdery beach where finding buried turtle eggs is not unusual but you are reminded not to touch them. The place is beautiful and tranquil and is great for lots of water-based activities such as swimming, scuba diving and fishing.
Iglit National Park. Shared by San Jose with Sablayan, Calintaan and Rizal, this is the sanctuary of the tamaraw, a kind of buffalo species that found only in Mindoro. Lovers of the outdoors will enjoy a trek here. San Jose is where the main gateway to the park is located as well.
Getting to San Jose
You can get to San Jose by air and by land. Here's how:
By air
Regular flights are offered from Manila to San Jose. The approximate flight time is around 30 minutes.
By land
Several bus companies offer trips to San Jose including Dimple Star, RORO Transpor and Philtranco. You can board the bus from Cubao in Quezon City, Sampaloc in Manila and Alabang in Muntinlupa.
Getting around San Jose
The most common form of transportation in town is a motored tricycle. You can also find jeepneys which can get you to different places in the province such as Magsaysay and even to Bulalacao in Oriental Mindoro.