Yes, there is a thing as "Metro Manila driving", where once you master it, then you will be considered as a highly skilled driver. Like in any bustling city in Asia, driving around the metro is not easy, but it is not impossible. Here are helpful tips for foreigners on how to survive driving in Metro Manila.
Always know your route and carry a map.
Early preparations and street maps will be your best friends when driving the metro. Do not try to do it without knowing how to get to your destination. First, do some research or look for a route guide or map to see how far, long and difficult your trip will be. You can find some websites that offer sufficient routes for drivers in this city.
Follow basic traffic rules.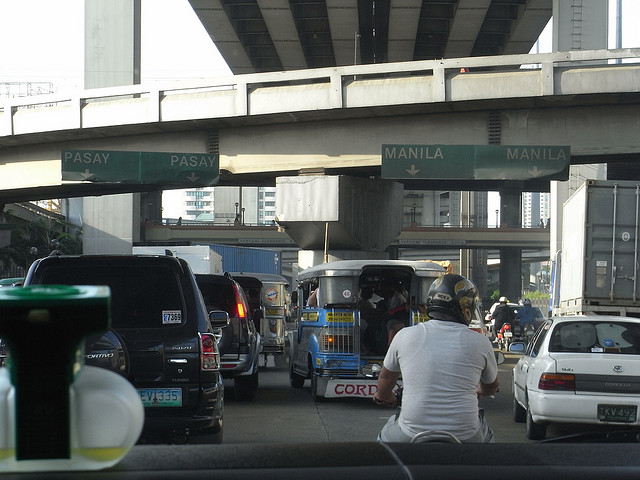 Like what you should do when driving in any place in the world, you should adhere to traffic rules. In Manila, you will find signs, such as "No U-Turn", "No Swerving", "Stick to Your Lane", "Respect Bicycle Lanes", "No Blowing of Horns", "No Loading/Unloading", etc.
Put in mind that there are number coding days.
Through the Metropolitan Manila Development Authority (MMDA) number coding scheme, you should remember what day your car should be and not be used. If you do not know how to get to your destination by commute, just look for directions on the internet, as you will definitely find one.
Respect the law.
There will be traffic enforcers who, if they feel that you would give in to bribery, will just extort you. Now, remember to always follow the law and ask for your offense and explain (or argue) if the enforcer made a mistake in catching you. If you really have made a traffic violation, just hand in your license, take note of the enforcer's name and accept your ticket. Then, pay the fine and try not to commit the same mistake the next time you are driving.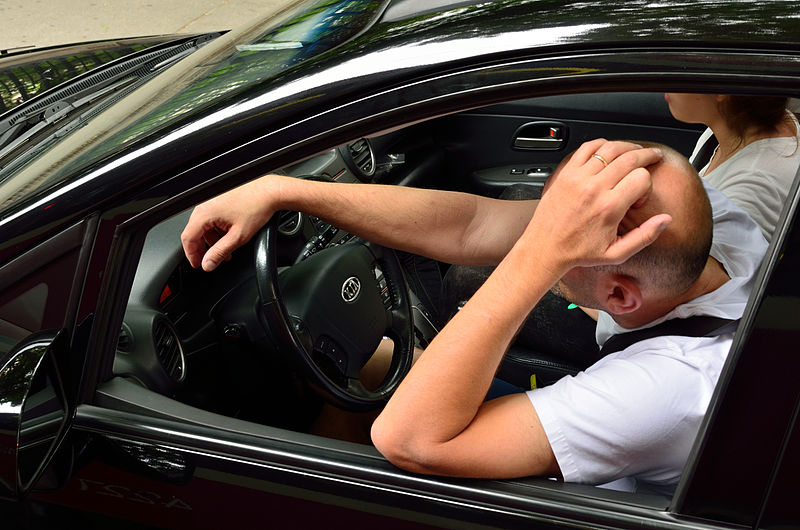 Avoid jeepneys, trucks and buses.
Most buses, especially the ordinary ones, are known to be running faster than expected, and trucks usually carry full loads in this city. As for the jeepneys, they would stop whenever they want to, so avoid speeding on the lane where they are passing by or else you will not be able to notice if they stop or not, not to mention that some of them have busted rear lights. Simply put, you should drive defensively in Manila.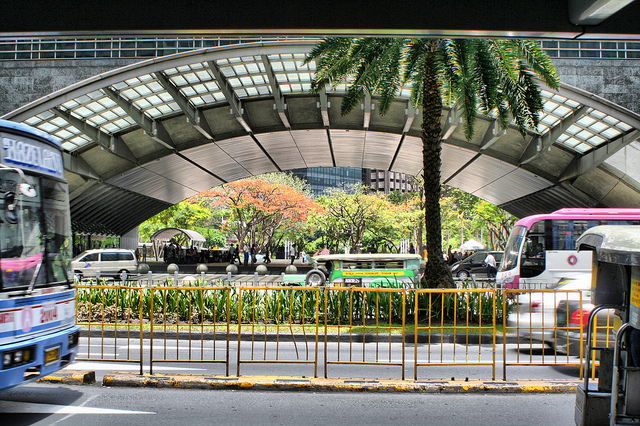 Apply basic driving and safety measures.
Of course, you need to observe proper driving and safety measures, such as wearing your seatbelt and using the signal lights when turning. Aside from the fact that it is a violation not to wear seatbelts, it will also risk more serious injuries in case accidents happen. Also, it would annoy other drivers if you just turn or swerve without using your signal lights, so you must use them when it is the right time to do so.
Once you have learn these tips, then the next thing for you to do is becoming skilled in defensive driving. Now, you will do fine driving Metro Manila.