Allan Barredo is an amazing travel/outdoor photographer based in the Philippines. He is an IT professional during the weekdays but trades his computer for a backpack and a camera on weekends. You can see more of his writing and his work at his photo blog, Lantaw.com. Get to know him a little bit in our interview below.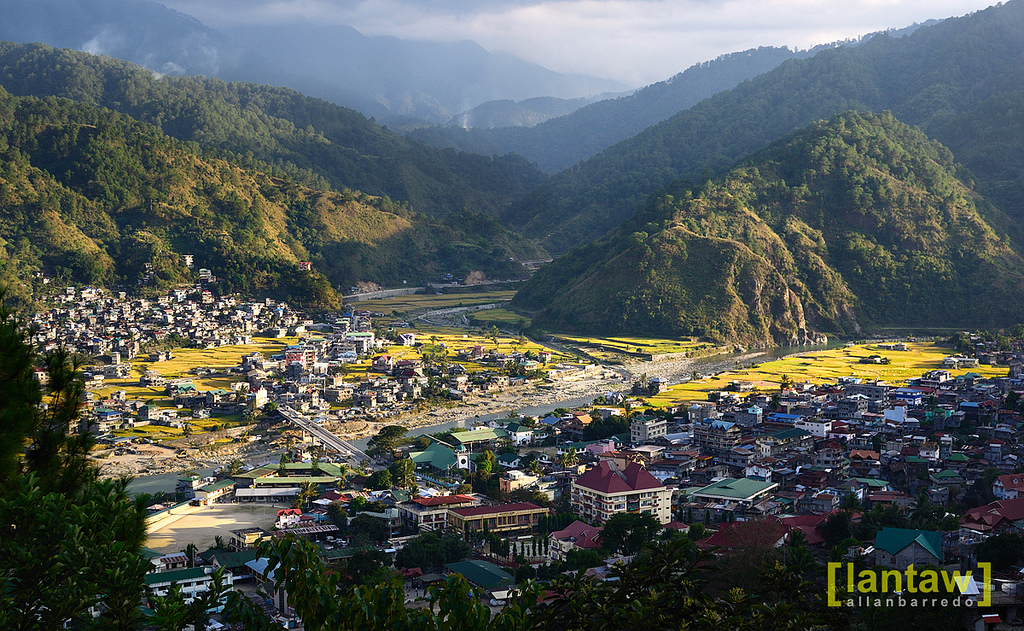 How did you get started in photography? What or who inspired you to pick up the camera?
My plunge into photography was probably not for photography's sake. I love to travel ever since; I love going places and seeing new things. I wanted a means to document my travels as I thought I may not have a chance to visit these places again. I can't write well nor can I sketch or draw, so I resorted to taking photos J. If video cameras were cheaper back then I would have probably used them.
I used to work for a local company doing R&D work for clients in Japan. So normally we would often go the land of electronics. My boss, a photography enthusiast, bought me my first digital camera: a pre-owned Olympus C4040Z in Akihabara (Tokyo's electronic district). Honestly, I was a bit disappointed at that time for I wanted one of those shiny point and shoot cameras. He said the Oly C4040Z is better for it will give me "better control", I was clueless what he meant back then.
The camera had Japanese menu, so I had to memorize where to set this and that. I had a 16MB card which allowed me to shoot I think just 30+ photos before it gets filled up. I never stopped shooting ever since. I still have the C4040Z btw J
So, it all started as a simple desire to record your travel. Interesting. We owe your boss then for buying you a better camera. We wouldn't have seen all of these nice photos if not for him. It could have been different if he just bought you a point and shoot back then. What camera do you mainly use now?

Yes, the Oly jumpstarted my photography. It went really serious when I got a hand-me-down Nikon D50 from my brother. More than 70% of the photos in my Flickr gallery were shot using D50 and it was my favorite until seawater "killed" it in Guimaras J. It's just one of the challenges of shooting outdoors.
My brother then gave me a Nikon D80. I recently bought a D7000, and the D80 now is with my 13 year old daughter who shoots for her school paper.
Why travel and outdoor photography? What is in it that fascinates you?
It goes with my love for travelling. Outdoors – this is where the real beauty is. Whoever it is that we look up to in heaven, whatever your religion is, the first thing you associate with God is nature. The great outdoors is where you find nature's best.
The way we are treating nature, some of these beauty you see around you may not be there anymore in a few decades. I think beautiful outdoor photos can fascinate and inspire people to take care of the environment better.
That's the long and idealistic answer . J
Short one: If I take photos of sexy models, my wife will kill me. So I shoot landscapes instead.
Good for your wife that you only shoot landscapes. J But, how does it feel like being out there? For those who don't travel much (or who are just beginning), can you describe to us the satisfaction you get whenever you go to places like Bontoc, Buscalan, Nagsasa Cove or those other "off the beaten path" places that you seem to prefer?
It feels like everything is still alright with the world when you are out there. Everything is stripped down to the bare essentials in these places and you get to see things clearly. In fact, it feels like the more you thought you are "discovering" the place, you are in fact discovering yourself.
Nicely said, man. I like that. What are the favorite places you've been to in/around the Philippines? Why?
Lake Sebu in South Cotabato – you have wildlife, nature, and culture, all in one accessible place.
Coves of Zambales – still relative pristine, no cellphone signals, and just a few hours from Manila. Once you are there, it really feels like you are in a difference time and place.
Among the coves of Zambales, you always go back to Nagsasa. It seems quite special to you. As it's not to far from Manila, would you recommend it to someone trying to get into outdoor photography ?
Definitely. It won't burn a hole in your pocket to go there. Any of the coves there would be fine, and if you want to rough it out a bit more, there's Capones Island right infront of the Pundaquit shoreline.
Any places in the Philippines that you haven't visited but that's in your "to visit" list?
In my bucket list: Cuyo Island, Batanes, Basilan + Sulu + Tawi-Tawi.
Are you planning to visit any of them any time soon? Basilan+Sulu+Tawi-Tawi. I can see your fondness towards "off the beaten path" destinations. What made you choose these three? Do you have your wife's "Ok" to visit them?
Still a work in progress. I have a friend who lives in Basilan and there were several chances to go there but she (my wife) said "no". I want to see these places before everything changes. Do you know what they have stunning unexploited beaches in Basilan?
I can understand where she's coming from. In addition to places, you blog about amazing people/culture. Your features on Whang Od, T'nalak Dreamweavers and others opened my eyes to the richness of our heritage. Can you tell us what drives you to go out and write/photograph them?
We are a country with 7,101 islands (give or take a few depending on the tide), more than 150 dialects, countless ethnic and indigenous groups. We are born in a place where diversity is given, it's in our blood. But sometimes we get caught up in the humdrum of daily life we won't ever get the chance to see the world beyond our office cubicles. It's a world that is vanishing by the minute, over taken by "modernization".
Sound preachy but it's true, people are giving up their traditions, either forced to or by choice. It's a humbling experience to be able to witness these traditions, and frightening as well knowing that there is a chance that the newer generation will only see these in photos. It's like losing our identity a little piece at a time.
Are you in most part motivated by the fact that these cultures or traditions are fast disappearing and could be gone soon? That's why you wanted to be able to witness them firsthand and to document as well for posterity.
Yes, I wanted to see these traditions first hand.
You've traveled a lot. Been to different places around the Philippines. What have you learned about our country from your travel?
That "It's more fun in the Philippines"? J . Seriously, its a cliche but it really is beautiful. The more I travel, the more I want to see more. It's difficult to put down in words, but if you are sitting on the beach in a beautiful island, watching the sun set, you'll know.
What's the photo you took that you are most proud of? Why is it so special?
I have lots of favorite photos, but the most memorable was probably this:
It was the very first decent photo I got out of my C4040Z. I got hooked ever since.
And after that first photo came another and another and the rest of his great photography. Thanks Allan Barredo for the interview.
To get to know more of Allan Barredo's work, visit his multi-awarded photo blog at lantaw.com. It might just inspire you to pick up a camera and start exploring the country.
Allan Barredo Media Gallery
---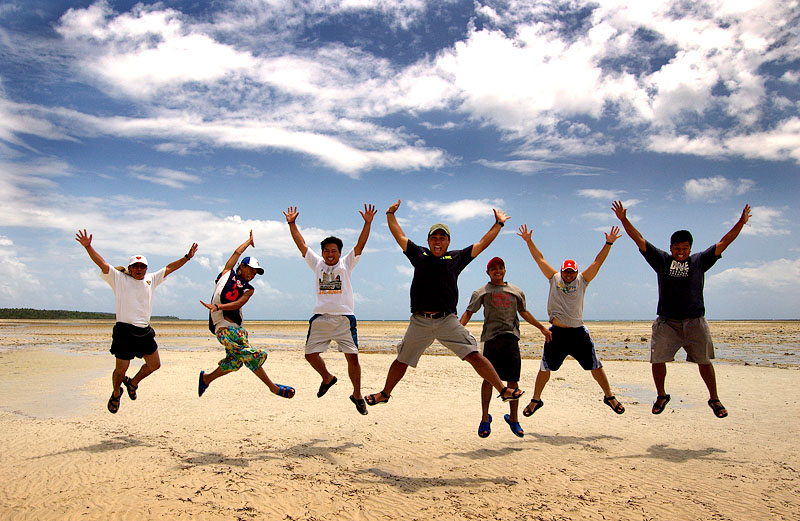 ---