The Baros Maldives has won the prestigious World Travel Awards' (WTA) title of "Indian Ocean's Most Romantic Resort" for 2022.
The resort was nominated alongside some of the world's most popular romantic getaways, and came out on top after a vote by travel industry experts and luxury travelers.
Baros Maldives is a small, luxury resort located in the North Male Atoll, just 20 minutes by speedboat from Velana International Airport. The resort is renowned for its intimate atmosphere, personalized service and idyllic setting.
Speaking of the award win, Baros Maldives General Manager Ibrahim Shijah said: "It is an honor and privilege to deliver magical moments to our guests and to be recognized as the most romantic destination in the Indian Ocean once again. We continuously seek to create the most extraordinary romantic moments and with our new offers and experiences, aim to take romance at Baros to new heights, offering the ultimate in romantic escapes,"
The iconic resort has been curating memorable romantic moments for guests for nearly 50 years, with a plethora of activities to suit every couple, whether it's a private cruise or starlit dinner on the Piano Deck perched over the lagoon, a snorkeling or diving adventure for two, endless couples' spa treatments, and much more.
Why stay at Baros Maldives?
Situated in the Indian Ocean, this resort is a true paradise for couples looking to get away from it all.
With its own private island and luxurious villas, Baros Maldives provides the perfect setting for a romantic getaway.
The resort's attentive staff are on hand to cater to your every need, making sure you have the most relaxing and romantic vacation possible.
From the moment you arrive at Baros Maldives, you'll be enchanted by its natural beauty and serenity.
Whether you're enjoying a candlelit dinner on the beach or soaking up the sun by the pool, you'll fall in love with this idyllic resort.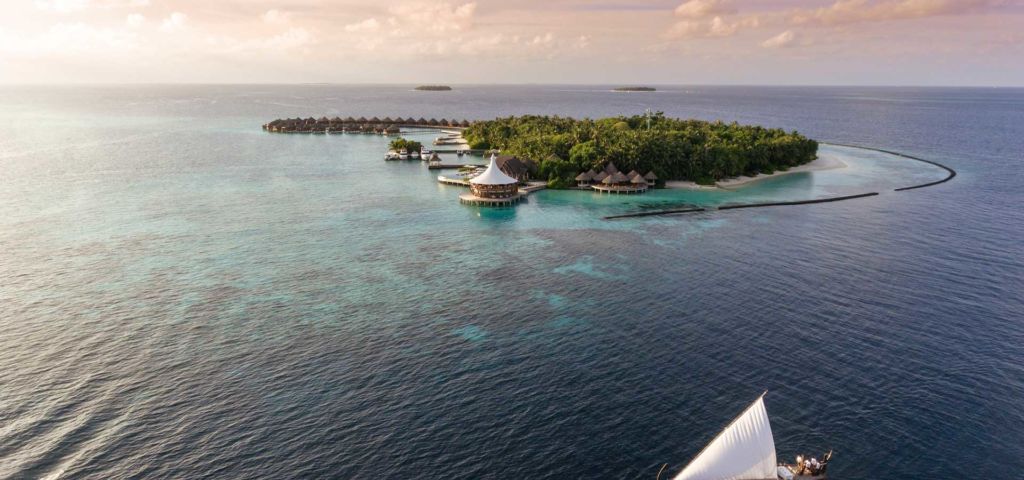 The WTA (in our view) has named Baros Maldives the most romantic resort due to its secluded location, luxurious accommodations, and impeccable service. Couples can enjoy a private dinner on the beach, a couples' massage at the spa, or simply relax by the pool with a drink in hand. If you're looking for a truly romantic getaway, Baros Maldives should be at the top of your list.
About WTA
WTA was founded in 1993 to recognize, reward, and celebrate excellence in all aspects of the tourist business. The WTA brand is worldwide recognized as the pinnacle mark of quality, with winners setting the standard to which all others strive.
WTA travels the world each year, staging a series of regional gala ceremonies to recognize and honor individual and collective success in each significant geographical location. The World Travel Awards gala ceremonies are widely recognized as the best networking opportunity in the travel business, with attendees including government and industry executives, luminaries, and worldwide print and broadcast media.
About The Maldives
The Maldives is an archipelagic republic in the Indian Ocean, located southwest of Sri Lanka and India. It is also Asia's smallest country. With over 26 naturally created atolls, 200 locally populated islands, and countless of smaller coral islands and sandbanks, this island nation is distinctive in its geography and morphology.