You don't get to see a lot of gardens in the Philippines. Other than a homeowner's patch of green or the little green spaces built by the newer malls these days, there doesn't seem to be a lot of areas where you can simply marvel at color. That is, until you know where to look.
Celosia Flower Farm
The mountainous barangays of Cebu City are known for their cool temperatures. As such, they are prime areas for growing crops and different kinds of plants. In a place called Sirao high up in the mountains is a flower farm that rose to fame because of what it plants: celosia or cockscombs.
Cockscombs are colorful ornamentals and their flame-like flowerheads are a magnificent sight to see, especially if planted in a certain pattern. This is what you get at the Sirao Flower Garden: a wonderful field of yellow and red.
The peak season for the flowers is from April to May as well as from October to November. However, if you'd like to avoid the crowd, an off-season visit might be a good idea – there'll still be flowers but not as many compared to when they are in season.
There is an entrance fee to get inside the farm. It's PHP30 as of this writing and that's a small fee to pay to witness such beauty. Getting there, however, can be quite tricky. Hiring a cab from the JY Square Mall is rather expensive and paying a habal-habal driver to take you there can cost you PHP200 or more, round trip. Then again, these are prices to pay for wanting to see beautiful things.
Bahong Flower Farm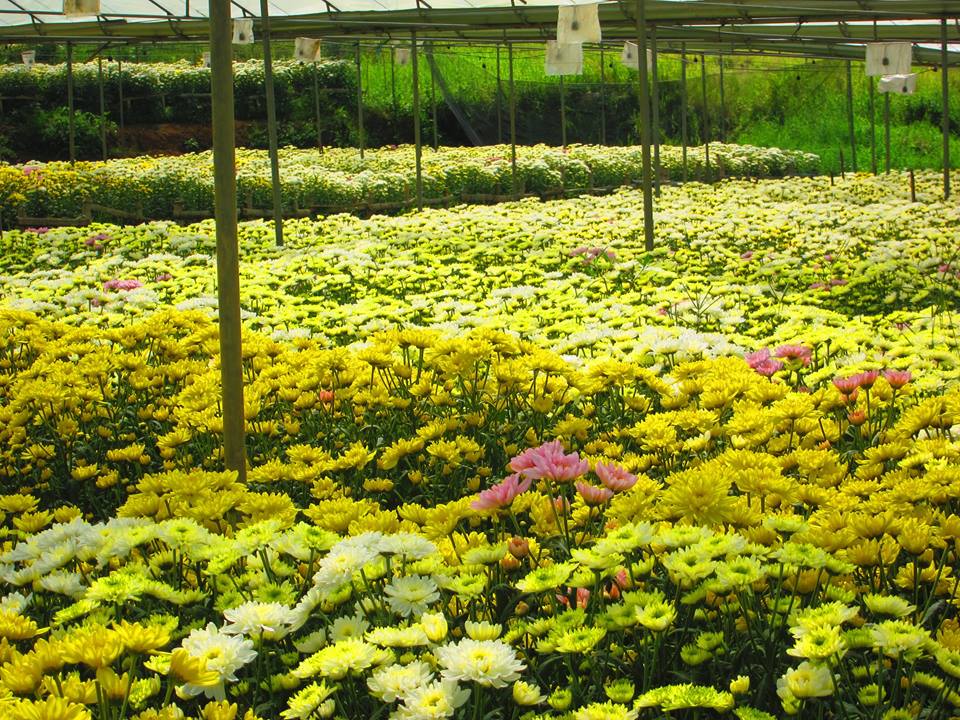 Sometimes, the best destinations in the Philippines require a bit of a challenge to get to. Just like Sirao, the Bahong Flower Farm is also located in a mountainous region of the country: in La Trinidad, Benguet. While tourists can always come for the annual Panagbenga Festival in Baguio City – which is basically a flower festival – seeing some colorful blooms that haven't been plucked is a trending craze.
Bahong, along with Kapangan, Kibungan, Atok, Tublay and Buguias, are the flower-producing areas of Benguet. They are the source of many of the blooms sold in several markets across the country. Apart from roses, chrysanthemums are also grown in this area. A fee of PHP20 is required for those who want to see the blooms.
Bukidnon Flower Farm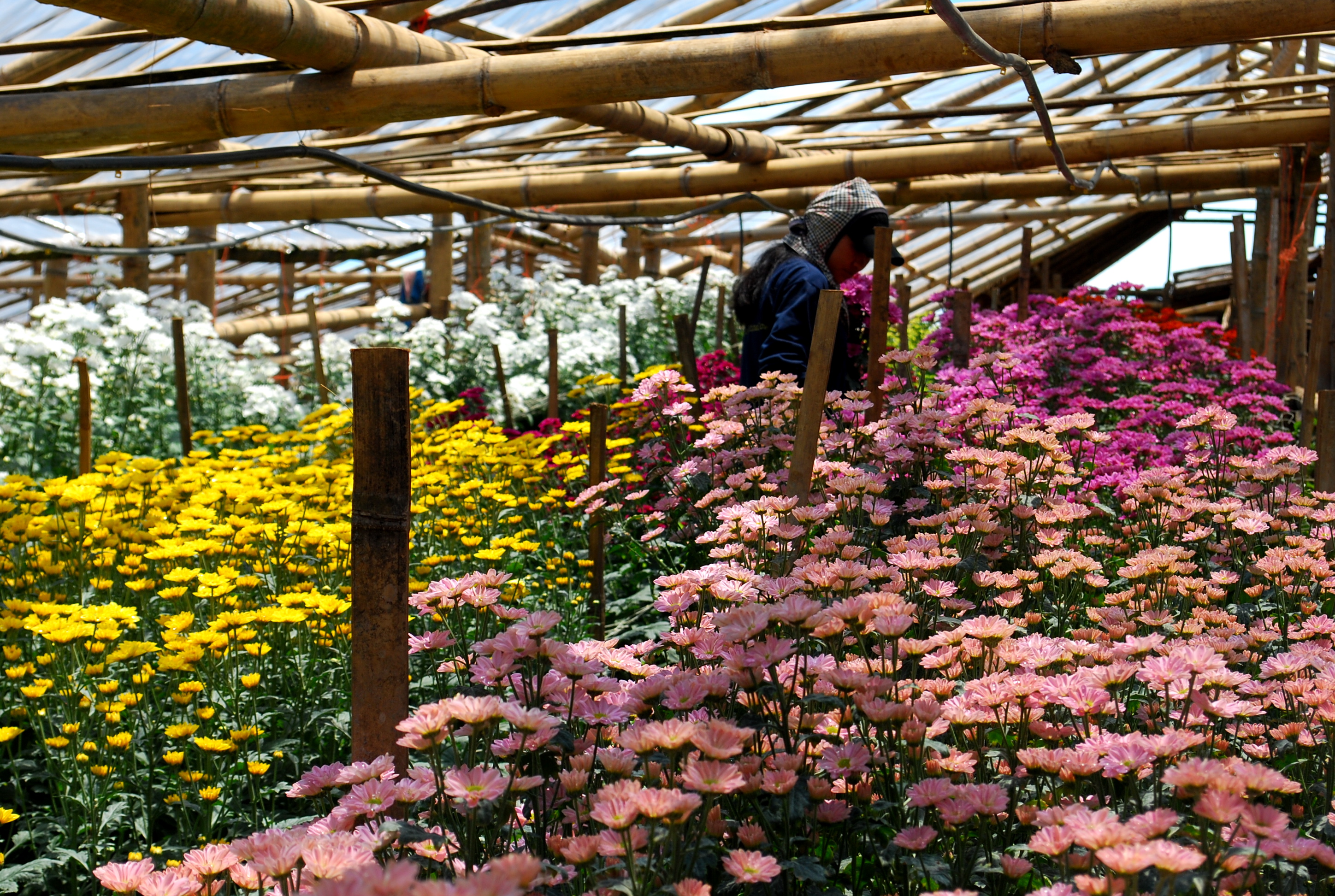 Bukidnon is another mountainous province in the Philippines, this time it's located in Mindanao. Famous for its pineapples and cool climate, flower viewing might just be added to the province's list of attractions. Just like the rest of the flower farms in this list, this one is a bit difficult to get to if you don't have a private vehicle. The farm is located at the foothill of Mt Kitanglad, close to the ZipZone.
Flowers are grown in many places in the Philippines, and some of them are now slowly gaining attention as tourist destinations.