Philippine summers are scorching hot and heading someplace cool is definitely a good way to beat the heat. For those in Iloilo, they need not go far. While others crave the milder climate offered by Tagaytay or Baguio, Iloilo has its very own Bucari Area.
Dubbed as the "Summer Capital of Iloilo," Bucari Area is a mountainous region located in the highlands of Leon and Alimodian, both being municipalities of Iloilo Province. While it is best known as a growing hotspot for many fruits and vegetables, it has also been declared as an eco-tourist zone.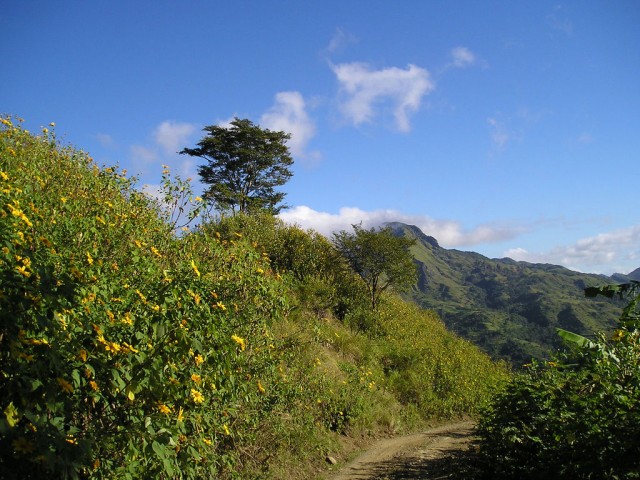 Located just 58 kilometers from the capital Iloilo City, Bucari Area is about 60% forested and also features centuries-old rice terraces. See, you don't even have to travel far to see these beauties. While those in the north look arguably more majestic, the version in Bucari has its own character and is said to be more eco-friendly due to the agro-forest character of the farms which are diversified by the presence of fruit trees between the terraces.
With temperatures that drop to as low as 15 degrees Celsius, there's no question that a trip here in the heat of summer is worth it.
HISTORY
While Bucari is best known for its scenery, it's got quite a history as well. Legend has it that Bornean Datus used to pass through the area as a shortcut to get from one side of Panay Island to the other. A testament to this is the existence of one well called "Bubon ni Sumakwel" where Sumakwel was one of those Bornean datus previously mentioned.
The Bucari Area has been a refuge during the Spanish times, as well as during the American and Japanese occupation. The only civil resistance government that didn't fall to the Japanese was established by Tomas Confesor in Bucari on May 8, 1942. As a remembrance for his bravery and heroism, a marker has been erected in his honor on top of a hill.
ATTRACTIONS
Not only is the scenery, climate and topography of the Bucari Area the only reasons you should pay a visit. The area has quite a few attractions well worth seeing as well.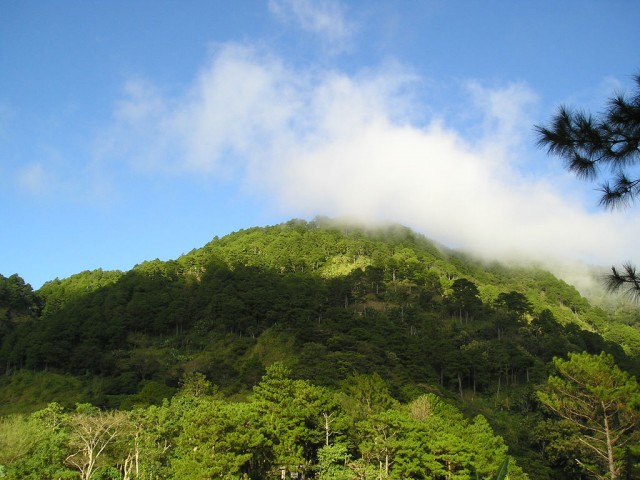 Tabionan Reforestation Area – comprised of 30 to 50-year-old pine trees that cover almost 5,000 hectares of land.
Mansiga Cave – located in Tabionan and requires you to lower yourself to about 30 feet on the side of a cliff to gain entrance into the cave.
Susong Dalaga or Ambassador Hill – the native term translates to "breasts of a maiden" and given that description, this place is indeed a twin mountain with similar tips and cones.
Imoy Falls – located on the Agnan River in Barangay Camandag, the stream where the falls drop has very clear waters and it's also surrounded by lots of trees and flowers.
Pineridge Bucari – an exclusive spa resort offering health and wellness services, as well as mountain climbing and exploration activities. The restaurant serves organic and gourmet menus.
GETTING TO BUCARI
At Jaro Big Market, board a jeepney that says "San Miguel" and ask the driver to drop you off at the terminal for Leon jeepneys. From there, board a "Leon" jeepney and hop off at the Leon Public Plaza. Once there, find a jeep bound – or you can ask around where to find one – for Bucari and let the driver know you want to get off at Bucari. The trip from Leon to Bucari takes around 45 minutes to an hour.