The city of Bogo is a fourth class city in the province of Cebu with a population of 82,327 according to the LGU data. It is situated in the northern part of the province, and is 101 kms away from Cebu City, the capital of the province. The cityhood was granted on July 15, 2007, which made it the sixth component city of Cebu.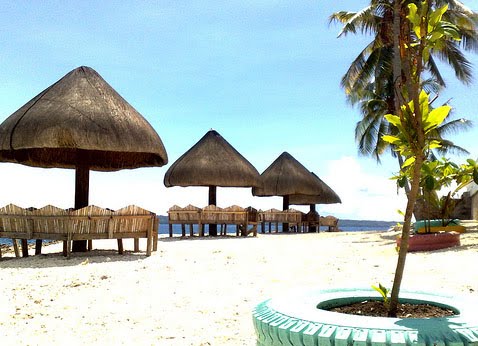 Why Visit
The city itself is smaller as compared to Cebu City, however, it offers a range of beautiful places to visit as well, not to mention the neat fields of sugarcane and coconut trees along the way. The first landmark you see upon reaching the area is the Virgin Mary Shrine that overlooks the city. It is located on top of a hill, and is a popular pilgrimage spot for Roman Catholics.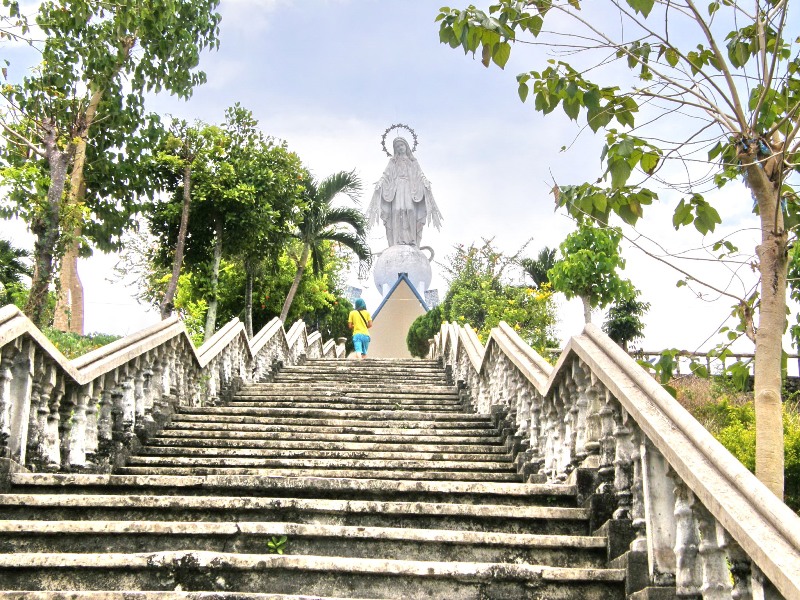 Another historic landmark, and the largest building in town, is the Cebu Roosevelt Memorial College, which can be found in the middle of the city. It is a five-storey structure that houses the largest college population among other colleges here.
Traces of Spanish influences are still prevalent in the plaza, wherein tourists can find a beautiful library and a museum as well as a diesel train engine that hauls sugarcane to the sugar mill just a few kilometers away.
The city also has a huge public market where locals and tourists alike can find a wide array of goods, fresh fruits and vegetables, and native goods. Today, it has two department stores and a fastfood chain. You can also find banks and ATMs peppered around the city.
Finally, it is a home to beautiful resorts that can cater to every tourist's needs. Indeed, Bogo is a perfect place to experience a laidback atmosphere and a relaxing environment.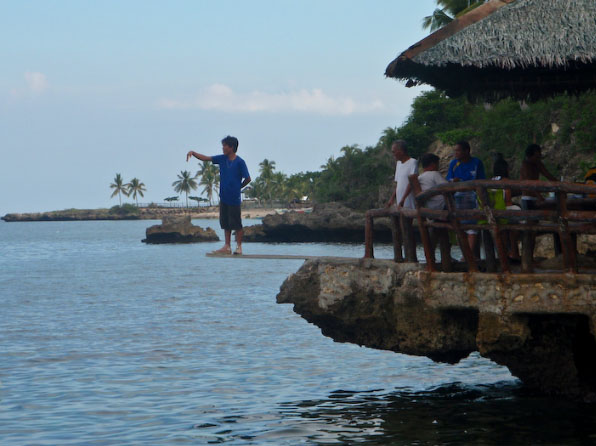 Getting There
From Cebu City, head to the North Bus Terminal where buses and vans-for-hire are in abundance. It will take you about 3 hours to reach the city proper, depending on the mode of transportation you choose. The much bigger buses (aircon and non-aircon) have stop-overs so expect a bit of a 10-15 minute delay on your trip. But these are also a perfect time to stretch your feet and grab a few snacks for the rest of the trip. You won't get bored anyway, since some buses, such as Ceres airconditioned buses, have a free Wi-Fi connection and film-viewing while you are on the road.
When in Bogo, the best way to visit places is by tricycles or motorcycles (habal-habal). You can either hire them for the rest of the day or switch vehicles should you desire.
How to Enjoy Your Stay
Bogo is near the coast so expect to find amazing resorts that are best places to stay for your holiday, such as Nailon Beach Resort. But if you wish to stay near the city proper, there are also inns and pension houses that can cater to your needs, including Northomes Pensione and Nagano.
All in all, Bogo City has everything you will ever need for a truly relaxing escapade, whether alone or with your loved ones. You can visit the famous landmarks during the day and dine and relax in a resort somewhere or a pension house during the night. You can also reach Cebu City easily if you wish to experience the bustling metropolitan.