Owing to the numerous banana plantations scattered around the city, Panabo is known as the "Banana Capital of the Philippines." Coincidentally, its home to the largest banana plantation in the world, the Tagum Agricultural Development Corporation or TADECO. TADECO occupies around 6,900 hectares of banana fields and is responsible for the production of millions of boxes of bananas for export.
But apart from being known as an exporter of Cavendish bananas for the world market, Panabo also has an interesting history.
The City's History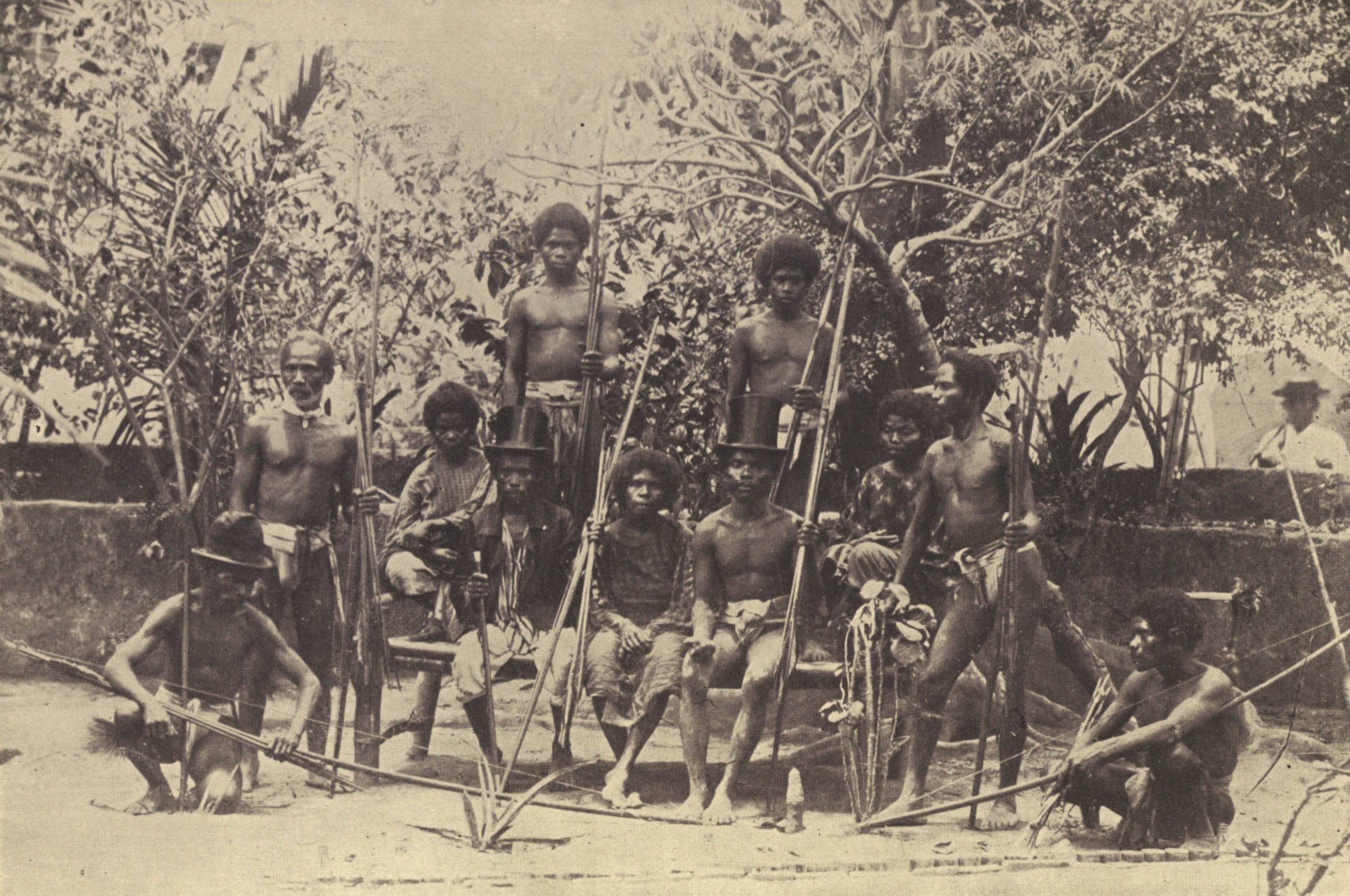 A lowland place, Panabo was once inhabited by stocky-haired natives called Aetas. They lived a nomadic lifestyle and hunted for their food. Their most essential tool was the bow and arrow which is called "pana-sa-boboy." Apart from hunting, their diet consisted of rootcrops.
At the beginning of the 20th century, Christian settlers began descending in the area. By that time, Panabo was already a thriving trading community known as Taboan which means "trading center."
As a result, the Aetas moved further up the hinterlands but they left a legacy as they are responsible for the name the the city bears – Panabo which evolved from "pana-sa-boboy."
TOURIST ATTRACTIONS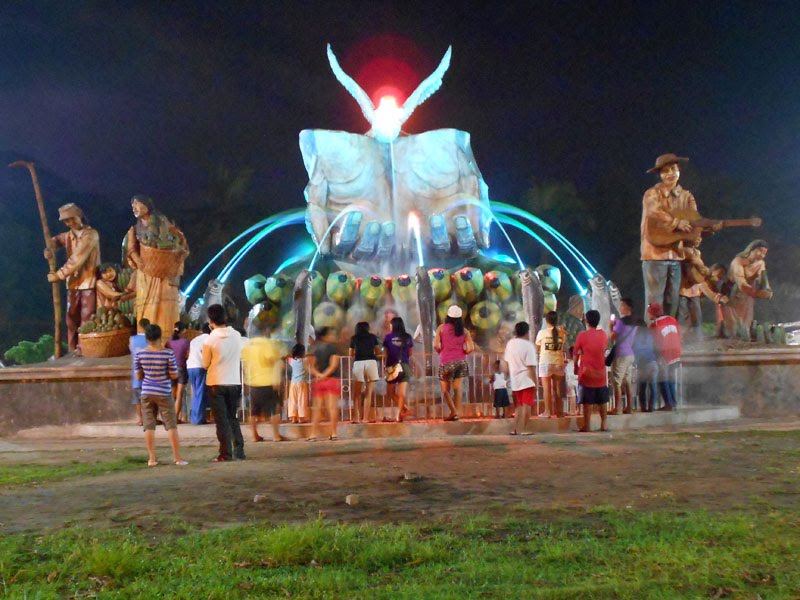 Freedom Park – features a unique banana-inspired fountain which was sculpted by Kublai Millan, a world-class artist.
Mariculture Park – a project of the Department of Agriculture's Bureau of Fisheries and Aquatic Resources Region XI unit in conjunction with Davao City and the Panabo City local government unit. The project was put in place to "contribute to national food security; ensure rational and judicious development; sustainability and conservation of the country's fisheries including the EFZ and adjacent territorial waters; reduce poverty incidence in the coastal areas; and enhance fisheries folk empowerment." The park covers three coastal barangays – JP Laurel, Cagangohan and San Pedro. It is designed to produce bangus, siganid, grouper, red snappers, as well as seaweed farming, mussel culture, pearl oyster culture and sea ranching of lobsters.
Tagum Agricultural Development Corporation – a producer of bananas in the city which are also sent for export.
EVENTS
Araw ng Panabo – an annual celebration in Panabo City usually held from March 20 to 31. This is an event celebrated to honor Panabo becoming a component city (it was formerly a barangay of Tagum). During these days, a series of civic and multicultural shows will take place, as well as presentations that embody and embrace the beauty that is found only in Panabo.
GETTING HERE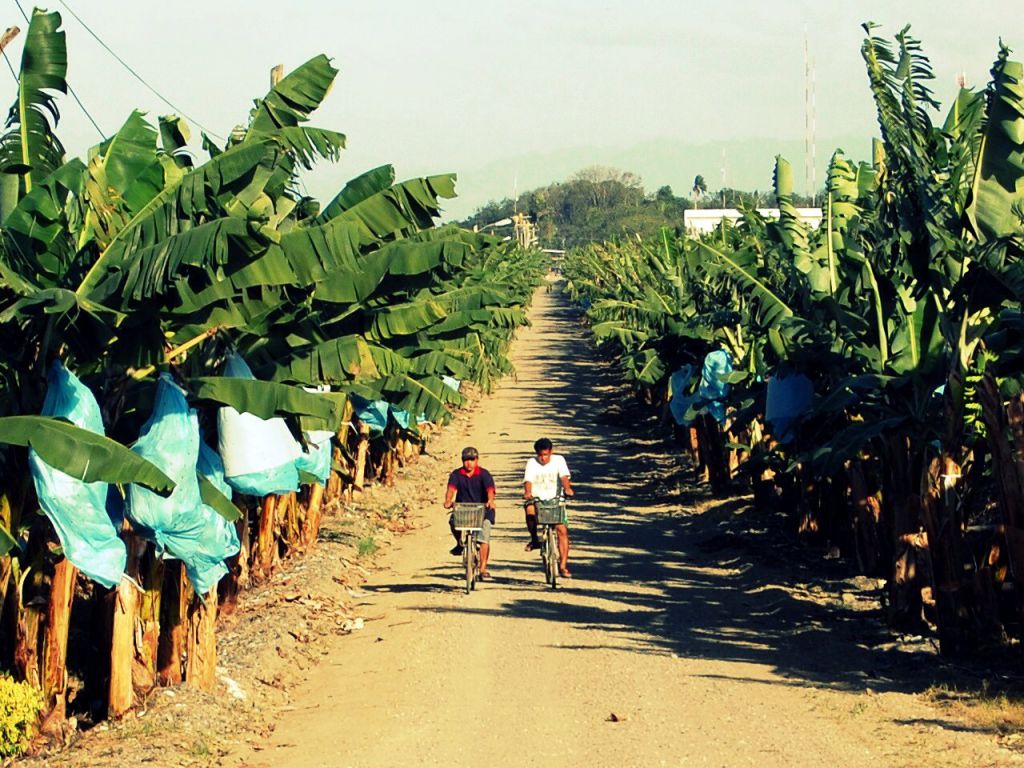 Located along Daang Maharlika or the Pan-Philippines Highway, Panabo City is situated between two major cities in Davao: Davao City and Tagum City.
By Land
Panabo can be reached by land from Davao City through the Davao-Butuan, Davao-Mati and Davai-Tagum bus routes. Other forms of public transport such as jeepneys, vans and metered taxis are available as well. Panabo is about 32 kilometers from Davao City (or around 45 minutes) and 28 kilometers (about 30 minutes) from Tagum City.
By Air
There are several local and international airlines that cover Davao through the Davao International Airport. From the airport, a metered taxi, van or jeepney can be boarded to get to Panabo City.
By Sea
Panabo can be reached by sea through the Sasa Port of Davao City. Once in the city, any public transportation can be boarded to get to Panabo City.