Intramuros remains one of the favorite tourist destinations in Manila, Philippines. It's a perfect place for spur-of-the-moment breaks you can have every now and then. But depending on what you want to do, heading down to this historical district can be expensive due to fees you're going to pay to enjoy some amenities and attractions. However, there are more things you can do here that won't hurt your pocket or even free! Here are some of them: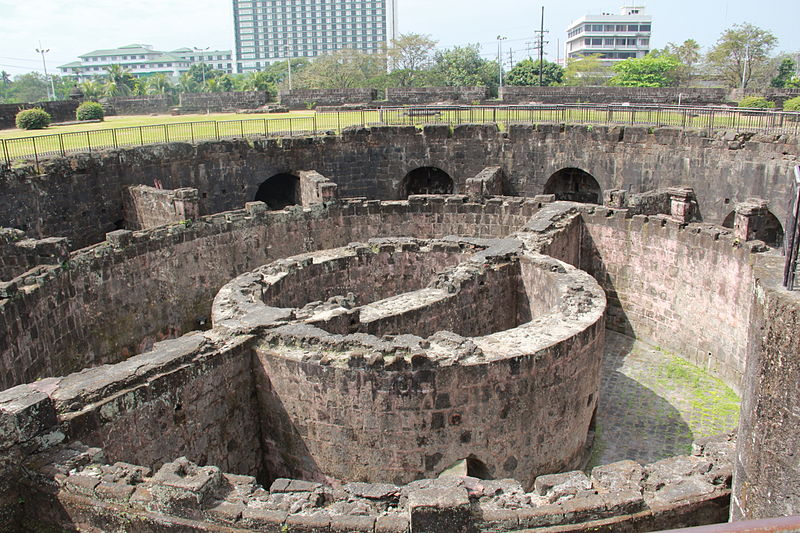 Dubbed as "The Walled City" and "The City Within the City", Intramuros has defensive walls surrounding what was once the former seat of the Spanish colonial government in the country. You can walk on them to get the experience that's like passing through the Passetto di Borgo or climbing the Great Wall of China.
The district offers free cultural events that you can take part in, including concerts and shows. If you happen to visit during the third Sunday of the month, you can experience the "Intramuros Pasyal Sunday". If you want something that happens only once a year, you can check the annual Santacruzan on the last week of May. You can also join the Grand Marian Procession, which happens every first Sunday of December and is included in Time Magazine's 25 Authentic Asian Experiences. There are also free cultural shows in Fort Santiago.
Visit plazas and other attractions.
There's a lot of plazas and other attractions that you can enjoy in Intramuros, including Plaza Mexico, Plaza Roma, Plaza España, Memorare Manila, Plazuela de Santa Isabel, Puerta Isabel II, Ayuntamiento de Manila, Manila Cathedral, San Ignacio Church Ruins and Aduana (Intendencia) Ruins. If you're interested in school and university buildings, then you can include the Colegio de San Juan de Letran on your list.
Spend a solemn moment at the San Agustin Church.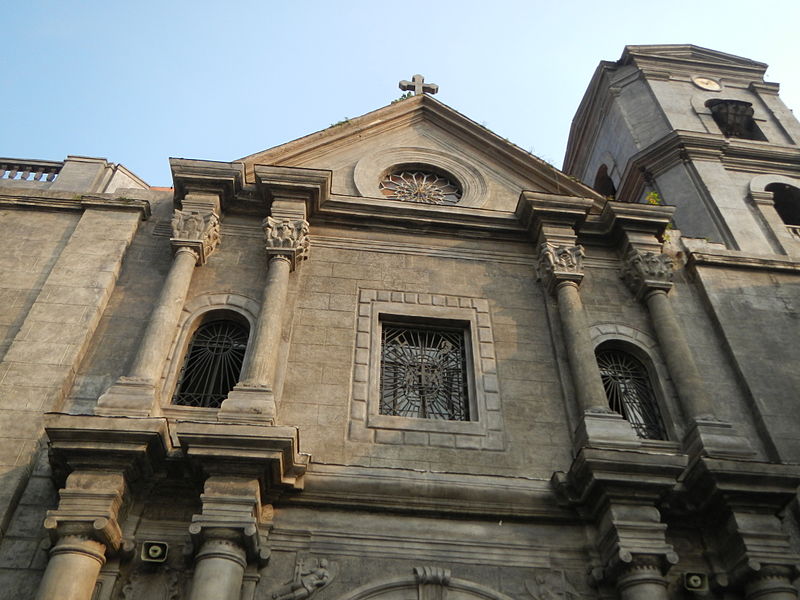 If you're Catholic, then you should stop by the San Agustin Church to hear a mass or say a quick prayer. Entering the church is free, but there are times when it's closed if there's no service. Also, it doesn't allow tourists inside, especially if a service is going on, so if you're stopped from entering, just say you're Catholic and just want to say a quick prayer. Don't forget to enjoy the structure's unique design, architecture and iconographies.
The church is also known as the "Wedding Capital of the Philippines", so you might want to check it out for its ceremonies.
Watch interesting people from the "baluartes".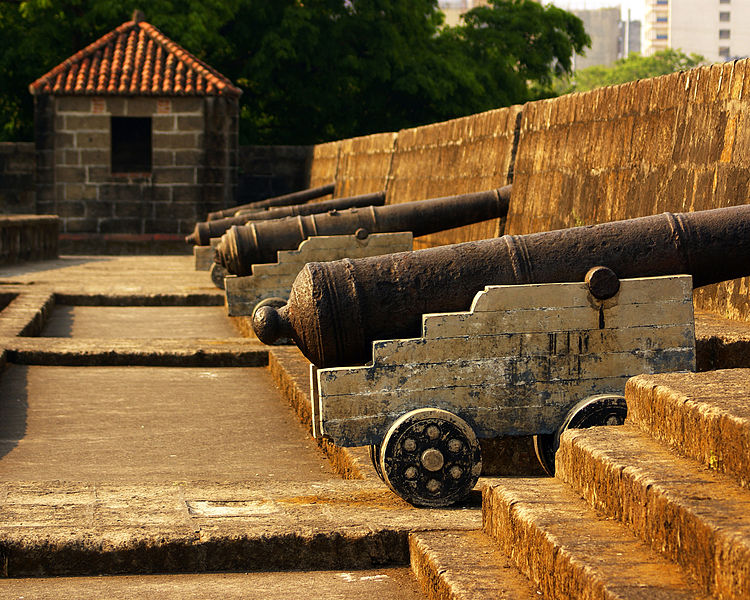 Intramuros is a perfect spot to watch some interesting people from all walks of life. To do this, stay at the Baluarte de Dilao, which is just across The Bayleaf Hotel and Lyceum of the Philippines University.
Several souvenir or novelty shops abound the walled city, so window shopping should be a great way to pass time. Try it at The Papier Tole Shop, The Manila Collectible Co., Mananzan Handicrafts, Silahis Souvenir Shop or La Monja Loca.
Pose for souvenir photos.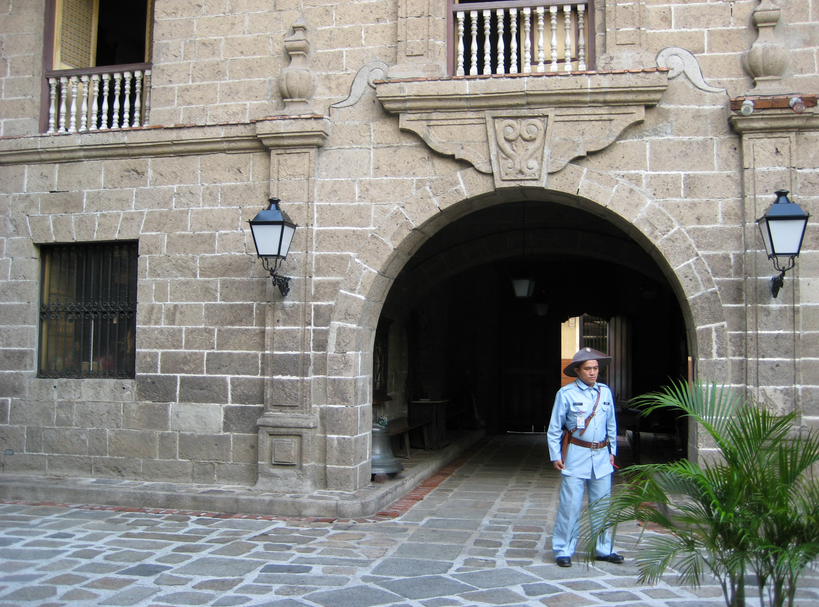 Having many cobbled streets with Spanish-era houses and buildings, the city is perfect for taking your next profile pic. The best spots to do this include outside the San Agustin Church, on the General Luna Street or in the Casa Manila Patio.
When exploring Intramuros, don't forget to secure a map of the place. It would be better if you always have access to Google maps through your smartphone during the trip. Now, you're on your way to experiencing a great place in the Philippines. Enjoy and stay safe!