Surigao has become more popularly known as the surfing capital of the southern part of the Philippines. This is why it has become a favorite tourist spots in the country. Aside from surfing though, Surigao has many other attractions. There's the Silop multi-caves, Luneta Park, Mabua Pebble Beach, Lake Mainit and Rock and Mineral Museum, to name a few. But what a lot of people don't know is that there are sights in off-the-beaten paths in Surigao. One of them is Day-Asan Floating Village.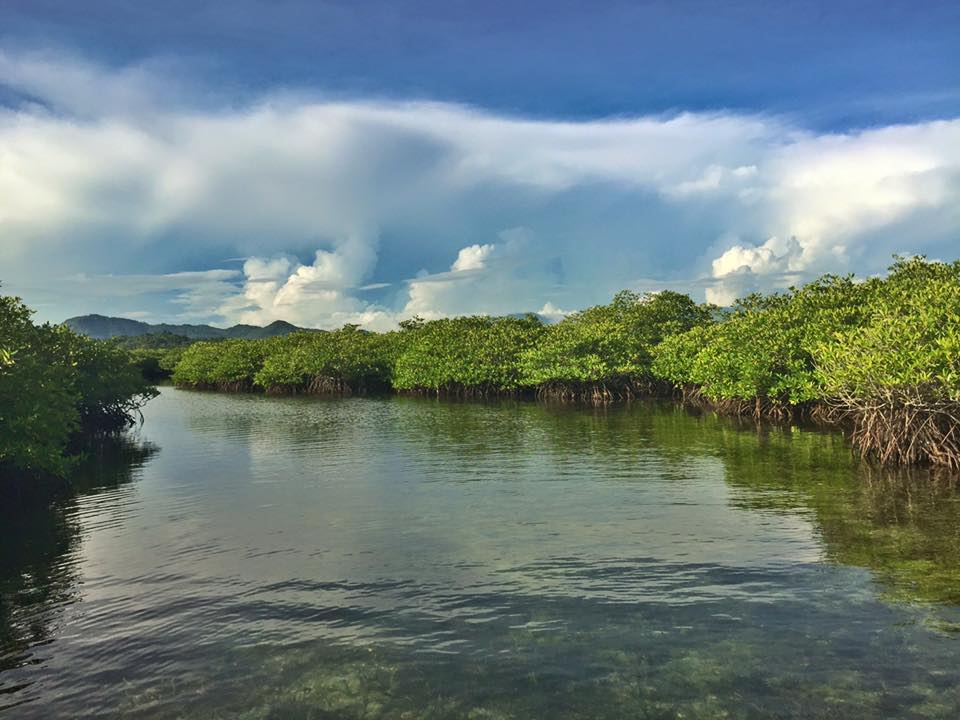 While many people prefer to build their home in landlocked areas, some choose to have theirs on top of water. After all, nothing beats waking up to sun over the horizon. Visiting Day-Asan, a village on stilts, gives you the kind of pleasure that you don't normally experience every day. The beauty of this place can be hard to put in words as its silent charm captivates you and soothes your soul.
The Day-Asan Floating Village is a fishing community that consists of houses on wooden stilts or rock piles in shallow water and along a mangrove forest. It is fondly coined by locals as the "Little Venice of Surigao City." Perhaps one of the reasons is that the best and fastest way you can get from one house to another is by boat, just like in Venice. There are wooden bridges that link clusters of houses to the mainland. People in this quaint floating village earn a living by fishing and raising crabs and lobsters.
Naturally, since this village is on water, you can scuba dive, swim or snorkel here. The village is surrounded by crystal clear waters that you'll easily see the coral reefs underwater. One of the areas you should check out when in Day-asan is Panag Bay. Here, you can sample local delicacies. In the middle of the bay, there is a sand bar where you can sunbathe and enjoy the magnificent view. The water here is just teeming with marine life of various species, sizes and colors.

It is recommended that you hire a boatman to take you to must-see sights in the village. It would also be easier, not to mention safer, to navigate through the islets if you have someone who knows the place really well. The rental fee starts at Php300.00. As soon as you arrive, you will be referred to a tourism committee that will refer you to a boatman, who will show you a brochure of the scope of the tour he gives you. You can haggle with the locals to get a cheaper price, depending on the number of attractions or places you want to see. You can then buy packed lunch from vendors.
The Day-asan floating village may not be much, but if you want to visit a place that allows you to commune with nature, enjoy scenery you don't get to see every day in the city or get a chance to snorkel or scuba dive, then you should visit this community on stilts. Aside from that, the place is also perfect for couples who are looking for a holiday destination that's secluded and romantic.
Getting to Day-asan floating village from the city proper, you can take public commute from Pier 2. You can also take a motorbike or habal-habal in the local dialect from the city. Travel time has an average of 30 minutes.