Is Mount Apo the only thing you can associate with Davao del Sur? Well, there are still many beautiful things you got to see in this province yet!
Given the nickname "Baguio City of the South", Davao del Sur is a perfect destination for travelers all year round due to its ideal climate. You can enjoy picturesque sights, fun adventures and activities, and great food here. Here is a travel guide you can use for your trip to this wonderful place: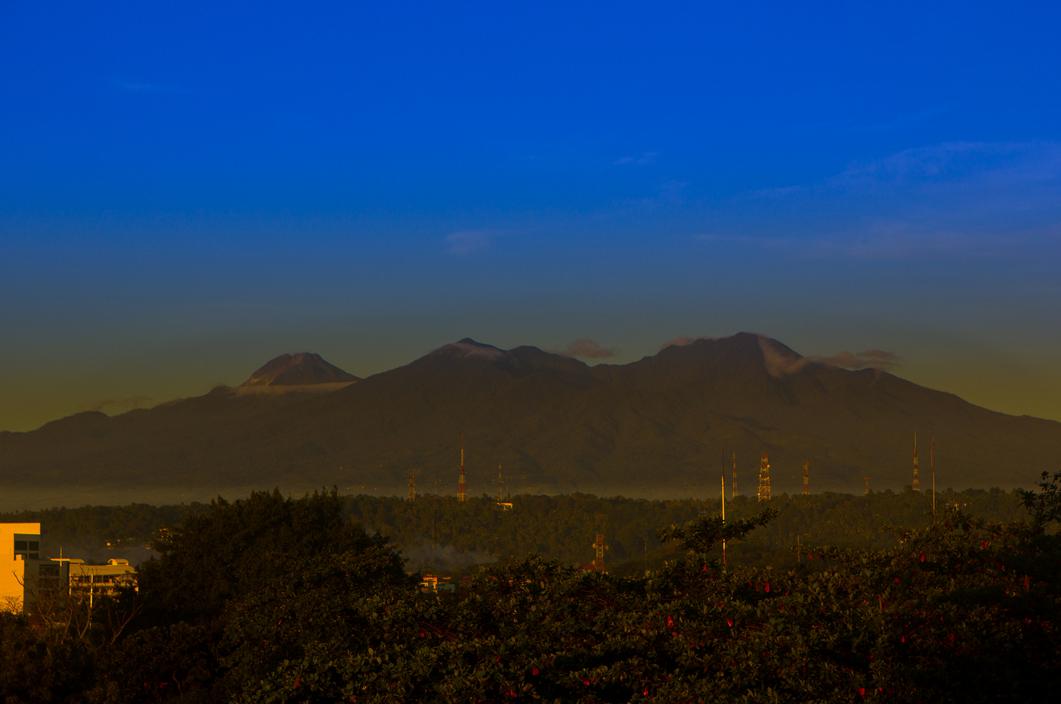 How to Get There
You can reach the province by air or by land. You can take a flight from Manila to Davao International Airport, which approximately lasts for 2 hours. From the airport, you can go straight to the terminal and take the bus to Digos, the capital city of Davao del Sur. There are also airport transfers and van rentals available; just contact your resort or hotel to inquire about these in advance.
What to See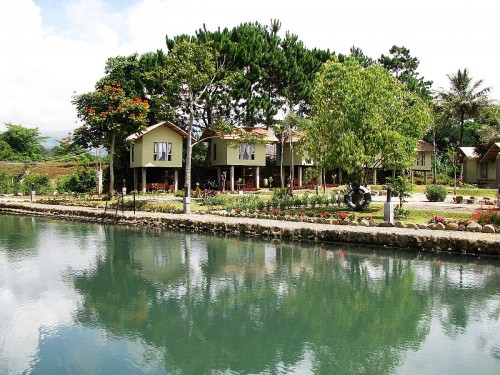 The province boasts of a handful of attractions that will certainly appeal to travelers. One is the Lake Mirror in Digos, which is an ideal place if you want to spend the day boating, fishing and swimming. However, the greatest thing about this place is the breathtaking view of Mount Apo, which is mirrored by the lake's water. The perfect time to catch such beautiful scene is on a cloudless morning, so be sure to wake up early.
Another place to see is the Kublai Art Garden, also in Digos. Here, you will see the durian monument that was built by Kublai Millan, who is a famous artist and sculptor in Mindanao. The garden showcases giant sculptures which depict the culture of the indigenous Bagobo people. It is also where you can find the eye-catching Agong House. Its architectural design is patterned after the "agong", a traditional music instrument in Mindanao.
What to Do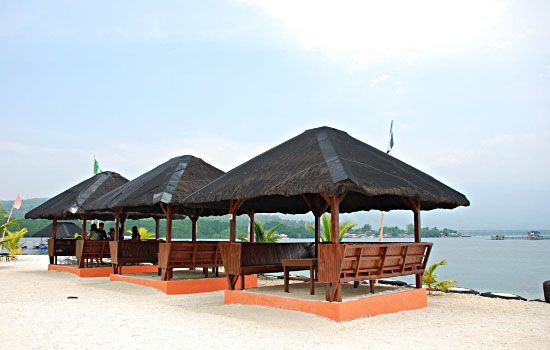 One of the best activities you can do here is riding a boat to the Passig Islet—a mini sandbar that stretches for about one hectare. Here, you can swim and fish. The island has no store, so do not forget to bring your own food.
Another fun activity is river tubing on Sibulan, which can go as far as 3 kilometers and last for an hour, depending on the current. A ride costs 300 pesos per head.
Moreover, you can enjoy your way through the Virgin Falls at Kapatagan. When doing so, you have to walk through a dense and rough terrain, as well as rappel down a mountain. The trail is really quite a challenge, but the cold and clean waters from the falls, not to mention the scenic view, are more than enough to make up for your hard work.
More activities you can enjoy include horseback riding to Camp Sabros and taking a dip into the Marawer Hot Spring.
Where to Eat
Davao del Sur is also a nice place to taste some delicious cuisine. By going to the Crocodile Farm's resto, you can try the sungka set meal, where a set of dishes (tapa, veggies, seafood, etc.) is actually served on a "sungka". Aside from this, there are also many dining establishments where you can enjoy great meals, others are even exotic.
You can also have meals with the locals.
Where to Stay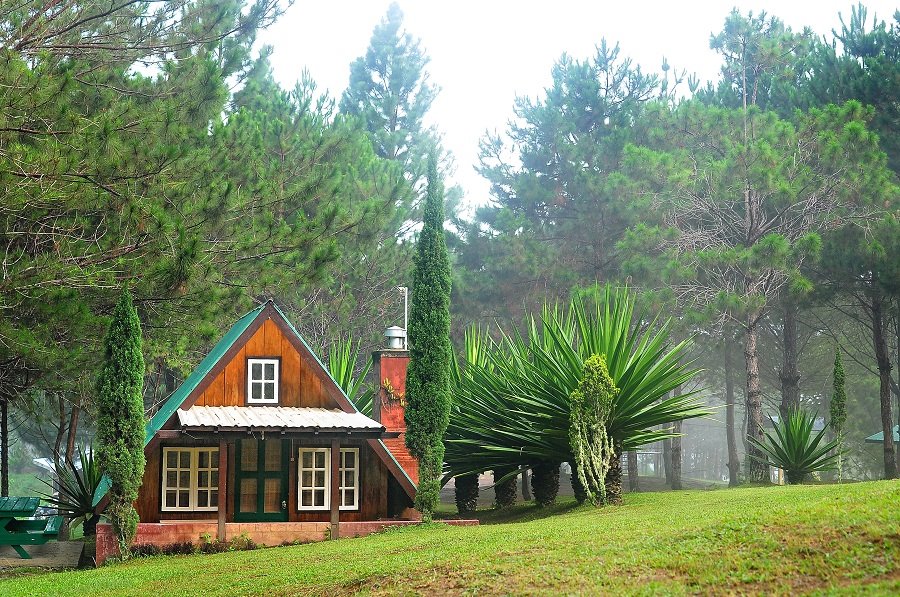 There are many comfortable places where you can rest your head after a busy day of exploring and having fun. Most of them, especially the Mt. Apo Resort and Camp Sabros, offer good rates for services you will not find elsewhere.
Enjoy your trip and stay safe!