Saranggani is one of the best places in the Philippines to head to when you want to escape from it all. Gorgeous white sand, thousand-year-old relics, a protected rainforest and a mighty river are just a few of the attractions that will leave you in awe of this province.
That said, when it comes to taking a break, the most likely destination you would head to would be the beach. And Saranggani is teeming with lovely beaches just waiting for you to step foot in them.
Yes, the best beaches in Saranggani are the ones located off the beaten path. They are mostly unspoilt which make them even more gorgeous to look at and spend time in.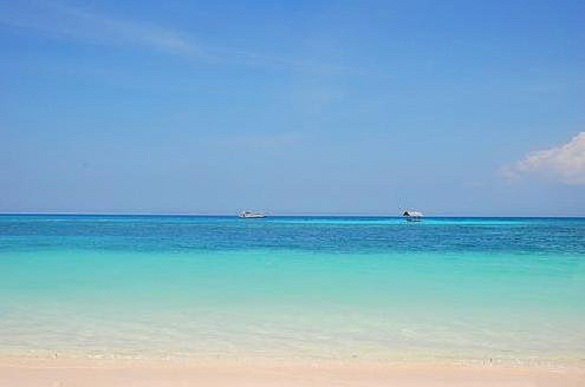 Without further ado, here are the three popular beach destinations in Saraggani Province you should spend time in:
Gumasa White Sand Beach – also called Gumasa Cove, this is the site of the Sarangani Bay Festival – an annual event and the biggest beach festival in the Philippines. Gumasa is quite the popular destination as most tourists favor this spot for the lovely atmosphere. And unlike the very popular and commercialized Boracay, this one is still relatively noise-free and void of commercialism.
At Gumasa, you get an experience not found in Panglao or El Nido. It's truly one of the few remaining unspoiled beaches in the Philippines. Here, you can also lovingly watch dolphins swim playfully.
Basically, if you wanted to know what Boracay looked like twenty-five years ago, then the atmosphere in Gumasa will give you a good idea. Staying overnight in Gumasa isn't even that expensive, especially when you compare it to Boracay's rates.
Just like any other known beach destination, it's best to come here during the off-season. There is a very huge chance that you get to enjoy the beach to yourself and just a few other souls.
If you're up to it, you can time your visit with the Sarangani Bay Festival where the beach will be crowded with people and you get to party from sun up til sun down.
Lemlunay Resort – located in Maasim, this is the beach destination in Saranggani to head to when you are interested in scuba diving. Scuba divers – local, national and international – have known the beauty that lies underneath the waters of Lemlunay. The Celebes Sea is filled with protected coral reefs that feature a wide array of marine life.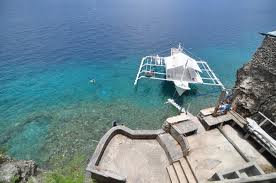 Located on the southwest corner of Sarangani Bay, you get to see the Sulawesi Sea to the right and the bay to the left. Undoubtedly, one of the best spots for diving here is Tinoto Wall where you can see a variety of marine life such as sea turtles, rays, groupers and snappers – just to name a few.
Tuka Marine Park – this beach spot in Kiamba is where you go to when you enjoy snorkeling. This destination is blessed to have gorgeous white sand beaches and the coral formations you see are just to beautiful to ignore. Plus, these formations are accessible by boat only.
For those that are expecting white sand, you won't find that here. However, getting to see the rich marine life is more than enough to compensate for wanting to frolic in powdery, white sand beaches.
So, when you're looking for a beach holiday in Saranggani, keep these three gems in mind.