PASAY CITY, Philippines — French wines deserve a higher level of admiration and respect from great connoisseurs to the occasional sippers worldwide as France sets the benchmark for excellent wine quality and style. Sofitel Philippine Plaza Manila brings you the finest wines from North to South of France through bespoke events that exhibit true passion for gastronomy and wine. At Spiral, the best buffet in Manila and Sofitel's flagship restaurant, delve into the heart of French wine culture and discover the rich history of renowned vineyards and wineries as an exclusive dinner featuring hand-picked wines from the famed French châteaux, private tasting and appreciation classes are slated in September.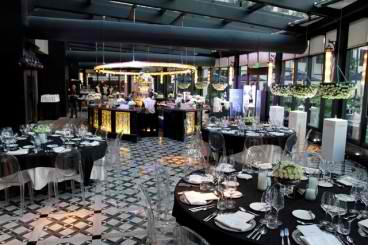 An evening of gastronomy and fine wine awaits gourmets and gourmands at La Veranda on 7th of September at 7pm. Explore wines from the famous French châteaux as Didier Cuvellier, the owner of Châteaux Léoville Poyferré and Moulin Riche, is flying in from France to introduce his premium selection of fine wines. A sumptuous 5-course menu is prepared exclusively for this event by Eric Costille, Sofitel's Regional Executive Chef for Asia Pacific and Sofitel Philippine Plaza Executive Chef. Rate is set at PHP 5,888 nett per person. Limited seats are available.
Discover the pleasure of drinking good wine with Sofitel Manila's French Wine Appreciation Classes. Put together your own exclusive group and enjoy intimate wine and cheese pairing sessions at La Veranda with tutored wine tasting to be conducted by French sommelier, Sofitel Philippine Plaza's Food and Beverage Director Damien Marchenay and Bernard Flour, Managing Director of Le Cellier. Wine appreciation classes are slated in September from the 23rd to the 26th at 3pm to 5:30pm. Rate is set at PHP 1,500 nett per person per session.
Stir your senses with Spiral's lavish offerings from its 21 dining ateliers and indulge in Sunday Brunch favorites such as fresh oysters, caviar, and free-flowing champagnes and wines. The most luxurious celebration of wine and gastronomy happening only on September 29, the Bordeaux-Saints Sunday Brunch tops up the metro's ultimate dining experience with a selection of premium French wines from the prestigious vineyards of Saint-Emilion and Saint-Estèphe, and highlights private tasting (3cl) of the legendary Château Léoville Poyferré, one of the most flamboyant vintage wines famed for richness, opulence and aromatic pleasures. Rate is set at PHP 3,350 +++ per person, PHP 2,750 +++ per person for non-alcoholic brunch and PHP 1,500 +++ for children 5 to 11 years old.
For inquiries and reservations, please send an email to fbreservations@sofitelmanila.com or visit http://spiralmanila.com/events-promotions/ for details.
To discover Sofitel Manila's Spiral, please go to http://www.sofitelmanila.com/en/spiral.html!
Sofitel, World Class Hotels & French Elegance
Sofitel is the only French luxury hotel brand with a presence on five continents with 120 addresses, in almost 40 countries (more than 30,000 rooms). Sofitel offers contemporary hotels and resorts adapted to today's more demanding and more versatile consumers who expect and appreciate beauty, quality and excellence. Whether situated in the heart of a major city like Paris, London, New York, Shanghai or Beijing, or nestled away in a country landscape in Morocco, Egypt, French Polynesia or Thailand, each Sofitel property offers a genuine experience of the French "art de vivre".
Sofitel Legend and & Sofitel So are two labels that come to enrich Sofitel Luxury hotels
Sofitel Legend hotels are iconic and mythical; they are often centuries-old listed heritage buildings: Sofitel Legend Metropole Hanoi, Sofitel Legend The Grand Amsterdam and Sofitel Legend Old Cataract Aswan.
Sofitel So hotels are new « boutique hotels » characterized by a stylish focus on contemporary design by famous architects and/or embellished by international celebrities from the world of fashion, design or art: Sofitel So Mauritius Bel Ombre, Sofitel So Bangkok and Sofitel So Singapore (2013).
About Sofitel Philippine Plaza Manila
Sofitel Philippine Plaza Manila Hotel is a unique 5 star luxury hotel in Manila with a resort setting close to Mall of Asia, Manila Ocean Park, Intramuros, US Embassy, PICC, and major tourist spots in the Philippines. Sofitel 5-star accommodation includes 609 rooms and suites boasting of balconies and spectacular views of world famous Manila Bay sunsets.