Things To Do At Cook Islands
If you're in the market for a tropical paradise getaway that's as close as possible to paradise on Earth, look no further than the Cook Islands. There are several islands within this group of coral atolls and volcanic islands off the coast of New Zealand – so just choose which island appeals to you most!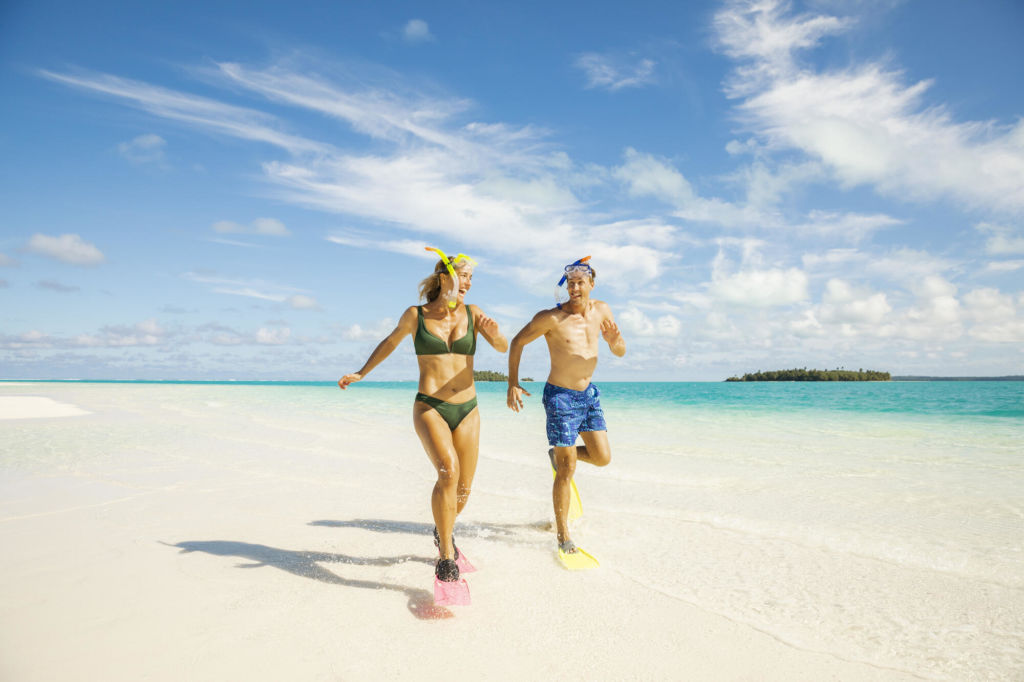 1. Dive the magnificent coral reefs
The Cook Islands is home to an array of stunning coral reefs that will leave your breathless. These reefs are located in pristine condition and have been declared a marine reserve by the government. Whether you're an experienced scuba diver or just beginning your underwater adventure, there's plenty to see on these beautiful islands. With a wide variety of fishes and other marine life inhabiting them, these coral reefs play an important role in preserving this area's ecosystem.
2. Experience the culture
The Cook Islands are a unique melting pot of cultures and traditions. One of the best things about the Cook Islands is the friendly locals. The people here are warm and welcoming, and they love to share their culture with visitors. You'll find that the culture here is a mix of Polynesian, European, and Maori influences. There's also a strong sense of community, which makes it a great place to visit if you're looking for an authentic cultural experience.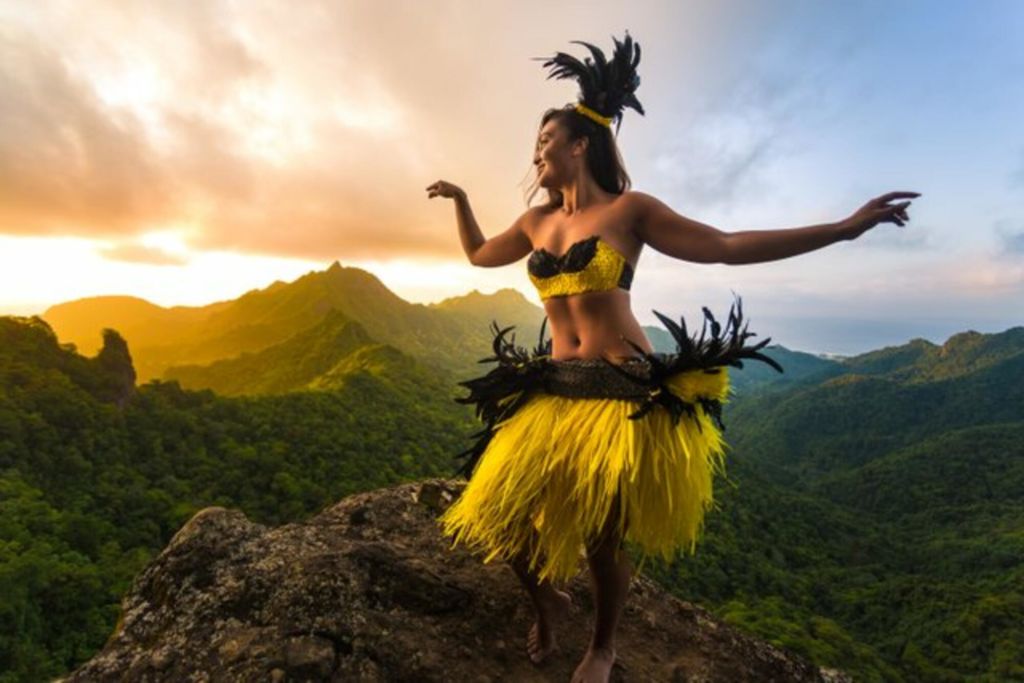 The islands are famous for their song and dance festivals. A small library and museum in Avarua add to the cultural offerings. Traditional ceremonies, such as those commemorating the first haircut of a family's favorite son, are as vibrant as ever. The cuisine of the islands is distinct, drawing on traditions from Europe, China, Fiji, and Tahiti. Christian tradition is strongly visible, some of it a legacy of the English Victorian era, and modern American-derived evangelistic services and rituals are common.
3. Eat your fill of fresh local produce
If you're a foodie, then Cook Islands is the place to be. Cultural events such as Rarotonga's Te Vara Nui Village, Tamanu Beach Island Night, and Aitutaki's Vaka Cruise are excellent places to begin.
One thing that you should not miss is the Umukai, the national dish of Cook Islands. Food for an Umukai is cooked in a "Umu" (underground oven) similar to the New Zealand Hangi, which is filled with firewood and heated stones onto which the food wrapped in banana leaves is placed. The end result is a magnificent banquet of tender meats and succulent vegetables that will fill your belly with goodness.
Try also eat out at one of the many restaurants in Rarotonga where they serve a variety of dishes including local favorites such as chicken curry or fish cakes. If you want to try something really unique then why not visit an eatery that specializes in seafood? This way you can sample some fresh squid or octopus while enjoying an amazing view of the ocean while you're eating it!
4. Stay in a luxury resort, boutique hotel or backpackers lodge
You'll find a range of accommodation options on all of the islands, including the capital, Avarua. You can choose from luxury resorts and backpackers lodges to hotels and guesthouses. If you want to experience the country like a local and get away from it all, visit one of the outer islands where there is less development. You will be able to meet the people, learn about their lifestyles and take part in outdoor activities such as scuba diving or snorkeling.
If you are looking to escape the crowds and relax on a tropical island, Rarotonga is the place for you. You can enjoy hiking around the volcanic peaks or take a day trip to one of the outer islands. If you want to experience all that this island paradise has to offer, take a ferry to Aitutaki where there are many more activities available.
The people of the Cook Islands are very friendly and welcoming. They will make you feel at home on their beautiful islands. You will enjoy meeting locals, taking part in activities such as surfing or scuba diving, and exploring the natural beauty of this tropical paradise.
5. Try an island-hopping adventure
A great way to see the islands is by island hopping. There are many options available, but it's important to choose a boat that fits your needs and expectations. You can either choose a small boat that can fit only eight people or a larger one that can hold up to 100 people.
Depending on the number of days you have, you should also decide how much time each island should get during your stay. This will depend on what activities are offered in each location, as well as how accessible they are by boat. For example, if you want to go scuba diving at Aitutaki Lagoon then you'll need more time there than if all you want is sightseeing at Rarotonga's town center or visiting Avarua Village Museum (which takes less than an hour).
If island-hopping seems too complicated or expensive for your liking then don't worry! There are plenty of guided tours available on each major destination so anyone who doesn't want to plan their own trip can still enjoy this experience without worrying about anything else except making sure they have enough money for getting back home safely after their vacation!
6. Have a romantic getaway
Having a romantic getaway is great for couples, especially if you're looking to re-charge your relationship. Romantic getaways can be fun and adventurous, or relaxing and rejuvenating. Whether you want a quiet retreat in the mountains or a wild party on the beach, Cook Islands has something for everyone!
You can try the beachfront massages of the Muri Beach Club Spa. Or, celebrate a special occasion with a private dinner on the beach offered at plenty of beach side resorts in the islands. Also, pick a good couple's honeymoon package from established travel provider for a more pampered and tailored experience for your visit.
7. Take part in a traditional ceremony
Whether you are traveling with family or friends, the Cook Islands is a great destination to take part in a traditional ceremony. These are typically very welcoming and friendly, and they can provide an opportunity to learn more about local culture, history and traditions.
The Ura, a sacred ritual usually performed by a female who moves her body to tell a story, is one of the Cook Islands' most popular traditional dances. It is accompanied by intense drumming by at least five drummers. The Cook Islands' music is distinguished by heavy drums and ukuleles. The hura, equivalent to Hawaiian hula, is performed by men by locking their feet on the ground and keeping their shoulders steady.
8. Indulge in world class restaurants and cafes
The Cook Islands are home to tasty and affordable food. In fact, you'll find high quality produce and seafood at affordable prices in both the island's restaurants and cafes. You'll find a variety of modern and traditional dishes on offer. There are also great coffee, wine and beer options as well as some delicious desserts that you must try while visiting the Cook Islands.
If you're looking for some amazing places to eat on your next trip then check out these restaurants: Antipodes in Avarua; Nautilus Resort Restaurant in Rarotonga; and Koru Cafe in Aitutaki. These restaurants are sure to delight and highly rated by Cook Islands visitors.
9. Charter a yacht, catamaran or paddle board to explore the lagoon and outlying islands.
With a wide range of charter companies to choose from, you can go on a day trip or stay overnight. The choice is yours; you can decide your own itinerary, the type of boat and even the island you want to visit. Come with us and experience the beauty of Cook Islands by sea!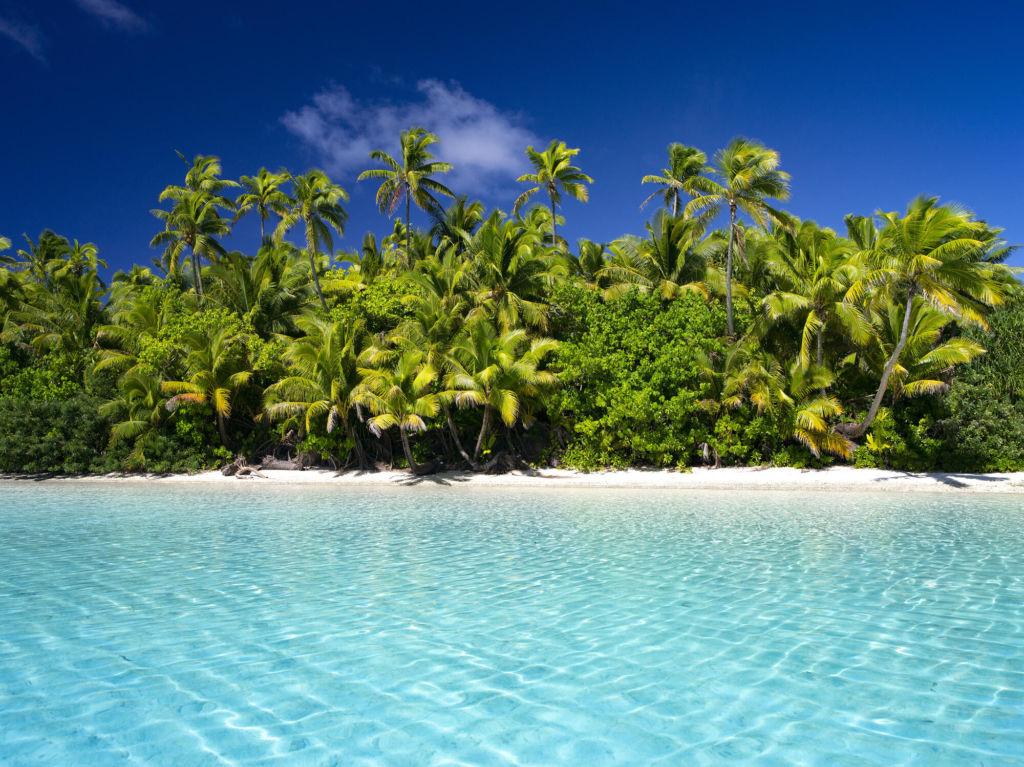 In conclusion, these islands are a great place to visit. If you're looking for someplace exotic and relaxing, this is it!
[Source: Images from Cook Islands Tourism]