Rich in history and home to most government offices in Region VIII, Palo in Leyte is a bustling little municipality that offers a slow-paced but enjoyable trip. It is also believed to be a sacred place by clerical observers of the Roman Catholic church as it is where the Archbishop of Leyte resides. Plenty of tourists flock here, mostly for its historical and religious sights.
Attractions to See in Palo 
The MacArthur Landing Memorial National Park – This is perhaps the most famous spot for sightseeing in Palo. It is an important historical landmark in the Philippines because it is where General Douglas MacArthur landed and fulfilled his promise of returning to the country to help the Filipinos against the Japanese invaders.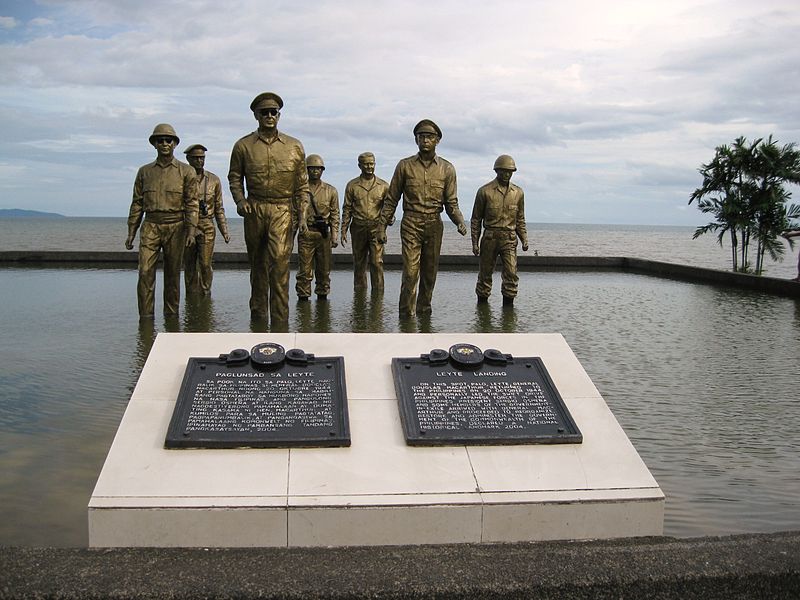 Red Beach – It is where the Landing Memorial National Park is located. It earned its name because of the blood that was shed in its waters during the Battle of Leyte Gulf.
Memorial for the Filipino Soldiers – A tribute to the Filipino World War II soldiers and veterans who fought bravely for liberation. It also commemorates the American, Australian, and Japanese soldiers of the war. It is located at a rotunda near the town center.
The Palo Metropolitan Cathedral – The church was originally built by the Jesuits in 1596 and was later taken over by the Franciscans and Agustinians. The two towers were constructed in the 1800s and the church was officially proclaimed a cathedral in March 1938. The gold-plated altar and carved Stations of the Cross are some of its artworks with intricate finishing. It was used as a hospital by the American forces and as a refuge for civilians during the initial months of the Philippine Liberation of World War II.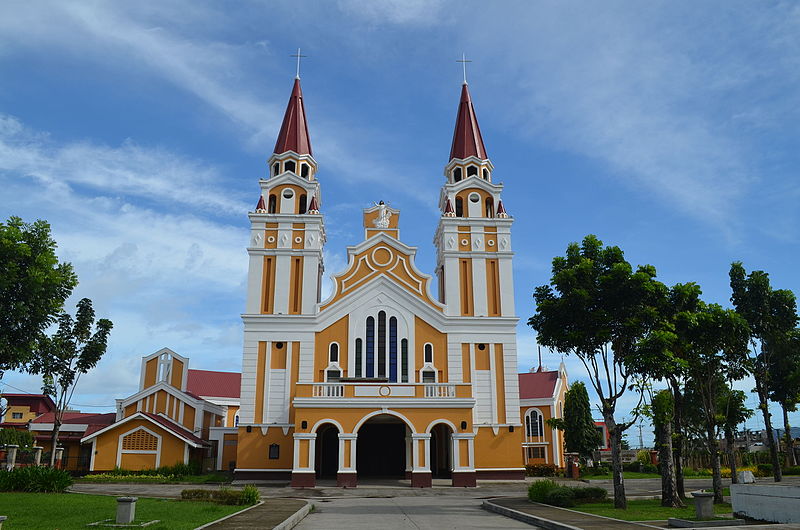 Hill 522 (Guinhangdan Hill) – It is the entrance to the first town liberated in Palo in 1944. Guinhangdan suffered heavy bombardment to destroy the garrisons built by the Japanese artillery units, and today there are still some existing foxholes. The hill, which is now a forest reserve, can be seen from the Palo Metropolitan Cathedral.
Palo's Specialty
Leyte is the home of coconut wine called 'tuba'. In Palo, you can find a special kind of tuba known as 'bahalina', which is aged for 6 months to several years and is a prized liquor at special occasions. The recipes and techniques used in making bahalina are secrets guarded by families. Have a taste of this smooth coconut wine or buy a bottle as a gift for friends back home at one of the wineries or tuba stores. Those who have tried this drink can't seem to forget its deliciousness, and quickly make their own ala General MacArthur "I shall return" promises to have another taste of Palo's famous bahalina.
How to Get to Palo
Coming from Manila or Cebu, you can take one of the air liners that fly to Tacloban City. If you prefer to travel by land coming from Metro Manila, there are buses going to Tacloban leaving from terminals at Cubao and Pasay. From Tacloban, you can take a bus, van, or taxi to get to Palo.