When you're planning a road trip between the cities of Capiz and Iloilo through the national highway, consider visiting Passi City, located in the center of Panay Island. It's only 45 minutes away from Iloilo by car, 4 hours from the popular Boracay Island, and an hour away if you're coming from Roxas City. The city of Passi is accessible by a wide range of vehicles including private cars, public buses and passenger vans.
Ecological Attractions
Passi is a superb destination for nature lovers and adventurers. It is famous for the awesome diversity and stunning beauty that its environment has to offer, specifically the variety of caves and mountain ranges. So when you're here, you'll be stunned with the beautiful underground scenes you'll discover whether you're a beginner or an expert explorer. Passi has a lot to offer to cave enthusiasts, including the popular Bitas Cave and Tinay Cave, both of which are in Barangay Imbang Grande. Other caves you can explore are:
Bita-ogan Cave in Barangay Bita-ogan;
Erimnat Maya Cave, Cuadrado Cave and Suhoton Cave in Barangay Agtambo;
Cueva ni Musyo Cave in Barangay Bayan;
Cabugon Cave in Barangay Imbang Grande.
Irimnan It Maya Spring Cave, Santos Cave, Baboy-baboy and Amorotik Cave, and  Tubigon Cave in Barangay Magdungao;
Ninfa Cave and Kweba ni Wening in Barangay Aglalana; and
Ibajay Cave in Barangay Bacuranan.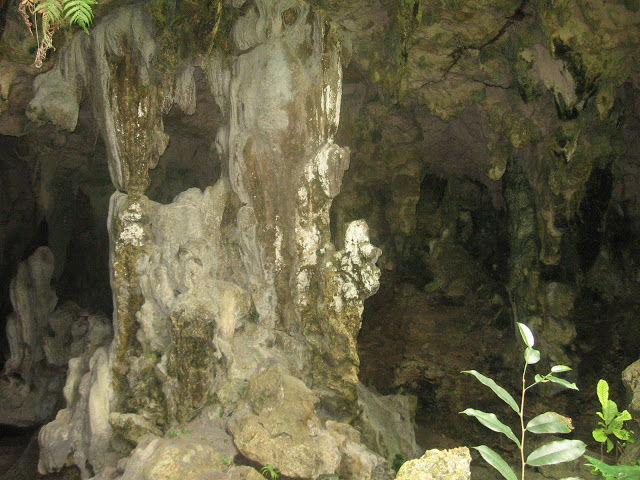 Man-Made Attractions
Passi has contributed a huge part of the Iloilo Province's history especially during World War II, and thus, this city has a lot of man-made attractions that are reminders of its rich past. For one, if you're fond of pre-war structures, visit the only surviving one in Passi — the Old Municipal Hall, sometimes called the Residencia Passi. Constructed in 1930, it now has the Post Office, Commission on Elections and Department of Agrarian Reform. On the other hand, if you want to find a modern version of the building, you can go to the corner of Casamayor Street and Monfort Avenue to find the New City Hall. It was erected in 1995 and redesigned in 1998.
Fronting the old municipal hall is Plaza Paloma, and a few walks away is the Paseo de Passi lined with bricks on the ground. These are perfect places for you to relax and while away the time. You can also find locals engaging in various sports and fitness activities here. Don't forget to have some photo opportunity with the large, gorgeous pineapple structure in Plaza Paloma. It's a restroom, though.
Other man-made attractions to check out are:
The Old Jalaur Railway Bridge, one of the few railroad bridges surviving in the entire Panay island. It's also called Watanabe Terror Bridge.
Passi Sugar Central's muscovado chimney is the tallest, largest of its kind in Panay. It's a site you shouldn't miss when you're in Passi considering that the city is the sugar capital of Iloilo province.
St. William the Hermit Parish Church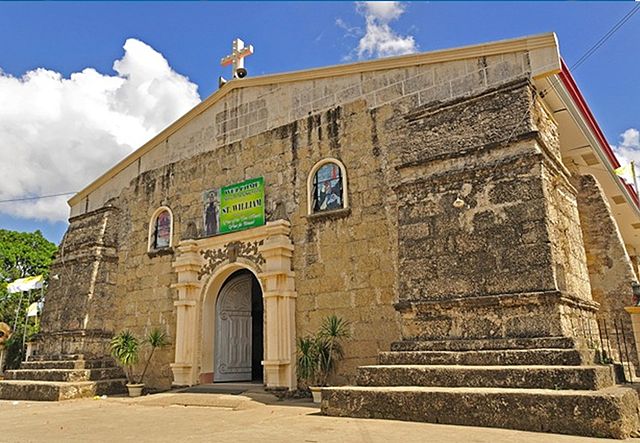 If you're fond of old churches, this is a must-visit one in Passi. It's one of the oldest and largest church in the province of Iloilo. It has undergone several changes with the current one built by Friar Apolinario Villaneuva in the early 1800s. It was originally planned to be a "fortress church" as made obvious by its huge wall-supporting buttresses. Be astonished with the baroque architecture it projects and don't forget to check the 25 or more statues in the Garden of the Saints surrounding the church.
City Festivals
Passi festivals are essentially old traditions that evolved through the decades or that are revived to avoid extinction. The most famous of these among both locals and foreigners is the Pintados de Pasi Festival, a weeklong celebration that commemorates Passi's conversion from municipality to city in 1998. Expect artistic body tattoos and street dancing.
Christmas in Passi is also full of fun-filled activities from mid-December to January's first Sunday. You can enjoy watching the colorful lights as well as the orchestrated fireworks. Food stalls also abound in many parts of the city, and in fact, the celebration is often called Food Festival.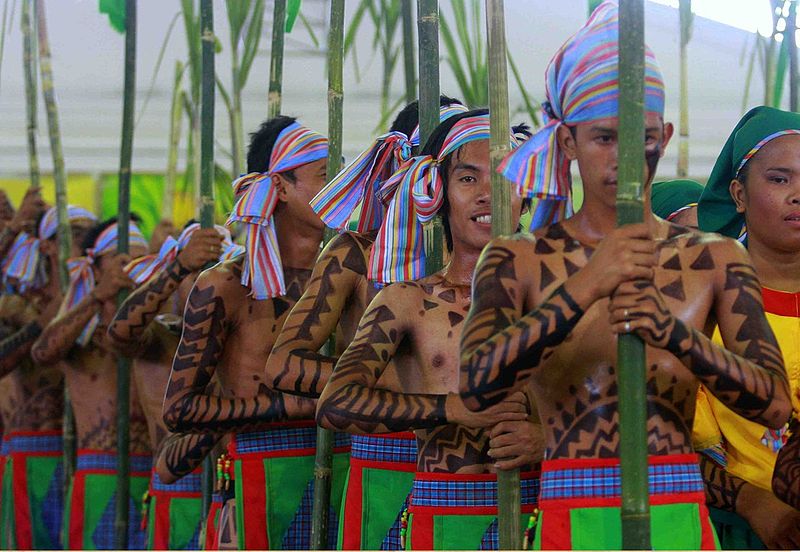 Food Specialties
Passi City's dried pineapple is a must-have, considering that the city's also the pineapple capital of Iloilo province. But aside from that, it doesn't have specific delicacies to call its own, and most of the food products you'll see here are basically what Iloilo Province has to offer.
If you want to have a unique dining experience in Passi, consider going to Barangay Bacuranan to check out Midway Fresh Market & Restaurant. It's an organic farm where you can shop for and/or dine on fresh produce including local fruits like dalandan and marang. The restaurant is only open for breakfasts, lunch and snacks.
How to Get to Passi
From Iloilo City, especially in the airport or the seaport, you can arrive in Passi in at least 45 minutes via buses and even taxis. If you prefer a more exciting route, you can go to the North Harbor to ride ferry trips to Passi. The trip takes a whole day though.
If you're from the Philippines' capital, Manila, you can reach Iloilo within 45 minutes by plane and then travel from the airport to Passi City. RORO Bus rides from Manila to Passi City are also available, passing through the IBRD Expressway, with the trip taking more than 18 hours.