The Boracay International Funboard Cup is an international funboard cup competition that is held every on the island of Boracay in Aklan, Philippines. This event began in 2008, and since then, it has been attracting competitors from all over the world.
While Boracay has been popular with its powdery white-sand beaches, international cuisine and party life, the Funboard Cup realized its goal to introduce the island to the world as a sports destination, where active sports enthusiasts will be able to enjoy the adrenaline rush, while still being able to appreciate the laid-back scenery and crazy evening activities.
Events
The competition was originally only composed of timed slalom races, until in 2013 when freestyle, speed trial and kiting hang-time events were added to the set of events. Competition is usually held in multiple rounds over a period of six days.
The most recently adopted event in the Cup is windsurfing, where every year, 50 of the world's best slalom racers join the competition as pit stop through the Asian Windsurfing Tour. The reputation of Boracay for having smooth waters and crisp winds has made it an ideal place in Asia to hold these slalom races, which typically involves a course with three jives or straight ways and turns. As a standard, a total of 24 races are being held in order to keep congestion down during the slalom.
Speed trial races are also held in conjunction with the other events, with courses being set up in areas where speed can be gained and where boarders can maintain balance while winds cannot be easily assessed. The boarders with the fastest times would then advance to race against each other for the title.
Kite boarding competitions are also held, where competitors gain point ranks based on the amount, uniqueness and difficulty of their tricks that they should nail within a specific time interval. Typically, these events consist of 3-round elimination, but can proceed if it is a close competition. Viewers believe that kite boarding should have some of the "fancier" stunts and tricks.
What's More?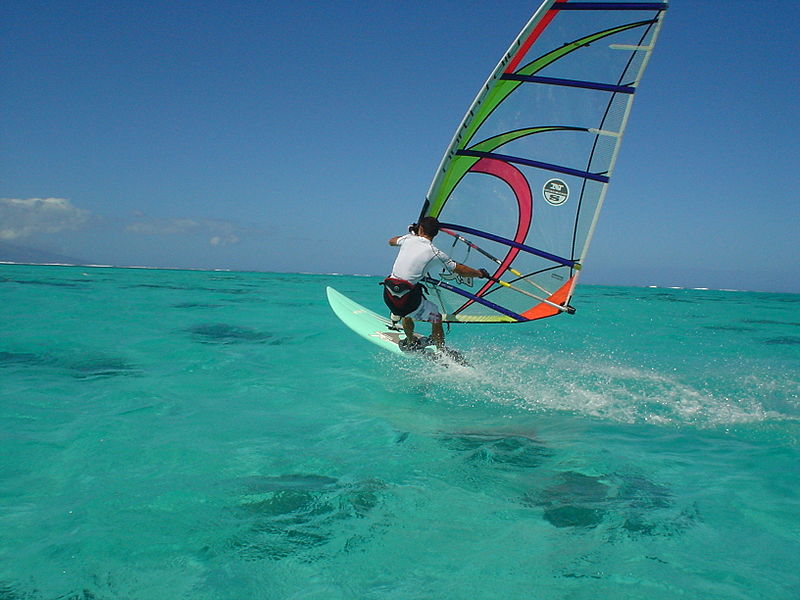 The Boracay International Funboard Cup would be followed by plenty of entertainment becoming available through the bars, restaurants and boat tours on the island. The nightlife here is one of the main reasons why several competitors return year after year.
Significance to Philippine Tourism
The Boracay International Funboard Cup is now regarded as the longest running and one of the most successful annual international sporting events in the Philippines. With its success in promoting Western Visayas' tourism industry, Department of Tourism Region 6 Regional Director Helen Catalbas honored the event the Regional Director's Award. According to her, the Cup has brought about long-term benefits to and significant impact on the industry as it is promoting the island of Boracay as a premier windsurfing and kiteboarding destination not only in the country and Asia, but also around the world. She said, "Boracay is not just about the white sand and night life. The island can also be promoted as a primary tourist destination for health and wellness, ecotourism and extreme tourism, especially sports activities."