Vintar is a first-class municipality located in Ilocos Norte, Philippines. In terms of land area, it is the largest town in the province and is known for being the home of a huge convent that houses the Saint Nicolas Institute. Also, it is where the popular Governor's Resthouse is found. Like other towns in Ilocos Norte, Vintar is also known for being environmentally friendly.
Attractions
Mount Baguinsuso
Also known as Masadsada, which is an Ilocano word that means "passable valley", is an active volcano that is located in Barangay Ester. This mountain plays a huge role in Vintar's history, as it is where the town's name was taken from. It stretches across several barangays, from Lubnac to Namoroc.
Vintar Dam
Once, this dam was the most visited tourist spot in the province, and now the town has set its heart of bringing its glory back by offering some great activities, such as kayaking, to attract tourists here. This is also where you can watch beautiful sunsets.
Vintar Hidden Falls

This place is the perfect place to be if you are looking for a refreshing and rejuvenating experience in Vintar. An unspoiled paradise, it is great for a hike, after which you can splash down into the clean and fresh waters.
Festivals and Food
Like other towns in the Philippines, Vintar also celebrates its town fiesta every year, which is particularly known as the Siwawer Festival, in honor of the siwawer and canaoay birds that only live in areas of Vintar. The event last for 12 days every December 19 to 30.
As for the food, the town is known for its bibingka or tubung cake, which is made from glutinous rice flour, sweetened molasses and desiccated coconut, topped with grated cheese. In fact, the people of Vintar have snatched the Guinness World Record for making the longest tubung cake in the world, which fed almost all of them. Aside from the bibingka, the place is also known for its tupig (a native rice cake) and bagnet (a crispy chicharon famous in Ilocos).
Things to Do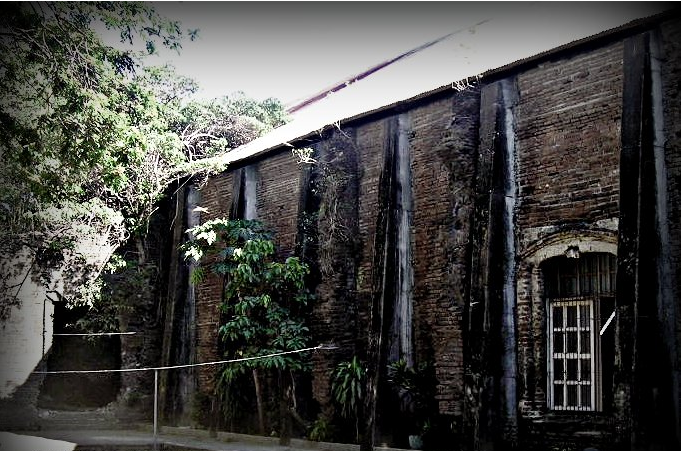 As previously mentioned, Vintar is home to one of the biggest convents in Ilocos Norte that houses the Saint Nicolas Institute. An earthquake in 1931 partially destroyed the convent and its church, but the buildings were restored 5 years later. By visiting this attraction, you will get a glimpse of the town's rich history.
Taste the flavors of Ilocos.
While in Vistar, you should try a sample of foods that are uniquely Ilocano, but are widely talked cuisine in the country. You can try their bagoong or fish paste to match with just about anything, along with palm vinegar and other souring agents. People in Ilocos also have a penchant for bitter things, such as those made of veggies and the one they call "papaitan".
How to Get There
You can reach Vintar by air from Manila to the Laoag International Airport and then riding public transportation, such as a tricycle. You can also ride a bus from Manila that will take you to the town's center for about 10 to 12 hours of travel.