Alamada is a 1st-class municipality situated in the province of North Cotabato, Philippines and is named after its past local chieftain, Datu Alamada. It is bounded on the north, south, east and west by Lanao del Sur, Libungan, Banisilan and Pigcawayan and Buldon of Maguindanao, respectively. Generally, the municipality is highly elevated and characterized by a hilly, rolling and undulating terrain.
Attractions
Alamada is rich in natural and man-made attractions, such as the following:
Located in Sitio Dulao, this waterfall gets water from the rocks on a cliff, rather than a stream. It is a favorite spot of those visiting the place for its mesmerizing and rejuvenating curtain-like cool waters. Aside from Asik-Asik, there is also the Bongolanon Falls in Magpet, which is worth visiting.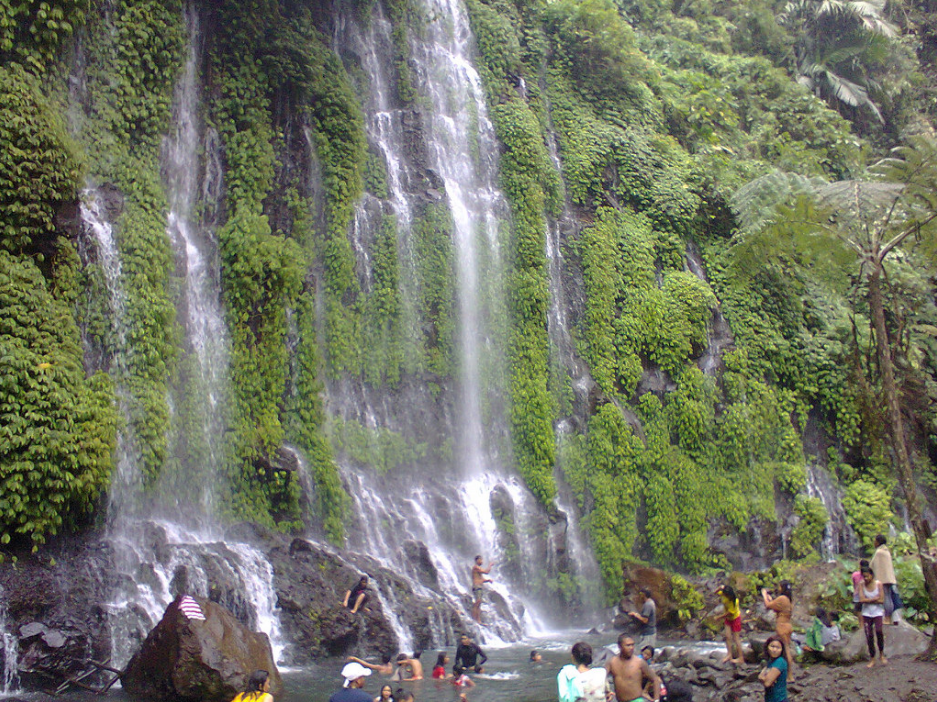 Bangilan, Pisan and Kitub-Bao Caves
These caves are becoming popular for spelunking getaways, adding to the attraction in its location the Fort Pikit, which is a Spanish-era fortress that dates back to 1893. As for the Kitub-Bao Cave, it has one entrance but three exit points. Here you will find underground water running and many amazing creatures, such as swallows, bats and even unknown insects.
This mountain located in Kitub-Bao, specifically at the border between the municipality and Banisilan, is blessed with a source of cold spring water and naturally grown trees.
If you are into religious exploration, then you should not miss this shrine that is located in Siya-Siya, Bao.
Festivals and Food
As you can see, every town in the Philippines celebrates its own tradition or festivity each year, and this does not exclude Alamada. A highlighted celebration here is the Kavurunan Festival, which brings together Cotabato's 13 indigenous tribes, including those that used to be part of the so-called Empire Province. Basically, "kavurunan" is an Aromanen-Manobo term that means "gathering". This event was incorporated to recognize the contribution of the tribes in the economic development and peace efforts in Mindanao.
As for the food, you will find some that are unique to the place, such as the pastil (steamed rice with seasoned shredded native chicken wrapped in banana leaves), tinagtag (rice-based delicacy which is usually served during special occasions), apa (crunchy delicacy) and baye-baye (sweet delicacy made from scraped young coconut meat, sugar and pinipig).
Things to Do
The first activity that you should not miss during your Alamada trip is to go to the breathtaking Asik-Asik Falls and enjoy its waters. Remember that this place is a kind of sight that should be experienced personally, as pictures would not do justice to its fantastic scenery. You should also do some spelunking at the numerous caves in this destination. Just near the caves is the Siya-Siya Peak, where the Shrine of the Holy Cross is also located, so you should check it out as well.
How to Get There
From Manila, you can take a flight to the Awang Airport, which serves the general area of Cotabato City. From here, you can then take a van going to Midayap, North Cotabato, which will also take you to Alamada.