With more than 7,000 islands, it is not surprising that wherever you go in the Philippines there are diverse and sumptuous dishes and delicacies to try. The province of Iloilo does not lag behind when it comes to satisfying one's gastronomic cravings. Apart from its beautiful beaches and cultural heritage, while in the "City of Love", you better not miss to experience what it's like to dine in Iloilo.
Batchoy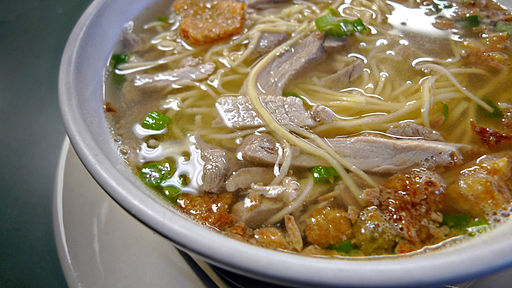 Although this dish is also served in other parts of the country, there is nothing better than the authentic "batchoy" you can find it the province. When you hear the word "Iloilo", this dish always come up. Basically made from egg noodles combined with different ingredients, this savory and flavorful noodle soup is what you may call iconic. The "Miki" or egg noodles is topped with fried pig skin that has been crushed, pork meat slivers, liver, intestines, fried garlic and the most special ingredient of them all, a spoonful of bone marrow. What makes the taste superb is the way the broth was prepared. It is a combination of bone marrow, beef, pork and shrimp flavoring that has been slow-cooked for hours to extract the taste. If you are to visit Iloilo soon, be sure to go to La Paz because that is where you can eat La Paz Batchoy.
Lechon Manok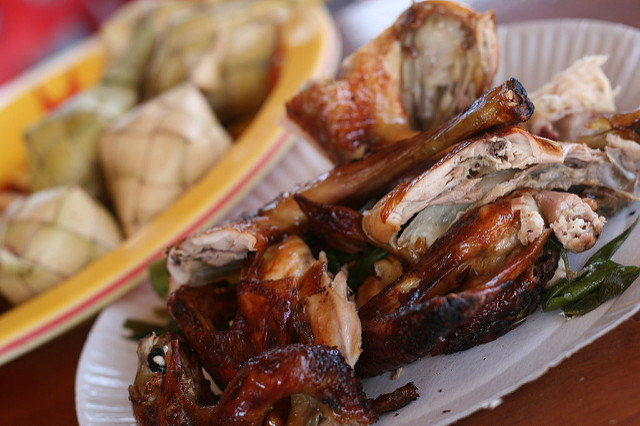 This is the Filipino term for Roast Chicken. Although other regions in the country boast of their famous lechon manok, the one in Iloilo is worth a try. Unlike the ones in Manila where roasted chicken are mostly commercialized and raised in big poultries, this particular lechon manok is a native chicken and is charcoal-roasted. The chicken is marinated in calamondin and vinegar. To add flavor and spice, they stuff it with lemongrass and tamarind leaves then cooke it until it is golden brown. They use native chicken because it is more flavorful and has less fat.
Pancit Molo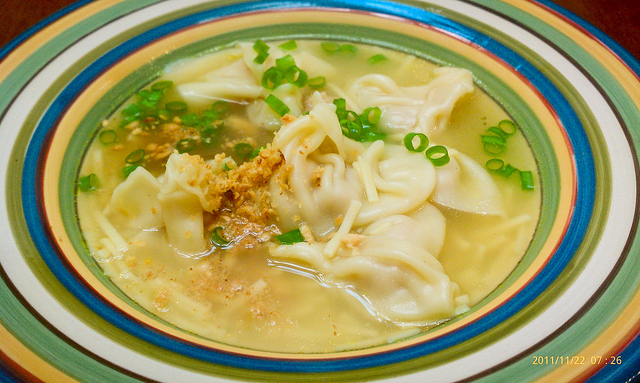 This soup dish is different in the sense that it is not made from egg noddles but of rice flour wonton wrappers. Made from meat dumplings added with shredded chicken and savory broth, this dumpling soup can be served with either chicken or pork dumplings. Basically from Chinese influence, this dish is the pride of Molo, Iloilo, thus the name, Pancit Molo.
K.B.L.
This authentic Ilonggo dish is a very popular dish to add to your Iloilo culinary experience. The name KBL is an acronym for the main ingredients of the meal. These are Kadyos (pigeon peas), Baboy (pork) and Langka (jackfruit). To prepare this dish, the pork needs to be boiled and to achieve the sour taste, kadyos and a fruit called batwan are added. The secret to this dish is to grill or broil the pork to give the broth a smoky taste.
Tsokolate de Batirol
This is what you call hot chocolate drink but is not the ordinary one that you can just order from any restaurant. The thick and hot piping chocolate is cooked using "batirol" or the wooden piece to grind the table on a metal pot. The finished product is a sweet and aromatic hot chocolate.
The list does not end here. Other specialties include fresh seafoods, chicken binakol and Roberto's Siopao, a 7-inch diameter bun. When you get to visit Iloilo, keep these savory dishes in mind.