For the adventurers and the nature lovers, no place will feel like heaven than where the gorgeous beaches, mystical caves and other majestic works of Mother Earth are. The municipality of Barbaza town is one of those places. Located in the central part of the province of Antique, it is 64 kilometers away from the capital city San Jose de Buenavista.
Blessed with Mother Nature's Wonders
For travelers who love to commune with nature, a trip to Barbaza town will never be a disappointment. The place has so many beautiful beaches, stunning falls and interesting caves to explore and most of all, there are services and facilities available to complement your trip.
Barbaza is where you can find Mt. Nangtud. With its towering elevation of 2,080 meters, this mountain is considered to be the highest peak in all of Panay Island. It's definitely perfect for trekking and hiking. It's also in this mountain where you can find the interesting "uruy" flower or in scientific term, Rafflesia Speciosa, the biggest flower in the whole world.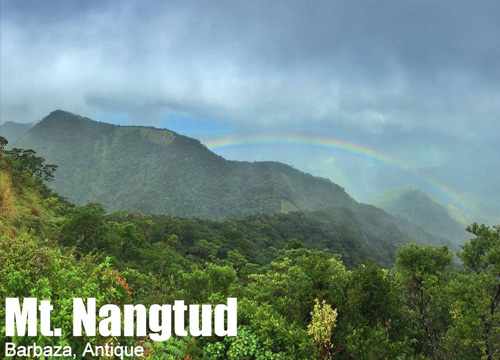 The falls will be a delight to adventurers, too, especially the 15-meter Macalbag falls in Baranggay Mablad  that has many unexplored caves. You can also go into the popular Seven-Room Cave, also in Macalbag falls. Lolita Falls in Barangay Cadiao is also another option for those who love waterfalls.
Being located in the east of Sulu Sea, Barbaza also boasts of gorgeous beaches. You can also go to the Batabat Coral Reef where you can enjoy diving and snorkeling to see a massive array of colorful distinct coral formations and tropical fishes. The reef is 1 kilometer away from the shore and takes a 20-minute trip aboard a pump boat.
Man-Made Attractions
If you're looking for man-made tourist sites in Barbaza, there are not many you can see aside from the mountain and beach resorts. But historical sites worth checking out include:
The Monument of Gen. Leandro Fullon in Jinalinan Plaza. This is the site in Panay where a peace treaty was made during the American-Filipino Revolution between the opposing forces. General Fullon was the commanding general of the Filipino revolutionary fighters.
Sitio Aligtos in Barangay Palma. In here, you can find General Fullon's command post at the time of the revolution.
The Barbaza Catholic Church
Due to the town's history of Moro attacks and slavery in the beginning of late 1500s and river flooding in the 18th century, the settlement was constantly relocated from one place to another until a formal government was formed in where it is now. This means that there are no old churches that any lovers of history can cherish. You may want to check out the Barbaza Catholic Church though and be amazed at its contemporary-style architecture which is considered to be the most modern design in all of Antique.
Celebrations and Festivals
Come to Barbaza in the 3rd week of March to join the locals and foreigners in celebrating the Batabat Festival, which the town is famous for. It's celebrated for five days with lots of fun-filled activities. Expect colorful mardigras and lively street dancing as well as food festivals, concerts, sports tournaments and many others.
For the Catholics, be in the town on June 12 to celebrate the feast of Saint Anthony of Padua. It's also the same date for the Philippines' Independence Day.
A Cup of Coffee or Two
Whether you just woke up to start a bright new day or want to rejuvenate your energy after a days' adventure, you should get a taste of the native coffee that the locals of Barbaza are producing. It'll surely invigorate your senses and give you relief from exhaustion.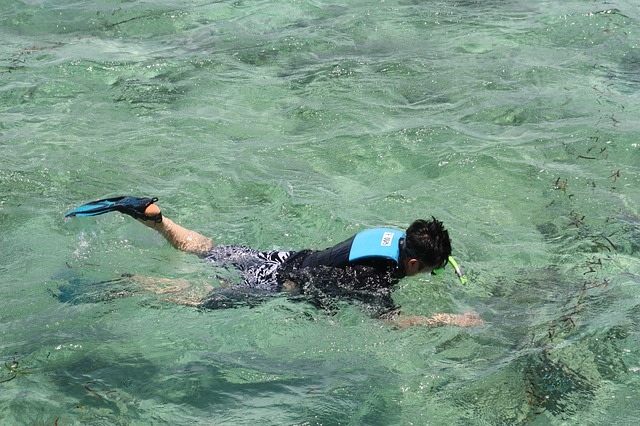 Getting to Barbaza Town
Anyone outside the Panay Island can visit Barbaza through the international airports in Iloilo City, Iloilo, and in Kalibo, Aklan. It will take at least an hour and 30 minutes to drive from Kalibo to the town. When in Iloilo, the trip will be at least two hours and 30 minutes.
Those in Manila and in other cities in the Philippines may also take the Roll-On Roll-Off (RORO) transport system to reach Barbaza. Public utility vans and buses are also operating between Antique, Aklan and Iloilo.
When you're in Antique province, you can visit Barbaza through tricycles and jeepneys.