What pops into your mind when someone mentions they're going on holiday in Surigao? If one would take a wild guess, it would definitely be surfing, right?
While that is mostly the case, Surigao is home to more attractions than just its fine beaches which are perfect for riding the waves.
In the town of Socorro, you'll find paradise-like beauty that make you want to never leave. It is because this town, lying opposite of the surfing haven of Siargao, is home to the Bucas Grande Islands and the Sohoton Caves.
Bucas Grande Islands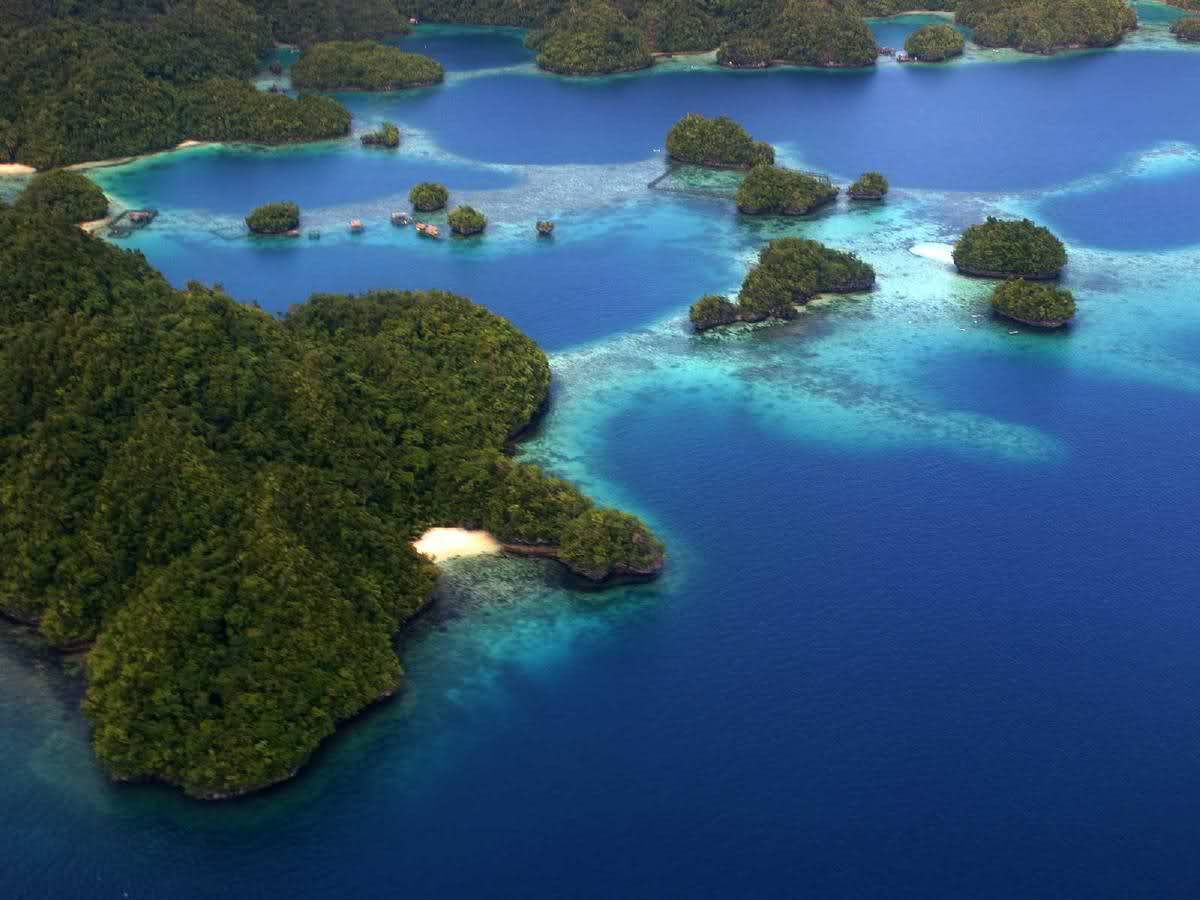 Blessed with numerous caves, white sand beaches, waterfalls and inland lakes, the Bucas Grande Group of Islands is a nature lover's paradise. The main feature of these islands is definitely the Sohoton National Park.
But apart from that, Bucas Grande is offers much more. Here, you can enjoy boating, cliff diving, jellyfish watching, snorkeling, swimming and trekking – just to name a few.
With all of these activities, you might need to stay more than a few days just to enjoy them all. Here's a list of the other attractions on the island:
Jellyfish Sanctuary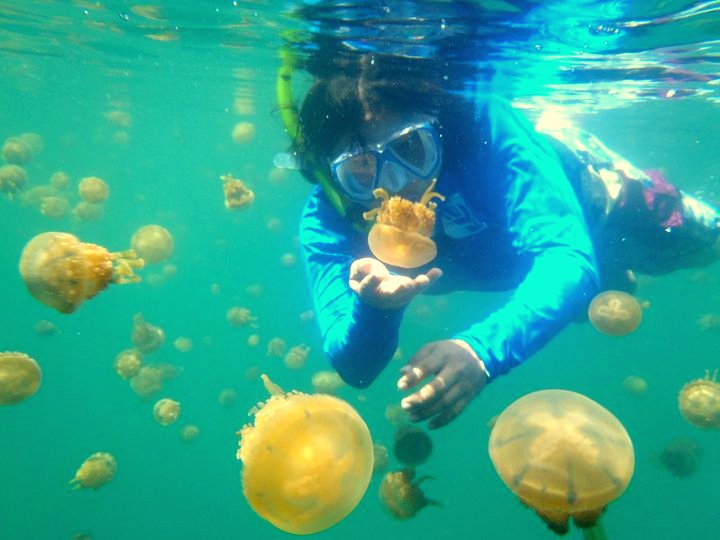 Getting here is probably the most peaceful boat ride you'll take. The reason? Motorized boats – which are the norm in Philippine sea travel – are not allowed in the vicinity as they scare away the jellyfish. Because of this, you reach this sanctuary by way of paddle boat.
Now, not a lot of people would be open to the idea of visiting a site filled with jellyfish. "Don't they sting?" would be the major concern. However, the jellyfish found in these parts are "stingless."
Tiktikan Lake
Although the waters of Tiktikan may seem inviting, it is not advisable to swim here due to lake's connection to underground channels. And it's even said that salt water crocodiles inhabit the area.
Just like every place in the Philippines has its own rumors, whispers say that a submarine was spotted on the island. Now, that's just a story. But it does pique your interest, does it not?
There are 13 other lakes in Socorro, and Tiktikan is just one of them. It's also one of the three that is accessible for tourists.
To see the lake, you actually have to trek up and down (a similar experience that sounds familiar to those who have been to Kayangan Lake in Coron, Palawan).
Here, you can just sit on a paddle boat and enjoy the green foliage that envelopes you. 
Sohoton Cove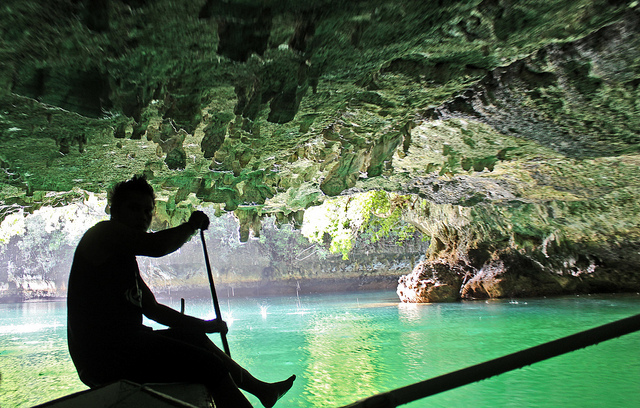 "Sohoton" in Cebuano means "to go under" and this is how the park got its name. In order to access the main cove, you have to travel by boat and go under a cave with a very low ceiling.
The place is just mesmerizing. You can clearly see the corals as the waters as so clear.
Bolitas Cave
An adventure that requires the use of all parts of your body. In short, it will be one exhausting trip. But if you're interested to know how an ingredient of one of the most popular soup's in the country – bird's nest – looks like, then it might pleasure you to know that the cave is home to the balinsasayaw, the bird which produces the nest.
Hagukan Cave
Named after the snoring sound of water as it laps at the opening during high tide, Hagukan Cave is where tourists are encouraged to swim. The stalactites here are a sight to see.
Makukuob Cave
Features awesome stalactite and stalagmite formations. Plus, this is a destination for adrenaline junkies. You see, once you're in, the only way to get out is to jump off a cliff and into the lagoon!
Dagongdong Rock Formation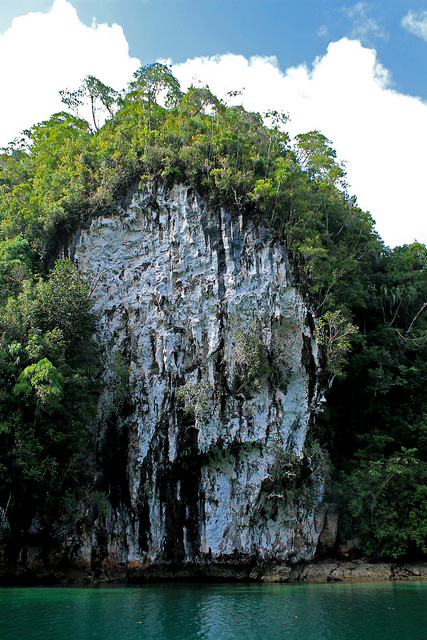 A white cliff that is said to be the home of spiritual creatures.
Getting Here 
From Surigao City, take a van to Hayanggabon Port. Travel time is around 2.5 hours.
From the port, take an outrigger banca to the Sohoton Cove National Park. This takes about 1.5 hours.
Alternative route:
From Dapa pier, take a ferry to Socorro. Trip takes two hours.
In Socorro, hire a banca to get to Sohoton National Park.