Nothing evokes thoughts of both anxiety and excitement as much as buying airfare. Whether you are trying to book a last-minute flight to get to an important meeting or simply hoping to get a flight to a remote island at the cheapest possible rate, you'd definitely want the best deals out there.
It's no different with booking for a trip to the Philippines. Luckily, online travel sites have grown abundant through the years, making flight booking not only convenient but most favorably, cheap. Here are our top picks for online travel sites that offer affordable travel in the Philippines.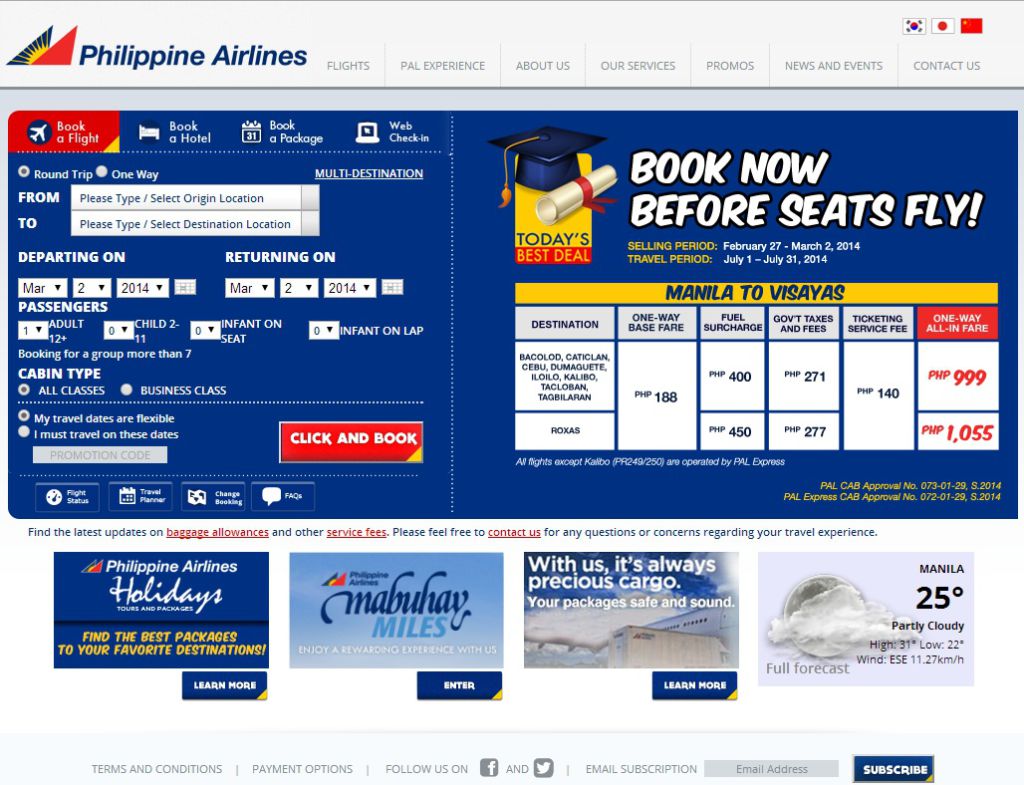 If you haven't heard of Philippine Airlines yet, it's one of the Philippines' most trustworthy air travel company. Philippine Airlines has a route network that includes 31 foreign cities and some 29 domestic points.
Recently, the company entered into the electronic commerce market after introducing its own Online Booking service. Now, you can settle your travel details, credit card payments and ticket purchases using their website.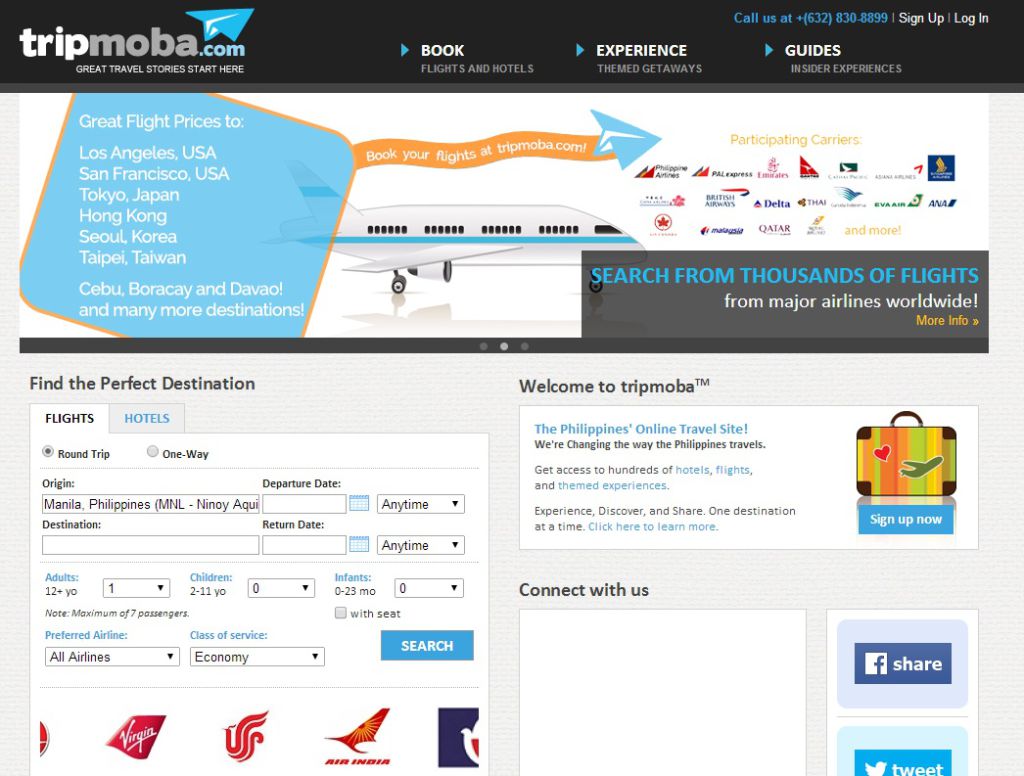 Tripmoba is one of the online travel websites that has revolutionized Philippine travel through the years. It is the first Philippine-based online travel agency that provides tourists with instant booking services and confirmations for both domestic and international flights. They also feature a variety of selections for hotels and travel experiences. As Tripmoba is part of the established business group, Transnational Diversified Group, you can be guaranteed trustworthy travel bookings with them.
Expedia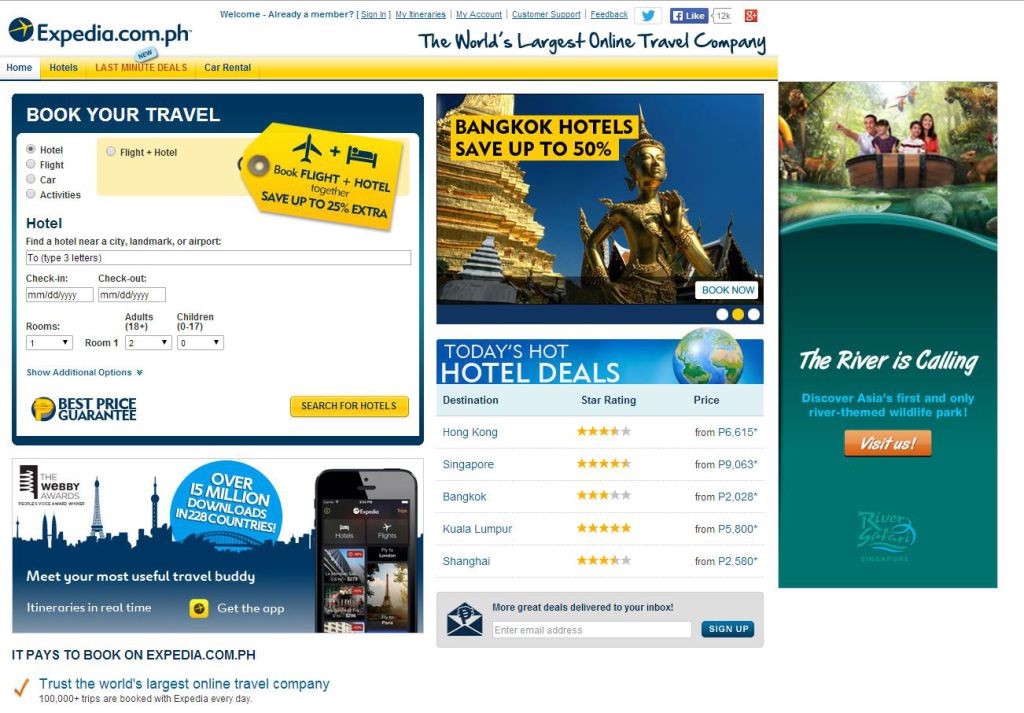 Expedia is an online travel company that offers wide selections of travel accommodation across the world. They feature over 240,000 hotels as well as exciting attractions and holiday activities worldwide. What's best about Expedia is that they give their clients access to independent reviews from other travelers in their page. In addition, they offer travel-simplifying features like weather forecasts, maps and even 360-degree virtual tours of hotels.
TigerAir Philippines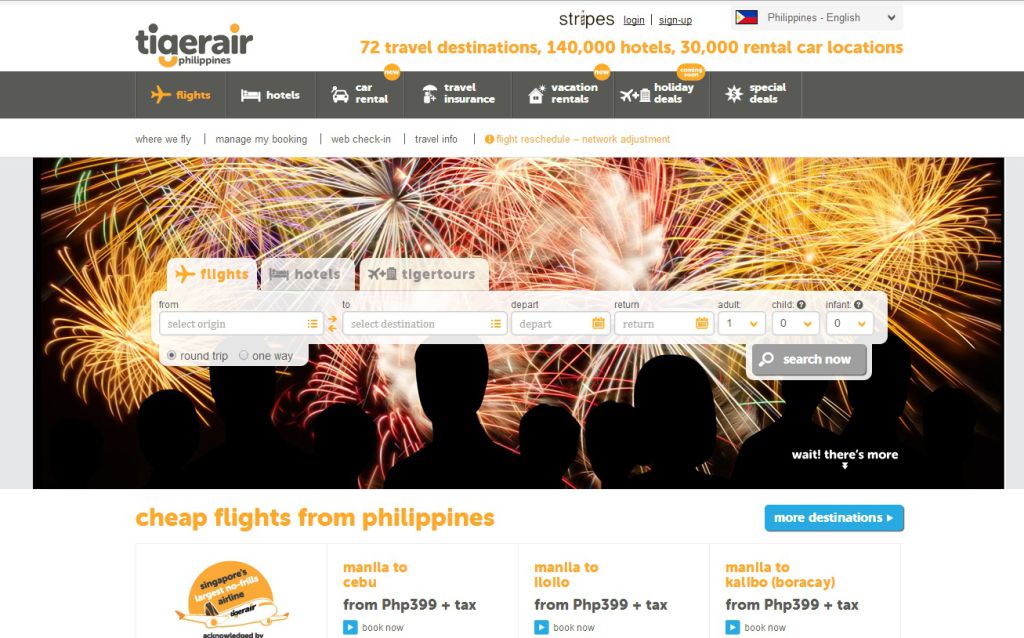 For travelers coming from Asian countries, TigerAir Philippines is another online travel agency to work with. Established in 2004, TigerAir is a Singapore-based budget carrier with 4 airlines: TigerAir Australia, TigerAir Mandala, TigerAir Philippines and TigerAir Singapore. Collectively, their network covers more than 50 destinations over 14 countries in the Pacific Asia.
Travel Guru Inc.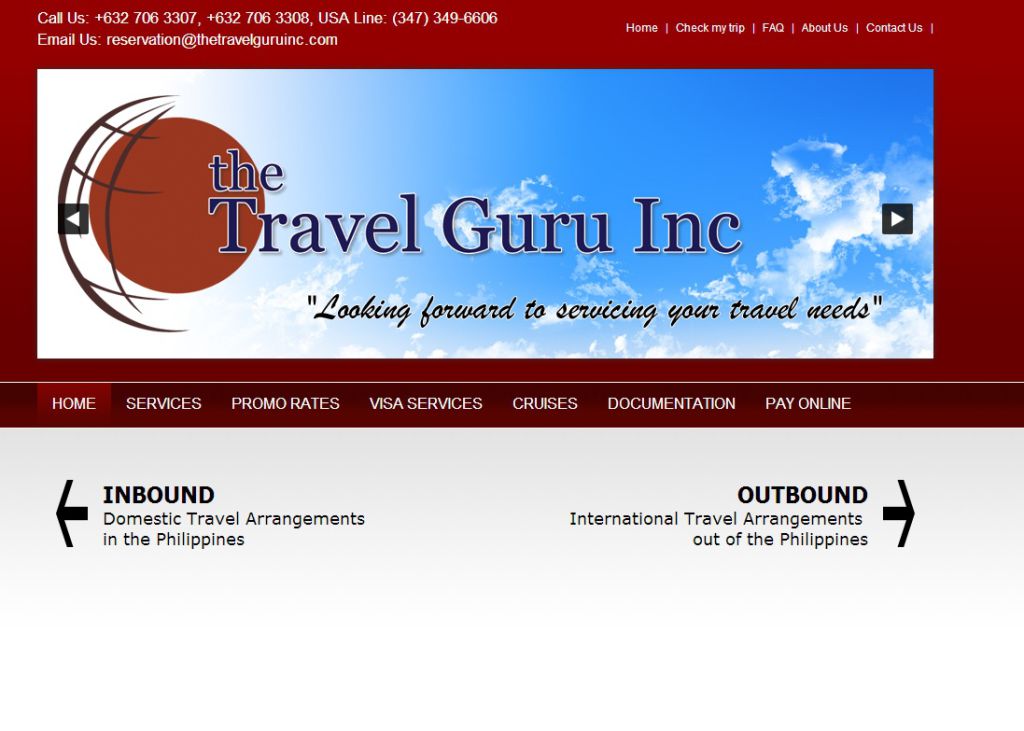 The Travel Guru Inc is a licensed travel agency operating in OrtigasPasigCity, Manila, Philippines. They provide information and services that travelers require whether for domestic or international travel. Other than handling flight transactions, the agency's services also extend to hotel accommodations, car rentals and package tours.
If you are traveling to and from Australia, Alaska, Brunei, Canada, China, Cambodia, Europe, Hongkong, Indonesia, India, Japan, Latin America, Malaysia, Macau, Middle East, North America, Russia, South America, Singapore, South Korea, UK, Thailand or Vietnam, Travel Guru Inc can handle your travel transactions for you.
MetroDeal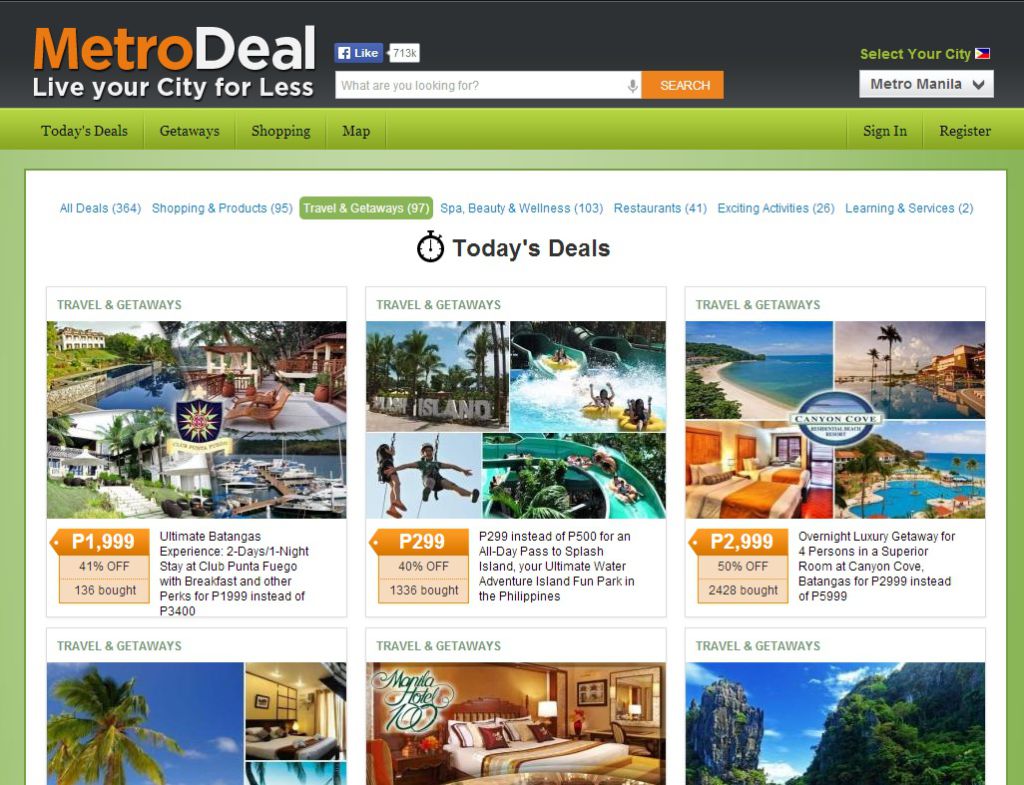 You can also find cheap travel offers using MetroDeal. MetroDeal is an undisputed market leader in discount vouchers throughout Southeast Asia. Two great things about them are that they offer massive group discounts and take on a very convenient payment method. With MetroDeal, your travel experience will be so much easier and more importantly, enjoyable.
Travel Planning Websites
You might have already gone from one website to another, wondering when should be the best time to book your flight to the Philippines or how much would be the ideal price for the flight. To help you round up a better travel decision, use travel planning websites.
Travel planning websites are those that will provide you compiled information of flights from several different airlines. Details will include flight schedules, prices and routes. This way, it will be easier for you to compare airfare services and get the best deals possible.
Two outstanding travel planning websites are FareCompare and Skyscanner. Take a look around their pages to learn more about their services and what they can offer. Whichever you decide to use, you'll get significant travel savings for sure.
The travel websites we have suggested so far are some of those that offer the cheapest, most flexible and reliable flight and extended services covering Philippine travel. Hopefully, you'll get your flights settled and enjoy your vacation in the beautiful country of the Philippines as soon as possible!