Food and tourism are intertwined. Tourists crave not only for the sights and sounds of places they visit but also for culinary delights and unique delicacies that one CANNOT normally have in their place of residence.
So, its really great to hear that the Philippines' department of tourism is continuing the very successful food and travel festival, Kain Na!, despite the pandemic.
Off It Goes Online!
Doing it online actually has some good advantages. Perhaps, the biggest would be the exposure of the event to more people residing outside of the country. One, doesn't need to fly to the Philippines to be at the event. One can just open up their browser and can join in. Pretty cool, eh?
When?
Kain na! will be held from Sept 15 to 18.
Where?
Online: Catch the livestream of the events on any of the following:
fb.com/DepartmentofTourism
fb.com/AyalaMalls360
fb.com/wofexuniversity
Registration form:
https://docs.google.com/forms/d/e/1FAIpQLSdCm5XWVl0ADQqdGEdmo0PDzjVx4tYcb0Ll5XawlLRffvJdeg/viewform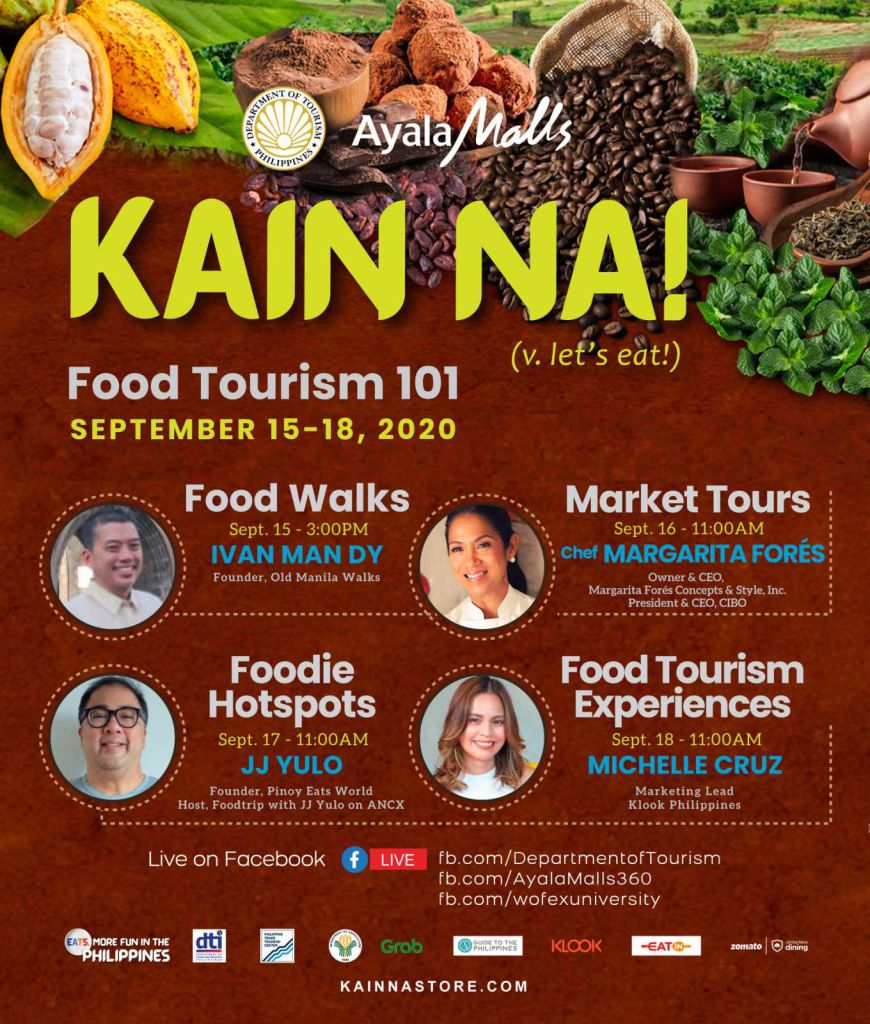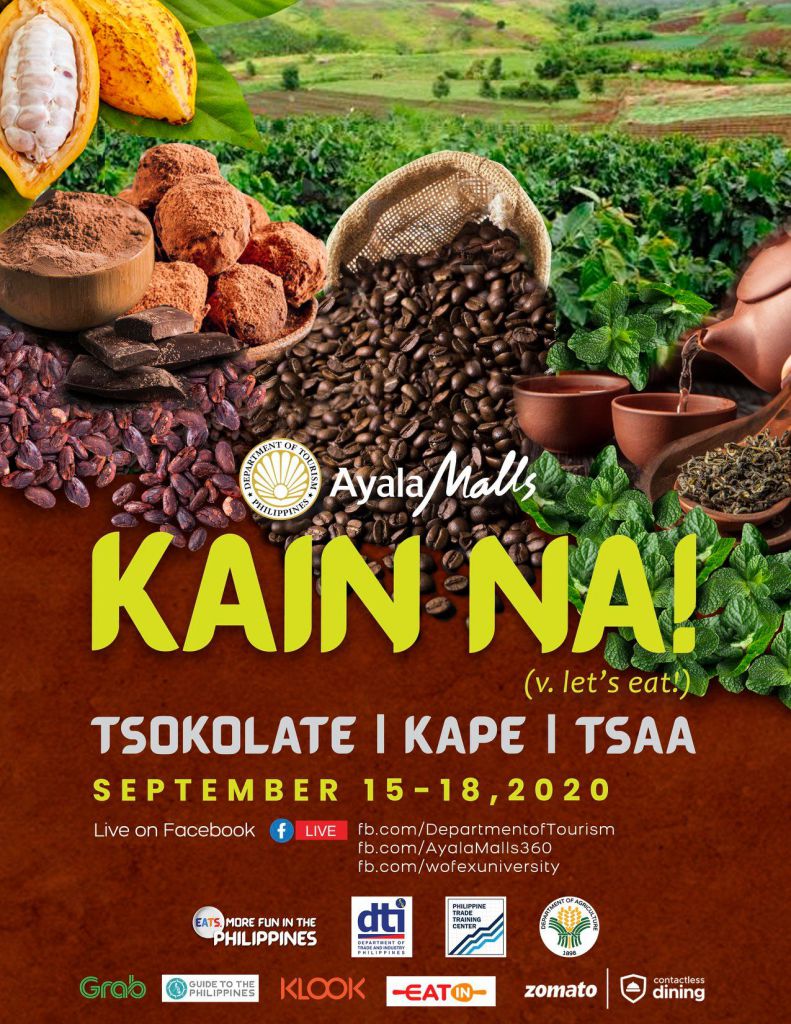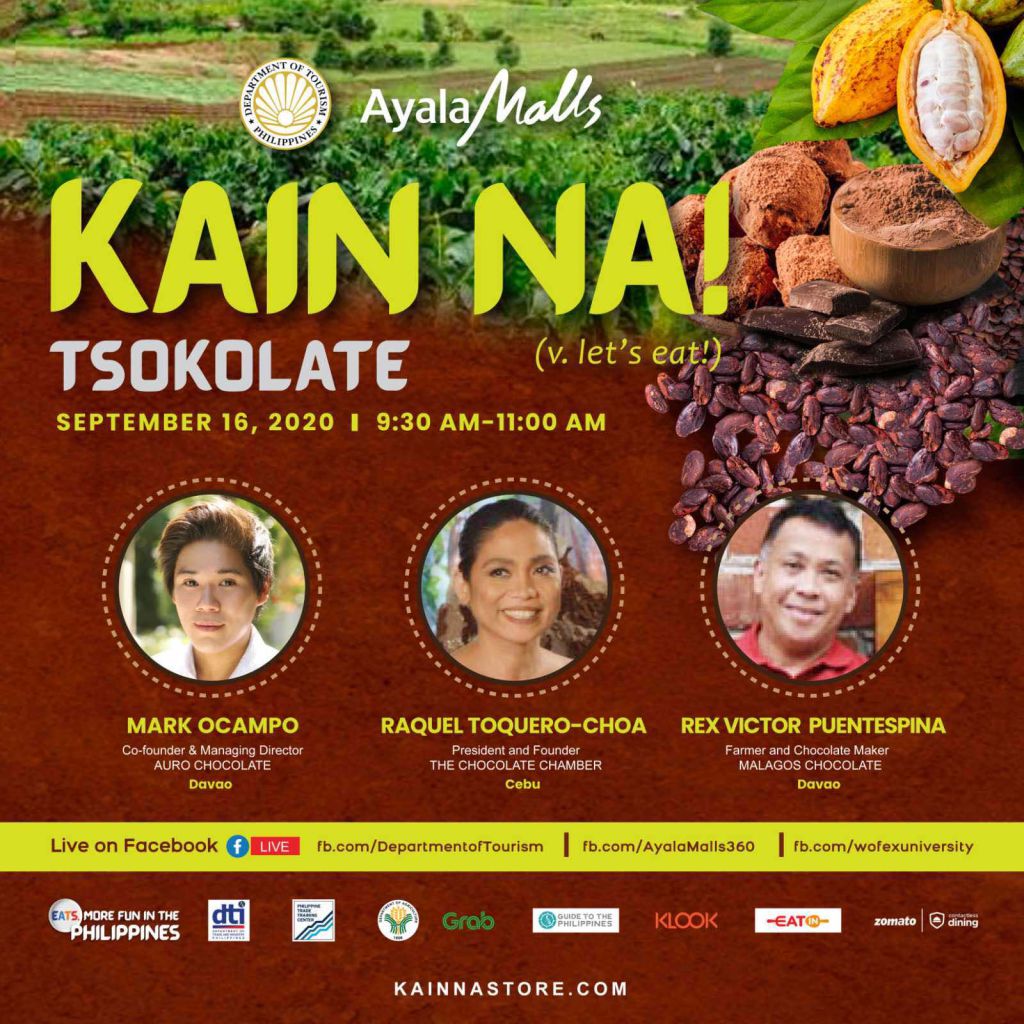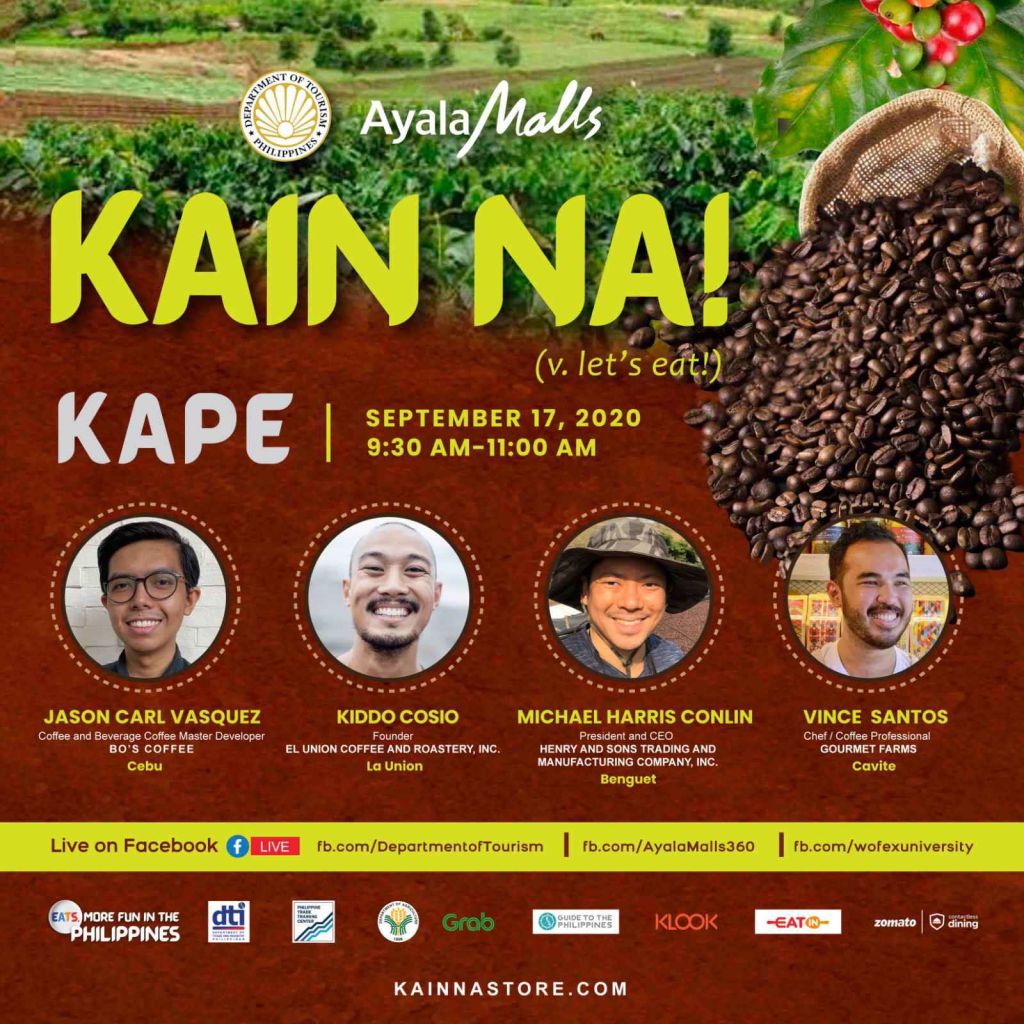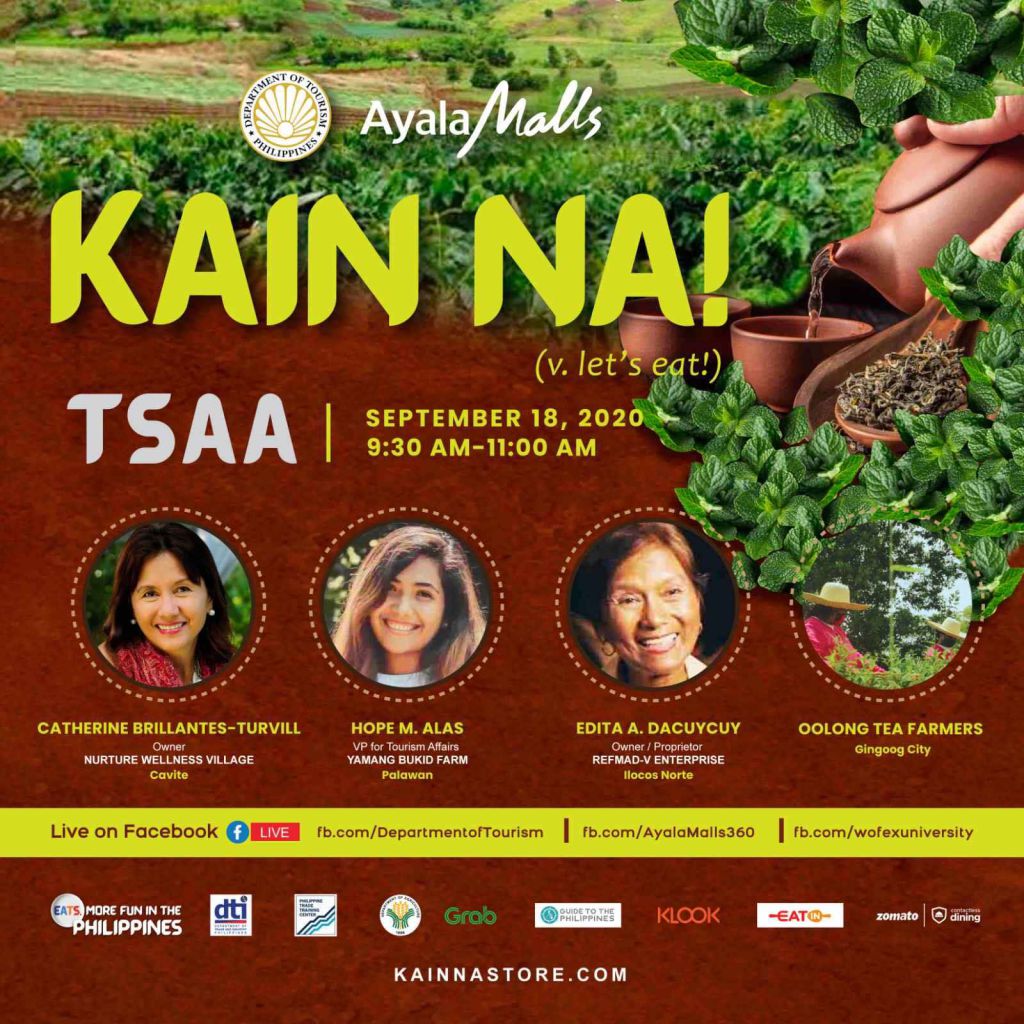 What?
Kain Na!, translated in English as Let's Eat!, is a food and travel festival showcasing the rich culinary traditions and diverse products of the Philppines.
The upcoming event will have food demonstrations and similar activities from previous Kain Na! events but this time everything is held online. The event will feature digital business training, e-learning modules, food tourism exchanges and online selling platforms.
It will also highlight unique and world-class Filipino food products like coffee, tea and chocolate. Philippine producers like Malagos Chocolate, Auro Chocolates, The Chocolate Chamber, El Union Coffee, Henry & Sons, Bo's Coffee, Gourmet Farms, Nurture Farmacy, Yamang Bukid, REFMAD Dragonfruit Farm, and the Oolong tea farmers of Gingoog City will showcase their products.
The food event's online learning modules will also offer e-commerce trainings for food and farm tourism stakeholders and other MSMEs in partnership with the Department of Trade and Industry's CTRL+BIZ Reboot Now program with the help of enablers Google, Facebook, Zomato, Eat In, Lalafood, GrabFood, Thames International Business School, PayMaya, GCash, QuadX PayLink, GrabPay, and Union Bank.
Good To Know
Succeeding legs of Kain Na! are slated in the coming months. "Food Trips" for October. "Slow Food, Slow Travel" in November and "Christmas Cravings" in December.
If you'd like to browse through the shops of online exhibitors, check out kainnastore.com.
To get the latest update and official announcements about the Kain Na event, visit the FB page of the DOT Philippines at DepartmentofTourism
Our Take
We're pretty excited to attend this online event. See you there and don't forget to register. Here again is the link to the registration.
#EatsMoreFunInthePhilippines!
#KainNa!