Quiet and peaceful is what best describes Butuan. The city is unassuming and is best known for its connection to history among other things. It's known as one of the oldest settlements in the country and has a very rich cultural heritage that will delight any traveler with an interest in history and culture.
Of course, the balangay serves as the iconic symbol of Butuan and those who are curious as to what it is can visit the Balangay Shrine in Barangay Libertad which features the ancient excavated boats.
But apart from its role in history, Butuan is also home to some resorts where you can escape from it all. Here are some of them:
Almont Inland Resort and Convention Center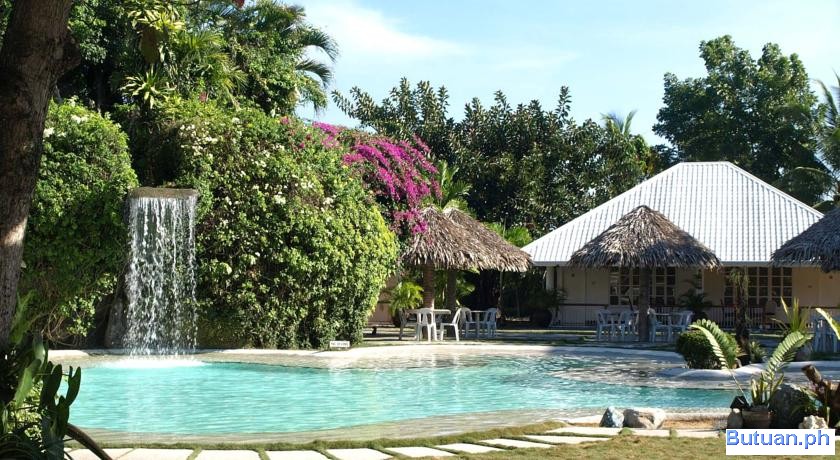 Conveniently located in the heart of the city, the Almont Inland Resort and Convention Center is just 10 minutes away from the airport. Covering four hectares, there's more than enough space for family vacations as well as romantic celebrations. There's a host of recreational activities to do – swimming, tennis and fishing.
The resort also houses the Manay Maling Restaurant which serves local and international dishes 24 hours a day. The restaurant makes a great place for a romantic meal thanks to the availability of al fresco dining as well as views of the waterfalls and a lagoon-shaped pool.
You can also enjoy cocktails or play billiards at the Magallanes Bar.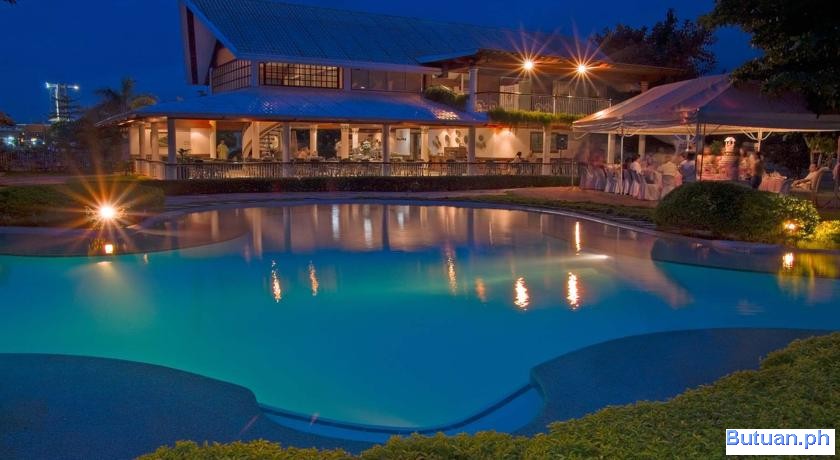 Butuan Mazaua Island Resort
Here at the Butuan Mazaua Island Resort, you can find affordable rates for your stay. Should you want to be close to notable attractions in the city such as the Diocesan Ecclesiastical Museum, Historic Magallanes Marker of 1872 and the Floating Village, staying at the resort is your best option.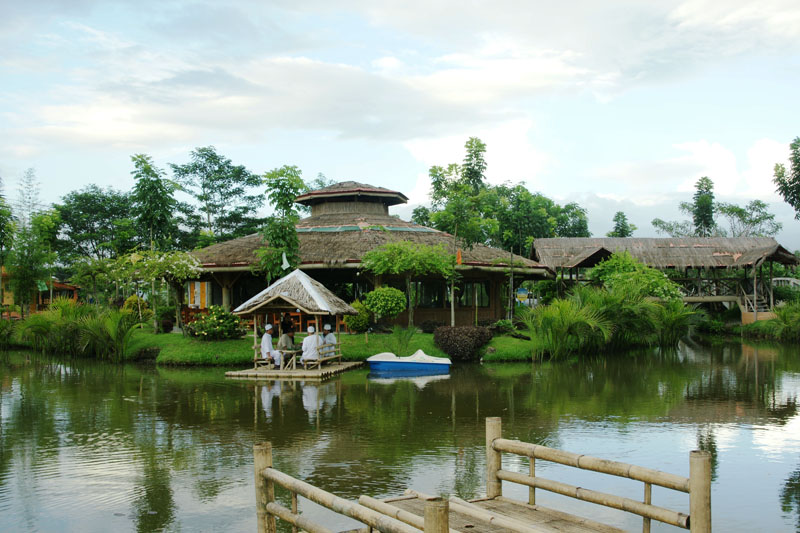 Also located close to the resort is the famous Agusan March, as well as the waterfalls. A stay at the Mazaua Island Resort includes free breakfast, WiFi connection, swimming pool and air-conditioned rooms.
You can also take part in several water sports such as kayaking and aqua biking. For dining options, there are several choices including East Persia, Mazaua Bar, Eco-Resto Park and the Floating Cottage Resto. The restaurants serve Persian, Filipino and Butuanon (local) food.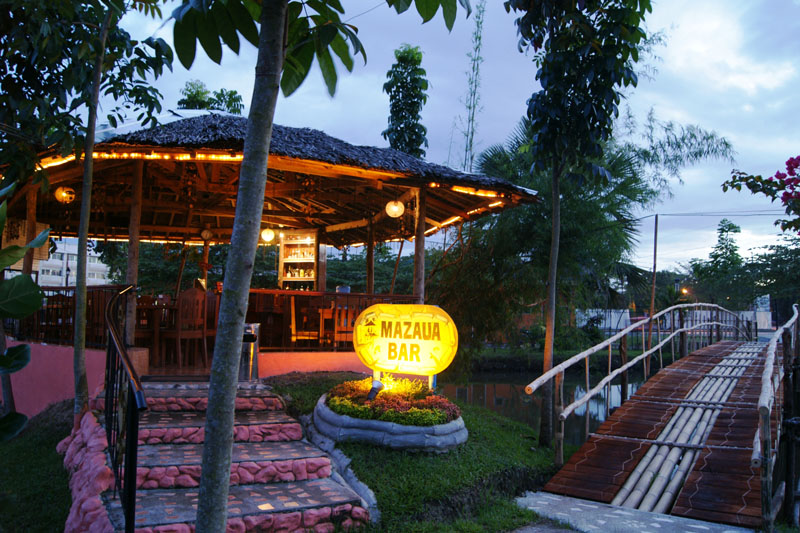 While these resorts provide you with a lovely stay while in the city, you can also explore the other gems of the Caraga region. Scattered in this area are pristine beaches with lovely white sand and inviting waters. While it may take time to get to them – usually about three to four hours – they are quite accessible from Butuan City.
With that said, here are some notable resorts worth checking out:
Britania Beach Front
Located in Barangay Britania, Surigao del Sur, the Britania Group of Islands are comprised of 24 island and islets that are scattered along Lianga Bay which faces the Pacific Ocean.
With white sand and lovely waters, you'd surely want to visit all of them. But to save you time, you can hire a boat that will take you on a tour of a few and these may include Boslon Island (offers perfect views of Panlangagan Island and Minasingin Island) and Bonbon Island (while on your way, you get a glimpse of the other lovely islets).
Lanuza Beach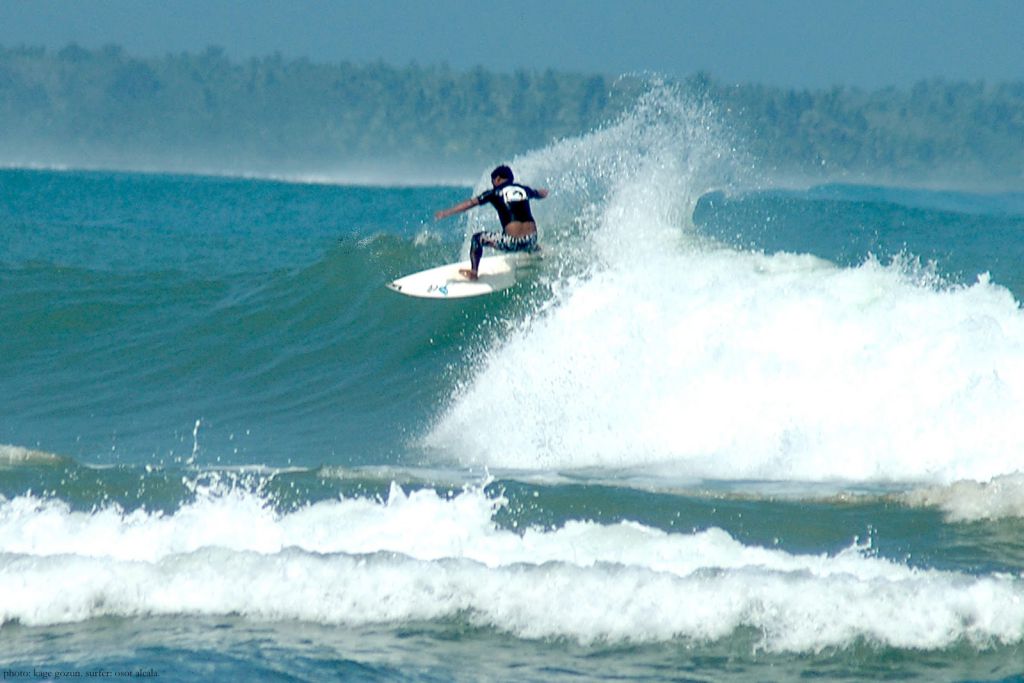 A great location for a surfing trip.
Malinawa Springs
This was a cold natural spring that was turned into a resort with cottages and accommodation options.
Dahican Bay, Carrascal
Lovely blue pristine waters greet you in this place in Carrascal, Surigao del Sur.