The Philippines is a beautiful country filled with enchanting natural and cultural attractions. The popular regions in the archipelago, although stunning, can get crowded however. So if you are looking for a quieter and more laid back holiday, places like Manila, Cebu, Bohol and Palawan can be less ideal. This doesn't mean you have to skip the Philippines entirely for it has a lot more to offer, including off-the-beaten spots that will give you the vacation you are particularly seeking.
One of the excellent places to head to is Magpet, Cotabato. The province of Cotabato is located in central Mindanao and is a landlocked region. To get to Magpet, you can catch a flight from Manila or Cebu to Davao. Then get on a bus that traverses the Arterial Road System that connects Davao to Cotabato.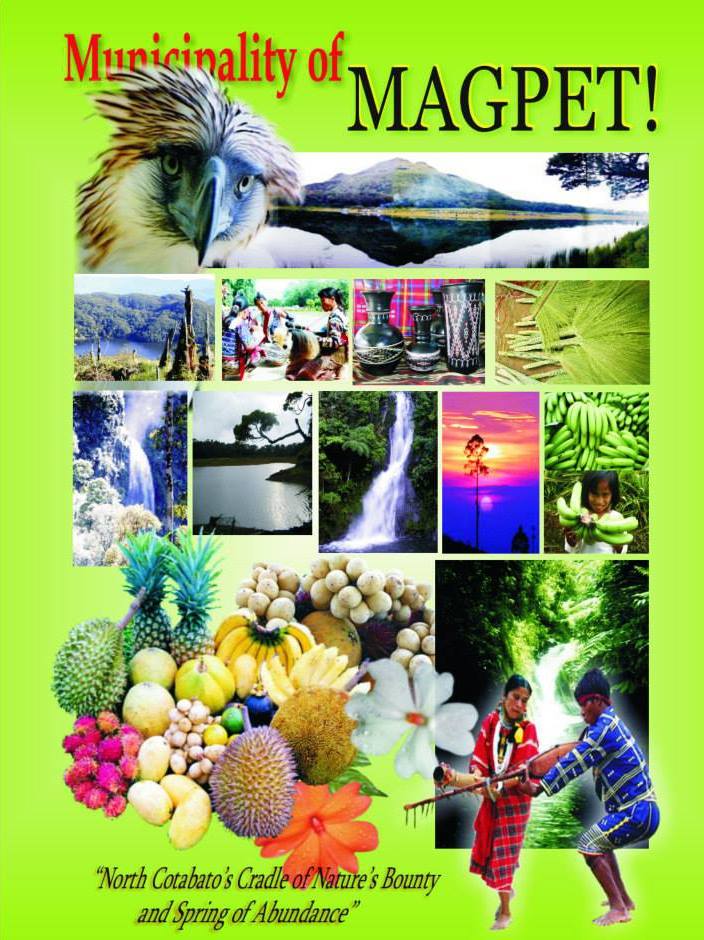 Once in the town, get ready for adventure after adventure. As is the case of most out-of-the-way rural areas in the Philippines, you will be surrounded by lush forests and wonderful natural attractions. Go to the jump off point at Kidapawan-Magpet-Pangoan Road, take a habal-habal (public motorcycle) and be on your way to experience Bongolanon Falls, a remote and beautiful waterfall that will surely wash your stresses away. By the way, the falls is also known as the Towsuvan Falls.
A side trip to Lake Agko is also worth considering. More greenery and relaxation await you there. Expect to go through a very rough road but the journey will be worth it for any nature enthusiast. Just don't forget to agree on a reasonable fare with your habal-habal driver before you make the trip.
For those who love to climb mountains and trek through jungles, why not climb Mt. Apo? Magpet can be a great starting point for this activity. You can stock up on food and water in the town before you make the ascent. Bring your friends along for more fun and excitement. Completing the trek up the mountain is bound to become one of the best bonding moments you'll have, a memory you will treasure for a long, long time.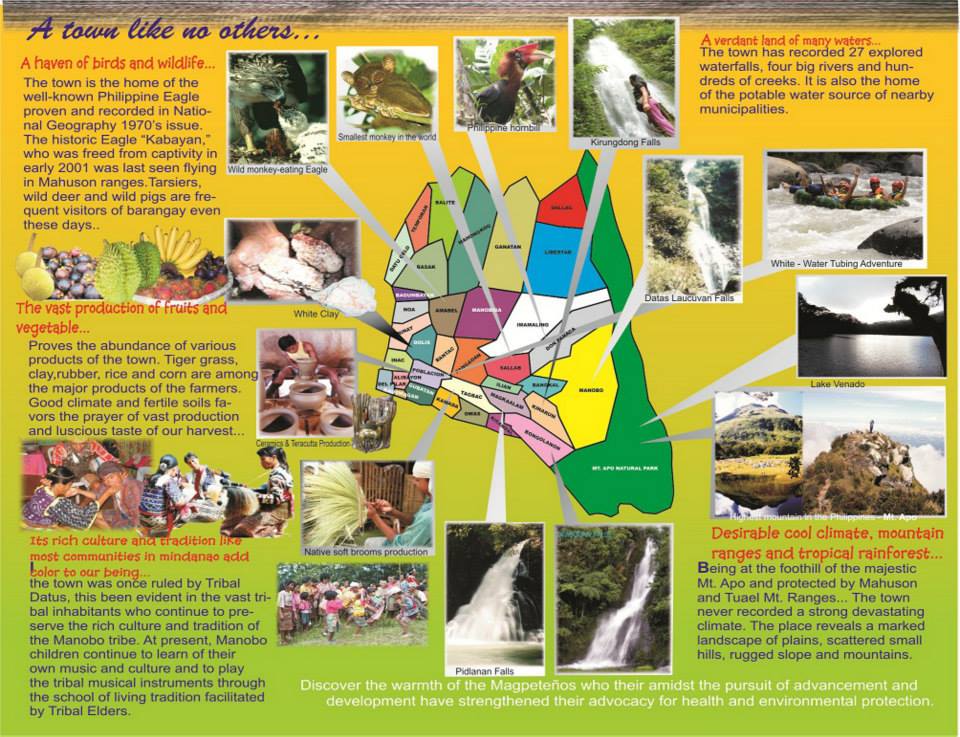 Can't get enough of waterfalls? There's one more in Magpet and that is Mab-bu Falls and Rainforest. More lush vegetation here and the tranquil flow of the waters will go a long way towards soothing your tired senses. The area also proves to be a great opportunity to learn about the local flora and fauna.
Now if you just want to chill, find a good place to eat in town and speak to the locals. Eating options in Magpet range from the fast-food variety to more upscale choices. There are also a handful of restobars and coffee shops. Feel free to indulge in good Filipino cuisine and who knows, maybe you'll make a new friend or two while you're at it.
All in all, the town of Magpet is one of Cotabato's best kept secret. Its laid back charm and friendly citizens will surely captivate you and make your trip to the Philippines more meaningful.