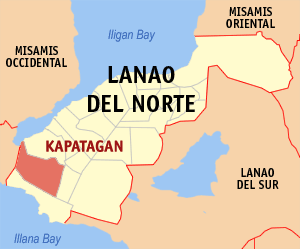 Kapatagan is a second-class municipality that is located in Lanao del Norte, Philippines, specifically in the eastern part of the province. Basically, it is not like other destinations in the country where you can sojourn, as the place offers opportunities for you to do some exploration with nature. As you can see, it has great natural attractions and adventures, as well as scenic charms and hidden gems, which will entwine you. Considering all these things, it seems to be a great place if you wish to travel off the beaten path.
Attractions
Most probably, the most popular attraction in Kapatagan is the Cathedral Falls. Located in Barangay Waterfalls, you can easily reach this place via a 15-minute motorcycle ride from the town's main bus terminal. Right after you pull off the road and embark, you can immediately see it right away in all its grandeur and beauty.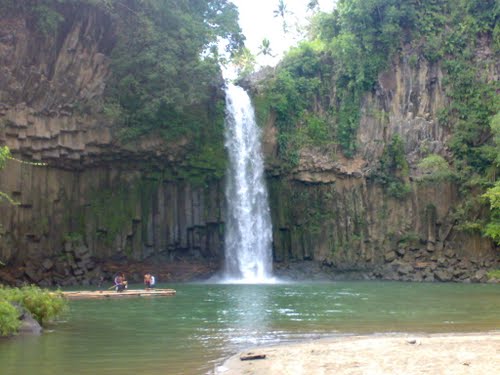 Another waterfall that you should not miss here is the Sta. Cruz Falls. Among the many waterfalls located in the province, this one grand spot seems to be molded by Mother Nature herself and is unspoiled by human modernization. It mysteriously enthralling as it is truly challenging to reach, as you have to trek for 4 to 5 kilometers away from the highway trailing for about 2 hours of unpaved terrains, which include slopes, rocky grounds, mossy and slippery hill and several river rapids.
Festivals and Food
Kapatagan is known by locals and those from other regions in the country for its Kahumayan Festival, which is held every 5th of July at the town's cultural center. This festival is focused on rice, which is the livelihood for many Kapataguenos, and is celebrated in honor of the staple which has been helping the lives of people, especially those living in the Kapatagan Valley. This event is also a tribute to the farmers who are always working to contribute to the country's national food supply in terms of rice. It is a good opportunity to witness the wonderful culture of the Filipinos. Considering its theme, the food that will be showcased in the festival includes various rice products and delicacies.
Things to Do
Kapatagan is blessed by mountains on its southern and eastern sides, which serve as natural barriers to protect the town from typhoons. Offsetting these mountains are a valley, flat coastal lands and some rolling plains. Aside from these, there are five major rivers running across the town and, of course, two beautiful waterfalls. All these things mean that this placed is best explored through outdoor activities, such as trekking and canyoneering.
How to Get There
First, you can take a flight from Manila, or a ferry from Manila or Cebu, to get to Cagayan de Oro, where you can take a bus to Lanao del Norte. From here, you will be able to take different modes of transportation to the Kapatagan town proper. You can also take a bus at the Cagayan de Oro City Westbound Integrated Bus Terminal that is bound directly for Pagadian City and then alight in Kapatagan.