One of more than three hundred caves that are found in the province of Cagayan in the Philippines, the Odessa-Tumbali Cave System is recorded as the 3rd longest cave in the country that boasts of an astonishing length of at least 12.60 kilometers, where only about 7.65 kilometers of it is said to have been explored and mapped. However, its actual length may reach up to 15 kilometers.
Location
Specifically, the Odessa-Tumbali Cave System is located in Sitio Abbenditan in Peñablanca, Cagayan Valley, and is approximately 8.5 kilometers away from the Quibal Village. For its main entrance, it is about one kilometer east of the road that passes through Barangay Abbenditan.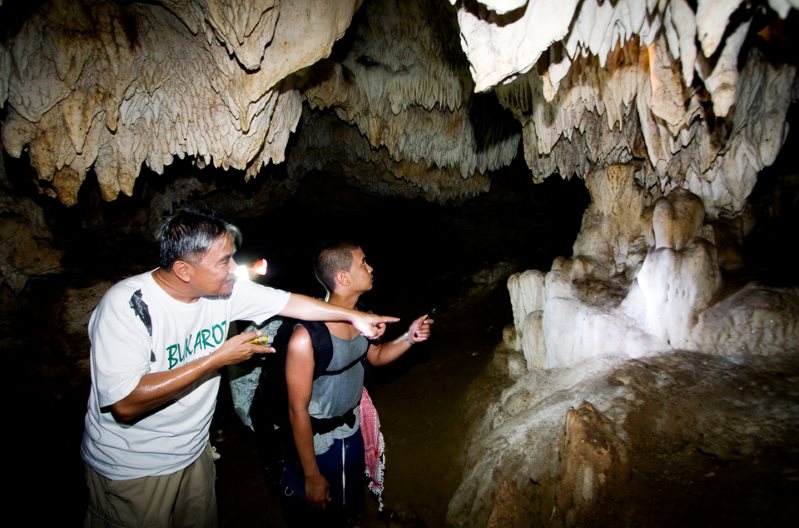 Brief Description
As mentioned above, this cave system's actual length may reach up to 15 kilometers, being active with a variety of passageways, formations, canals and lakes that provide great opportunities for visitors to have cave photography, as well as wet sport spelunking. Called the Abbenditan Cave by local residents, it has five different entrances and is considered a difficult cave system to explore because of its narrow and flood-prone passages, but it can be explored with certified guides from the Sierra Madre Outdoor Club (SMOC). As this natural wonder is home to a variety of wildlife, you will have a great experience here with your family or friends.
Geological Features
This cave system features a variety of geological formations, which make it a good spot for taking nature photographs. As an active and flood-prone cave, it has different types of passages, a lot of lakes and canals within, which allow for swimming and diving. From its main opening, which is located at a base of a cliff, a six-meter wide passage slopes down, which leads to a 15-meter wide swirl chamber that is approximately 20 meters high, with a wide river passage below its entrance pit. After 10 meters from there, the river disappears through a slot to emerge just about 260 meters away.
The cave also offers some interesting calcite formations, especially in the downstream area, including the Banawe Gours (a formation that resembles the Banawe Rice Terraces) and the stalactites of enormous sizes hanging down in a chamber known as the Chandelier Mudroom.
There are 2 downstream passages—Dia's Light and the narrower Python's Retreat—where many swifts, bats and snakes can be seen. Higher up is a 730-meter dry fossil passage that leads to the small, but exquisite, crystal grotto known as Heaven. Aside from this popular grotto, there are also other smaller grottos that can be found upstream.
Cave Expeditions and Explorations
For years, local inhabitants and treasure hunters from other places only managed to penetrate this cave through its Abbenditan entrance for a short distance. In November 1990, Loreto Ocampo, Bimbo Mabazza, Richard Guzman, Manoling Cepada and Ralph Bubut Quinan of the SMOC explored this cave for about 500 meters downstream, as well as an area of a higher dry passage. Aside from this group, the Speleo Philippines also undertook a speleological expedition in February 1992, where 7 spelunkers divided into 2 groups, with one team exploring upstream, while the other, downstream. During their expedition of 3 days, about 7.65 kilometers of the cave system was mapped. This exploration also discovered that the Odessa Cave is connected to a cave in Barangay Tumbali.