"Tabo-an" is basically a market, and in this case the market is primarily comprised of dried fish or daing. A coastal region in the province of La Union which is located in the northern portion of the Philippines, one of the ways Santo Tomas' residents earn a living is by fishing. The fishermen then give their catch to their wives who specialize in making dried fish. As a result, you see many stalls selling daing when driving or traveling the national highway.
Making a living off of dried fish is so integral to the town that they have their own Daing Festival held every 20th of April. But other than dried fish, there are other treats to be enjoyed in Santo Tomas.
Delicious delicacies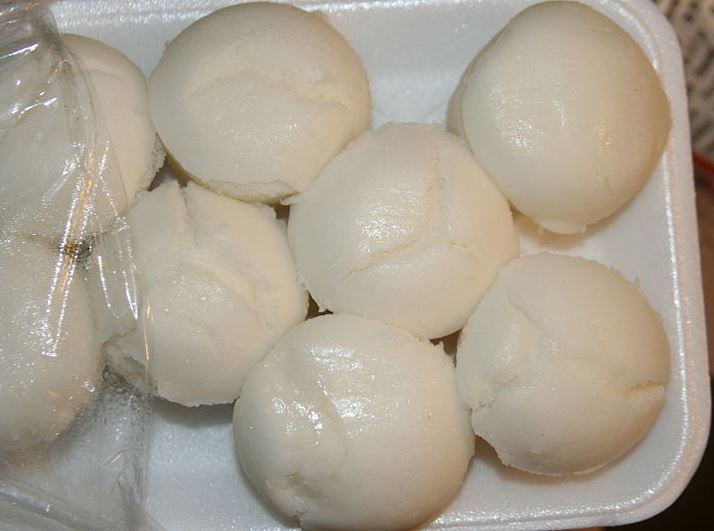 Several kinds of local rice cakes are made and enjoyed in Santo Tomas. There's puto, a kind of steamed rice cake that is usually served as a snack or as a companion to savory dishes such as dinuguan or pancit; there's bibingka, a rice cake made of rice flour and coconut milk with an aroma of banana leaves (the cake is cooked with the leaf); there's nilatikan, a kind of rice cake with a "latik" (cooked coconut milk residue) topping which is called biko in other parts of the country; and there's patupat, another kind of rice cake which is basically an Ilocano version of suman or budbud as it's called in other places in the Philippines.
The "tabo-an" is not just home to daing, other seafood are sold here as well such as pusit (squid), alamang (crab), dried bangus (milkfish) and shrimp – just to name a few.
Festivities
Just like other places in the Philippines, Santo Tomas is a town that likes to celebrate. This is evidenced by the many events staged in just a year. One of the main events is the Daing Festival which is held on the 20th of April.
The town of Santo Tomas also has deep faith in Senora Virgen del Mar Cautiva or the Virgin of the Sea who also happens to be the patron saint of fishermen. And she has her own feast day celebrated by the residents: that's every 26th of April.
Apart from those two events, the town also celebrates its town fiesta every 24th and 25th of April. In addition to that, the feast of the Holy Guardian Angel is also celebrated on October 2.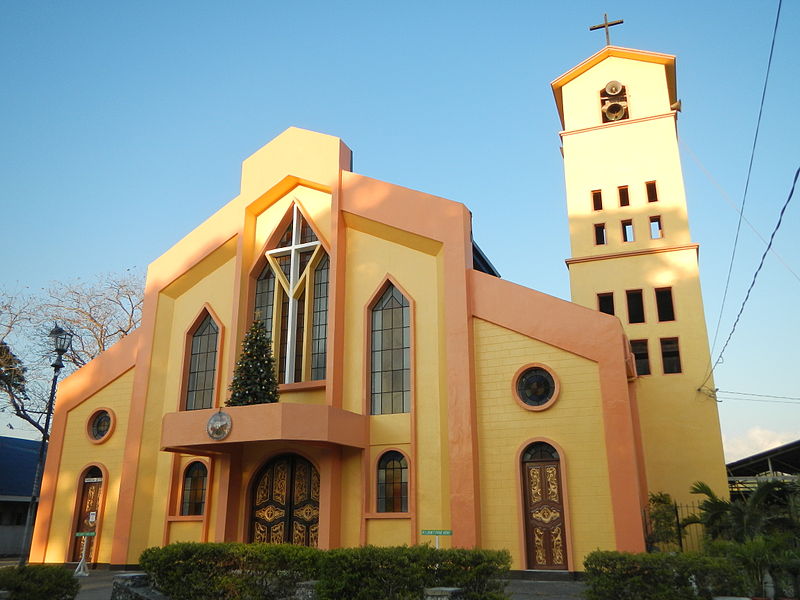 Attractions 
Other than food and celebration, Santo Tomas also has some interesting spots for those who are visiting. For one, visitors are encouraged to visit the Municipal Hall which is located on top of a hill and offers great views of the coast.
The church is also a cultural treasure: the Holy Guardian Angels Parish Church which was built in 1785.
Getting to Santo Tomas 
You can either drive or take the bus going to Santo Tomas, La Union. Driving from Manila takes about four hours. When traveling by bus, board buses that ply the Manila-Ilocos route as that passes through La Union. From the national highway, you can get on a tricycle that will take you around town.