Formerly called San Mariano, Maragusan is comprised of rolling hills and mountainous terrain that rises thousands of feet above sea level. The hilly and mountainous terrain surround the valley and protect it from strong winds blowing from the Pacific Ocean across Davao Oriental.
Maragusan is located in Compostela Valley and is hailed as the summer capital of the Davao Region (which includes Davao del Norte, Davao del Sur, Davao Oriental and the newly created Davao Occidental). With cool temperatures and a number of waterfalls and springs, why wouldn't it be?
What to see 
Attractions
Lovers of nature will love what Maragusan has to offer. After all, what better way to seek reprieve from the punishing heat than to be around nature? Here's a list of attractions around town:
Mt Candalaga – stands 7,200 feet above sea level and surrounds the basin of Maragusan. The mountains in the region around Maragusan and Compostela Valley are known for the Rafflesia Mira or Magnifica which is the largest blooming flower in the world; a rare breed but one that is endemic to Southeast Asia.
Marangig Falls – one of the most unique waterfalls in the area that has a total of 13 drops down a steep mountainside. Only two of the 13 drops are relatively easy to access while the other 11 would take a really mighty heart to get through. Trekking up the falls also shows you "fool's gold" or pyrite which look like gold sparkle and will definitely want to make you take a second look.
Tagbibinta Falls – features a drop of more than 700 feet making this falls truly breathtaking. Also, those who love picnics can enjoy the area provided for such cases nearby. These combined make Tagbibinta a great destination for resting and relaxation.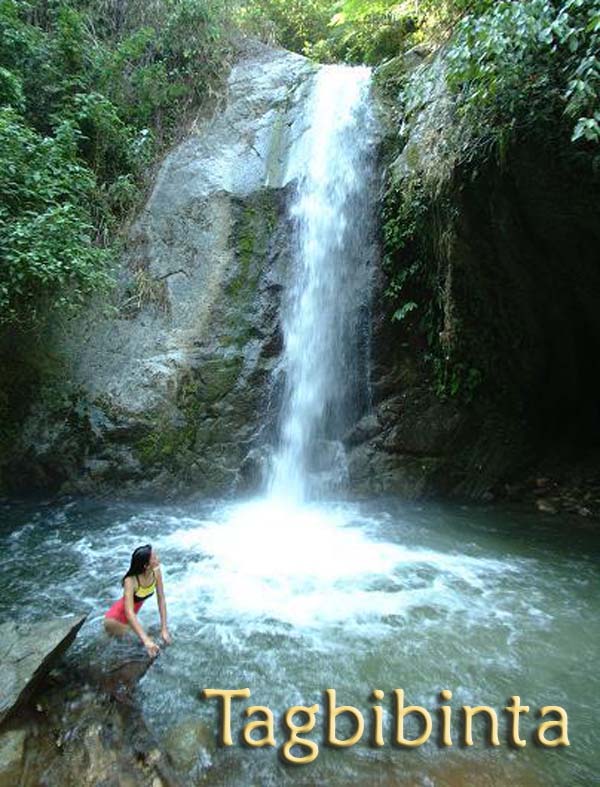 Haven's Peak Highland Resort – an overlooking resort that can be easily trekked from the public market. The resort features a swimming pool, a restaurant and a function hall. Heaven's Peak has different accommodation options including dorm-type accommodation and tribal huts. The resort also offers tents for rent with beddings. In case you want to bring your own tent, you still have to pay a certain amount per night.
Kanlawang Hot Spring Resort – located just beside the highway. Rooms are available for those who want a comfortable place to rest or to stay the night.
Aguakan Cold Spring Resort – features natural cold swimming pools. Accommodation is offered for those wishing to stay overnight.
Festivals 
Pyagsawitan Festival – celebrated every 25th of November, the founding day of Maragusan. The festival is also a thanksgiving celebration for an abundant harvest. One of the highlights of this event is the "Indak-indal sa Kadalanan."
Getting here 
Unpaved roads similar to those heading to Ifugao and Mountain Province are what greets you as you make your way to Maragusan. Located two hours away from the capital town of Nabunturan, getting here is done through local bus lines and vans that ply the Tagum to Maragusan route.