Compostela Valley, an expanse that was once part of Davao del Norte, is a fascinating province that abounds with alluring landscapes and varying mountainous terrains. Tucked in the southeastern part of Mindanao, this place is not only home of the country's gold mining industry but also of some of the Philippines' most striking caves that the adventurous ones continue to visit and admire.
What are the wonderful attractions in Compostela Valley?
Because of its popularity with caverns, Compostela Valley has initiated the annual Cave Eco-Adventure which happens from November 1 to November 3. This three-day activity includes exploration of four of the magnificent caves in the province. Imagine going through tight spaces, crawling through mystifying passages, walking on wet cave floors, rappelling through cascading waterfalls, dodging from bats and other peculiar creatures, and getting amazed with natural formations of stalagmites and stalactites waiting to be revealed inside claustrophobic, underground wonders.
Where to start?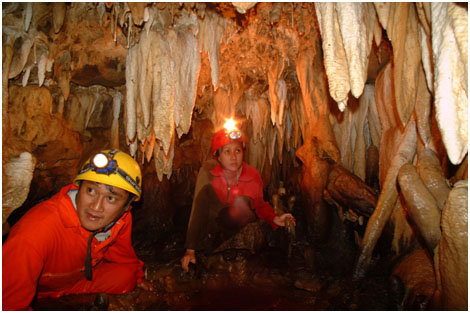 The potholing is usually based in Barangay San Vicente in the Municipality of Nabunturan. You will be taken to the first cave which immediately brings you to a 60-feet drop entrance, a truly exciting start for adventure seekers. This cave is called the sinking cave and those who enter it are required to take extra caution to avoid any mishap. The next cave is a visually appealing one, letting your eyes feast on stalactites that look like edible popcorn. Who wouldn't be amazed with such natural beauty?
The third cave, on the other hand, offers a 30-foot descent that adrenaline-hungry spelunkers will surely be happy about. Take note, however, that this space is known to be filled with guano, the collected dung of cave bats so do not wonder if you end up getting brown and dirty once you get out of the cave.
Lastly, the fourth cave will welcome you with a beautiful limestone formation and its two pools of water. Keep a watchful eye when in any of the pools for you might encounter fresh water fish and even crabs who have found a home in the underground water pond.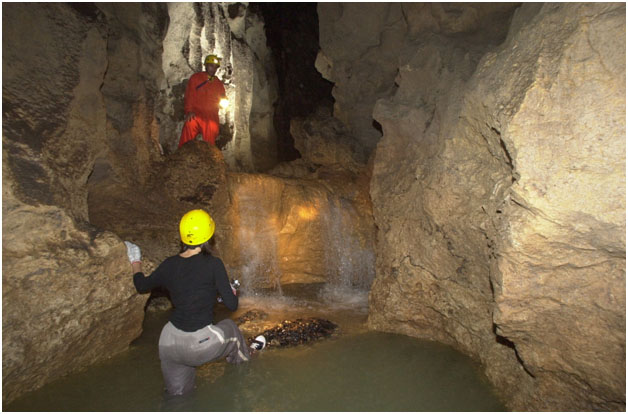 Travelling while learning
Aside from the adrenaline-rushing spelunking activities being offered, the Cave Eco-Adventure also aims to educate the attendees with cave preservation. The organizers have included some seminars and talks that promote interest and protection of the caves and their natural contents. In these settings, those interested in speleology will have the chance to expand their knowledge on the science, study, and exploration of Philippine caverns. Of course, fellowship among the participants is also expected, making the circle of the country's cavers wider, allowing more connections among spelunking enthusiasts.
What else is there in Compostela Valley?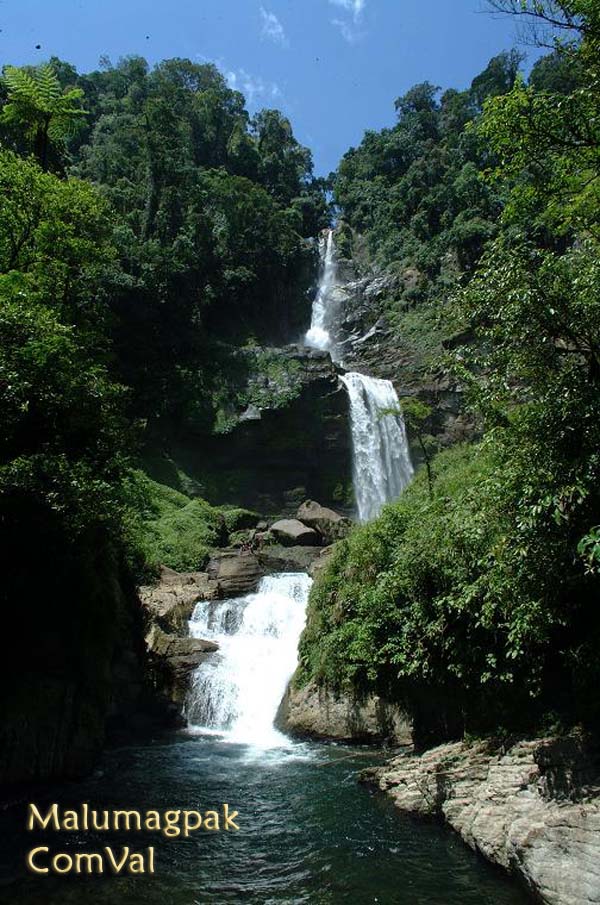 If you have extra days at your hands, you can further explore Compostela Valley and discover more of what it has to offer. You can choose to explore the mountains and waterfalls that abound. If you want to descend from the highlands and go coastal, why not visit the islands of Kopiat and Lunod? The former is known for its fine, white sands and rich underwater life while the latter is popular as an eco-tourism park. Lunod Island also becomes magical at night as the entire place is illuminated with thousands of fireflies.
Exciting adventure awaits you!
There are many other activities that you can enjoy when you go this new province in southeastern Mindanao. Being a budding tourism destination, you can expect pristine and unspoiled attractions that only a few of the tourists have discovered yet. So if you want to be one of the first to enjoy the beauty of Compostela Valley, board an airplane from Manila, Cebu, or other major cities and fly to Davao International Airport. Once you land, take a two-hour bus ride to the town of Nabunturan and get your adventure face on. See you there!