If you've been to Boracay, Palawan, and other top attractions in the Philippines, you're probably looking for a destination that's not too crowded with tourists and has a quiet ambiance. If this is the case, you won't go wrong with choosing Lazi, a municipality in Siquijor. Lazi isn't as popular as other tourist hotspots in the country, but it's the perfect choice if you want to have a relaxed and laid-back vacation under the sun.
What to Do
Lazi has its own beach, which means you can spend most of your trip swimming, getting a tan, and enjoying the blue skies and fresh air. If this gets boring, don't worry since there are other activities you can enjoy, such as:
Visiting Lazi Church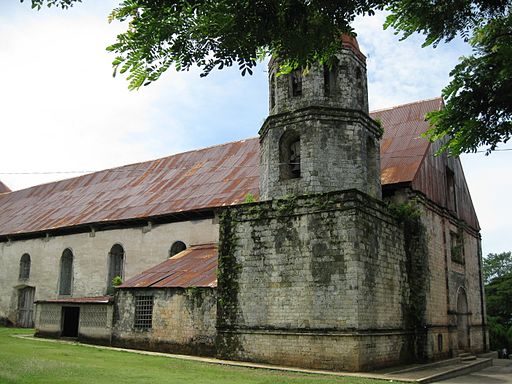 Lazi Church, which is also known as San Isidro Labrador Parish Church, is one of the top attractions in the island. It's made of hardwood and coral stone and was built in 1884, making it one of the oldest church in the Philippines. It also has a large convent, which was completed in 1891 and is now the location of the Siquijor Heritage Museum.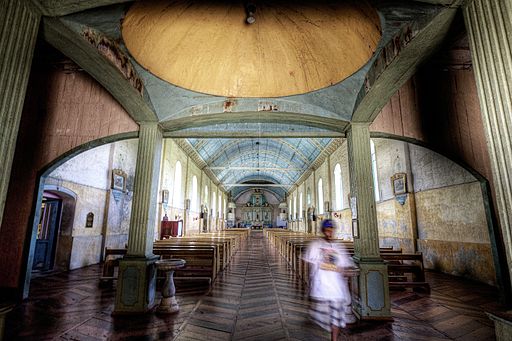 The church became a National Historical Landmark in 1984 and a National Cultural Treasure in 2012. It was listed as one of the Baroque Churches of the Philippines which, as a group, were nominated to be one of the UNESCO World Heritage Sites in the country.
Exploring Cambugahay Falls
Cambugahay Falls is one of the top attractions in Siquijor and is one of the main reasons why people visit Lazi. It's a three-tiered waterfall; people usually swim the lowest tier because it's the biggest area and probably the deepest, and it has an improvised swing that lets you jump off into the water. If you want to avoid the crowds, though, head off to the top two tiers, which are less crowded and more peaceful.
To get to Cambugahay Falls, you can ask the locals for directions or pay one of them to guide you. Along the way, you'll see a large balete tree, which is 400 years old and is considered to be enchanted (i.e. a home to paranormal creatures) by the locals.
How to Get There
If you're departing from Cebu City, take a bus to Liloan, Santander, where you can catch a 25-minute ferry ride to Sibulan port. From there, take a jeep to Dumaguete City port, which has several ferries that will take you to Siquijor. When you reach Siquijor port, hail a tricycle and ask to be taken to Lazi.
If you're departing from Manila, you can book a flight directly to Dumaguete City. From Dumaguete airport, take a tricycle to Dumaguete port, where you can get on a ferry to Siquijor.
Where to Stay
There are several accommodation options in Siquijor but, if you want to make Lazi your home base, you can stay in Lazi Beach Resort. It has air-conditioned and non-air conditioned rooms, each of which has en-suite showers and security safes. As its name implies, the resort is just right by the water, so you can just walk a few meters from your room and be on the beach ASAP.