Torrijos is 4th-class municipality in the province of Marinduque, Philippines, with a population of 29,366 people as of 2010. Historically, an engagement during the Philippine-American War in Torrijos plotted Colonel Maximo Abad and American Devereux Shields's forces, where Abad's men annihilated the Americans, becoming one of the worst defeats suffered by the colonists during the war. In 1942, the Japanese occupied Torrijos, but in 1945, Filipino and American troops fought against the Japanese during World War II, which was known as the Battle of Marinduque.
With its rich history and culture, the place is now one of the favorite spots of travelers and holidaymakers visiting the country. If you are planning to do the same, here is a set of information you can use:
Attractions and Landmarks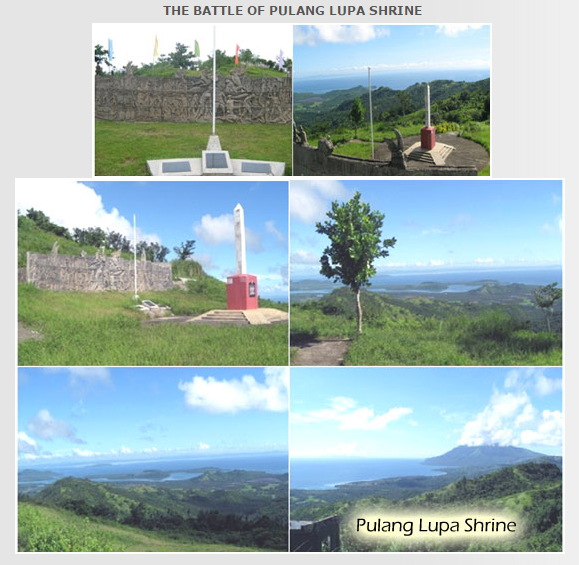 This shrine is built in a mountain peak, where Filipino soldiers won over the Americans during the Philippine-American War on September 13, 1900. It is called "Pulang Lupa", which means red soil, because of the bloody fight between the two forces.
Just a few minutes' walk from the town proper, this is an impressive place where you can enjoy the pleasant view of Mt. Malindig and some lazy walk. You can even have a nice swim at its beach, as it is just connected to the popular Poctoy White Beach, though does not have that good of a beach front. It is also here where you can see three mermaid carvings—and a peeping "siyokoy"—on its rugged-rock beach landscape.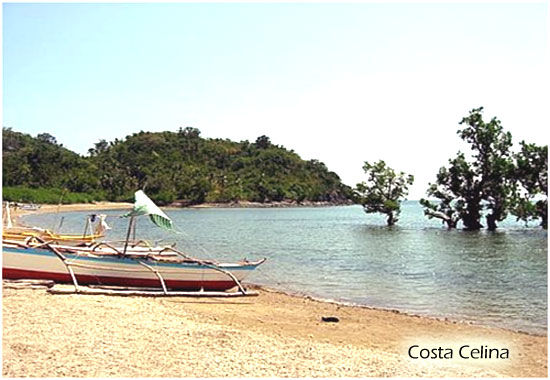 Torrijos is a rustic town that is known to be overflowing with spectacular white-sand beaches that guarantee to amaze even the most travelled adventurers. And, probably the best of these beaches is Costa Celina. Its closeness to nature makes it a prime destination for those who are looking for the ultimate relaxation and wanting to just revel in peace.
These waterfalls are visited by many tourists all year round. There is a cave where water also enters. Aside from the Hinulugan, there are also two more falls in the area, namely the Magdumog-Dumog Falls and Batingaw Falls in Tumagabok, which is commonly known as "Busay", which is the local term for "waterfalls". This means other waterfalls elsewhere in the province are also called by that name.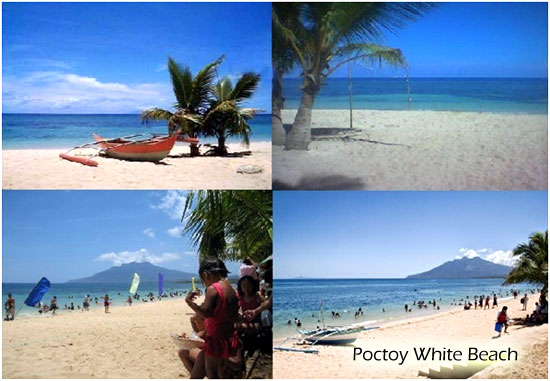 This amazing stretch of white-sand beach is a must see when you visit Torrijos. It is approximately stretching 1 kilometer, offering visitors a unique beach experience. Considered as one of the "Heart of the Philippines" gems, this public beach is colloquial to a perfect summer getaway.
It would be safe to say that these caves are really unspoiled. If you are the adventurer type, then you must not miss caving in these wonderful works of nature.
Festivals
Celebrated annually, this festival commemorates the life of Longinus, the Roman soldier who pierced Christ's side during the Crucifixion, while the blood from the wound immediately healed Longinus's blind eye. During this celebration, you will find street parties, food and drinks everywhere, and joyful people on the streets and at home.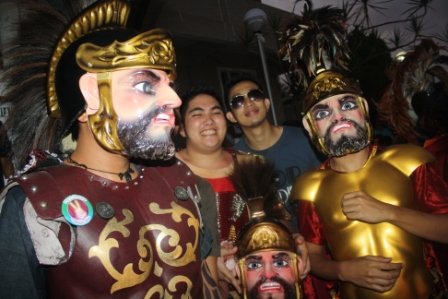 How to Get There
By land and sea, you can get to Marinduque from Manila through 3 routes. The first would be to Lucena City, Quezon, taking bus liners at the Terminal 1 at Buendia, Pasay City. The second will be from Lucena to Marinduque on ships leaving the Talao-Talao Port to the Balanacan Port in Mogpog, the Cawit Port in Boac or the Buyabod Port in Sta. Cruz. For the third, it will be from the said ports to Torrijos, taking air-conditioned vans or jeepneys.
Other options to reach Torrijos from Manila are taking a direct route by bus or flying with airlines, namely ZEST AIR and SEAIR.