Pampanga is one of the best destinations when you want to go on a food trip in the Philippines. Kapampangan cuisine feels like a blend of many cuisines for it features similarities with Cantonese cooking with hints of local, Spanish, Malay and even Mexican. That said, expect a burst of flavor when you dig in to any dish from the lovely province of Pampanga.
All that said, here's a look at the Kapampangan dishes you should definitely try on your visit:
Morcon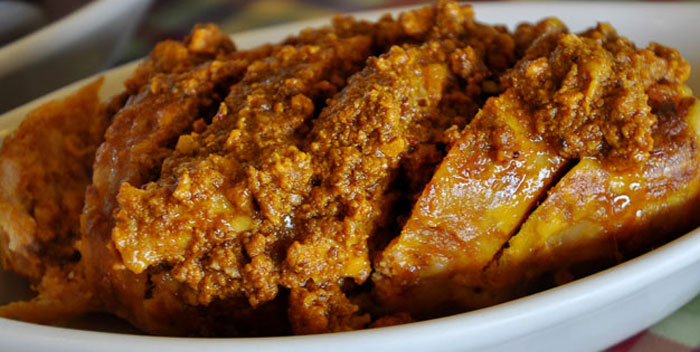 The Philippines is made up of 7,107 islands and when it comes to cuisine, each region may have a different approach to preparing it. For example, a dish in the Visayas may be prepared to taste sour while eating that same dish in Luzon, you'll find that it has a sweet quality instead.
The same thing an be said with the morcon from Pampanga. While the concept is still the same, the ingredients and process differs. Some know morcon as marinated beef filled with eggs, sausages and hotdog rolled into a cylinder and cooked.
In Pampanga, morcon is made of ground pork and beef, chorizo, onions, raisins, eggs, grated cheese and is wrapped in pig's caul fat. This is then steamed or simmered until it is cooked.
Batute Tugak (Stuffed Frogs)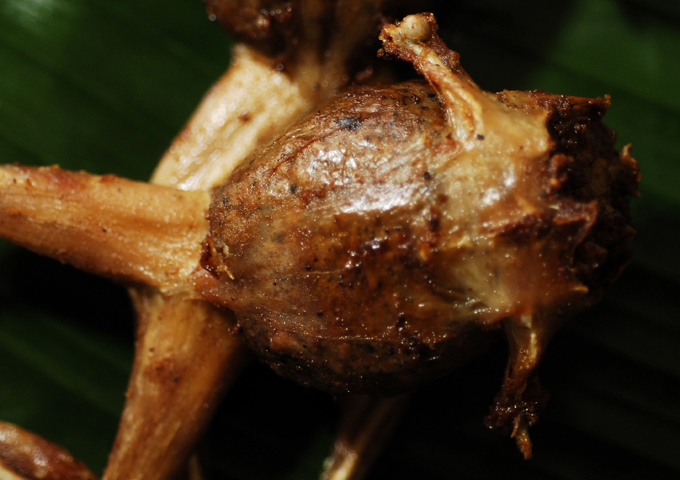 Needless to say, you get a taste for the exotic here in Pampanga. Eating frogs is pretty usual in the province and the dish may very well surprise you. The name of the dish comes from tugak, which is the Kapampangan word for frogs.
If you're worried that you're eating frogs caught in the wild, you can stop now The frogs served when you ask for batute tugak are all farm raised. The stuffing used for these frogs are seasoned ground beef. The frogs are then deep fried and served for your culinary satisfaction.
Pindang Kalabaw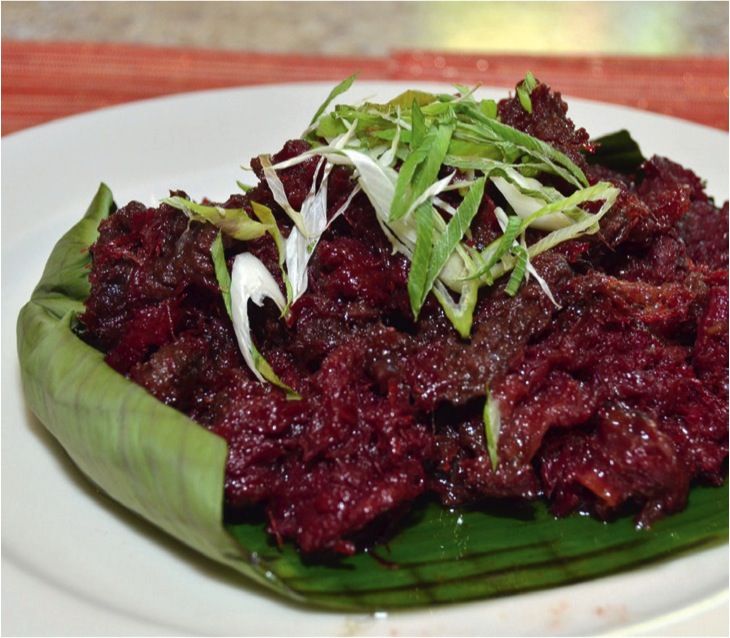 This is a dish that uses carabao meat. What's done is the meat is cooked in a little water along with some cooking oil. Once the fat comes out and the meat is tender, it is cooked until it reaches a reddish brown color.
From there, you can enjoy this with steaming hot rice, tomatoes and a so-called sukang sasa, which is vinegar made from nipa.
Camaru (Mole Crickets)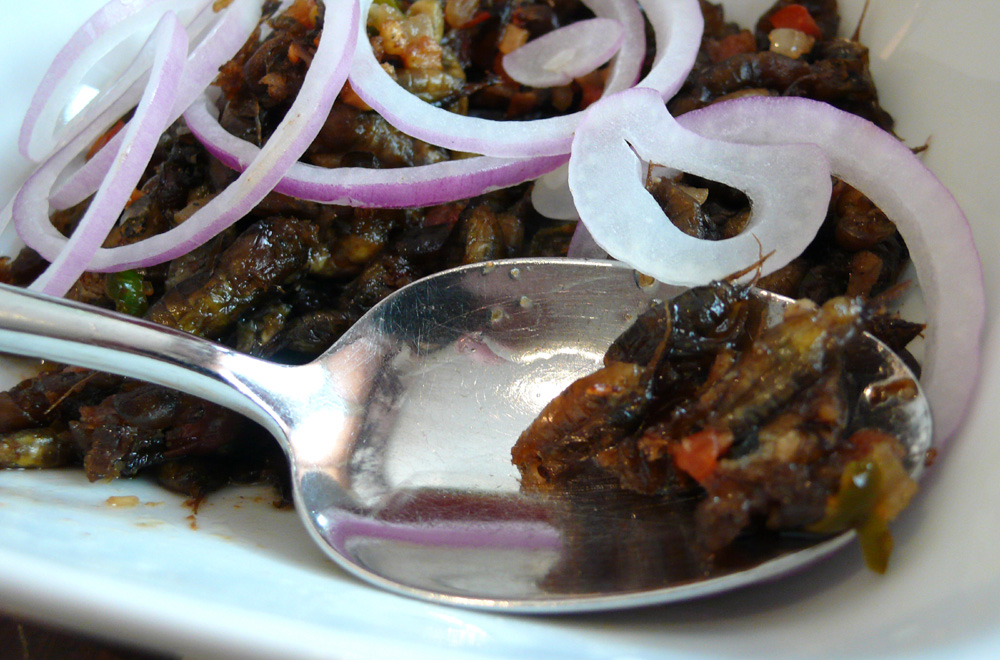 Yet another exotic dish you can savor in Pampanga. One of the most popular restaurants that serve this dish is called Everybody's Cafe. While not a lot of people enjoy eating a plate of insects, this dish deserves a shot.
Camaru is made by cooking the insects adobo style and deep fried with tomatoes and onions. Try a plate of this and you'll realize that a plate of insects never tasted so good.
Sisig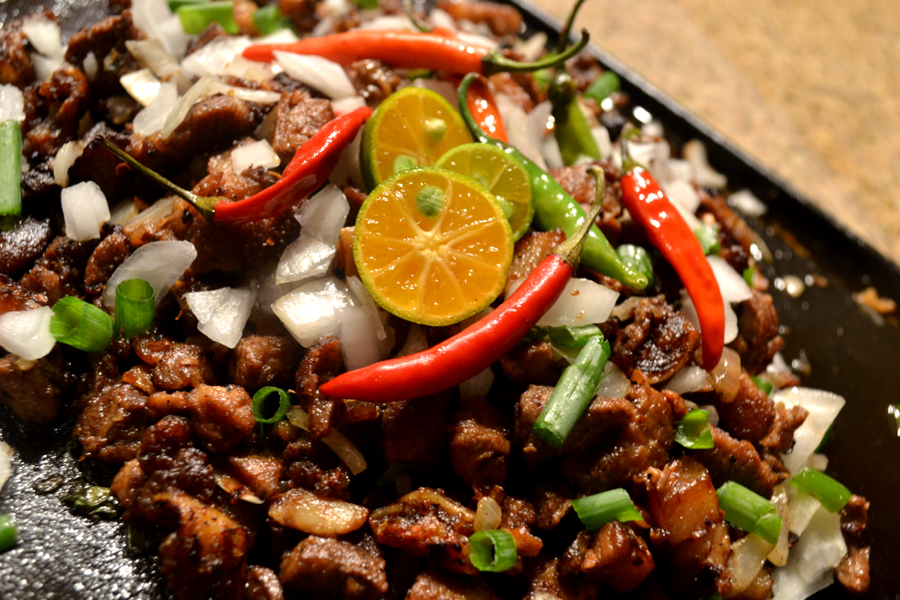 This dish is served all over the Philippines and makes a lovely partner when drinking beer. That said, sisig can trace its wonderful beginnings to a woman called Luciana Cunanan or Aling Lucing as she's better known.
Aling Lucing's sisig is boiled, grilled and then fried before it is presented on a sizzling plate. With its creaminess and yummy taste, you wouldn't realize that the dish is actually made with animal internals – chicken liver, pig brains, etc.
Also, you can crack an egg on top of the dish for an added dimension.
While these are only five dishes, know that Kapampangan cuisine is so wide and varied. So, when you're in town, make sure to get to a local eatery or head to a restaurant for that matter and ask for Kapampangan dishes. This way, you're trip will be a much more rewarding one.