Back in the day, Manila was a place of endless possibilities. If you needed a place for dining, shopping or movie-watching, just go to Rizal Avenue or head down to Azcarraga Street (now Claro M. Recto). Or better yet, go to one of the upscale theaters in Escolta Street.
Manila's Oldest Cinemas and Theaters
Cine Ideal
Built in 1912 by Alejandro Roces, Cine Ideal is one of the oldest cinemas of the Philippines. It was located in corner Carriedo and Rizal Avenue. Isetann Carriedo, a shopping mall, now uses the site.
Cinematografo Rizal
Cinematografo Rizal was the country's first Filipino-owned cinema built in 1903. Dr. Jose Rizal at the time was yet to be named Philippine National Hero. It was located along Azcarraga Street right across the Tutuban Train Station.
Luneta Theater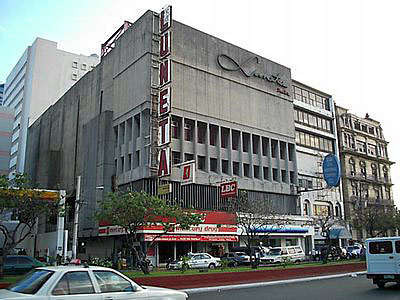 Luneta Theater was an old movie house located in TM Kalaw Street beside the old Luneta Hotel. The structure, owned by the Litonjua family, still stands up to this day, but no longer operational.
Lyric Theater
The Lyric Theater is a dilapidated movie house established in the early 1900s in Escolta Street. Owned and run by Eastern Theatrical, it can house up to 1,600 moviegoers.
Manila Grand Opera House
The Manila Grand Opera House, formerly Teatro Nacional, was established in 1800s as an open track at the corner of Rizal Avenue and Doroteo Jose Street. On its site now stands a 250-room deluxe hotel with a casino.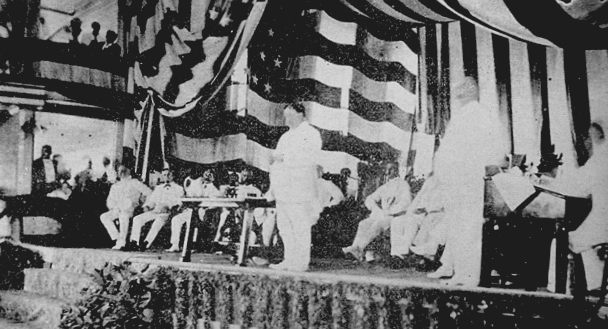 Odeon
Odeon is an old movie house situated along Azcarraga Street and Avenida. The location is now home to a modern shopping establishment.
Salon de Pertierra
Salon de Pertierra is the country's first movie and theater house. It was built along Esolta to host the first movie show in the Christmas of 1896. But the first movies, including four in French, were shown only in the New Year of 1897.
Teatro de Binondo
Built in 1790, Teatro de Binondo was the first Spanish theater in the country. It was situated along Calle San Jacinto in Binondo and was the favorite recreation spot of the upper social classes. Teatro de Binondo became the inspiration for the construction of other theaters throughout the country including Teatro Circo de Porvenir where Andres Bonifacio and Macario Sakay once performed.
The Rise and Fall of Manila's Art Deco Theaters
The emergence of Manila's Art Deco theaters in the 1930s through to the 1950s made it the country's entertainment hub. Manila became a vibrant, progressive city, flocked by many of the Philippine's most affluent and most influential families, particularly those who visited for leisure and entertainment reasons.
However, Manila's cinema culture wasn't always that upscale and grand. Fierce competition forced the dozens of stand-alone theaters to outperform one another through unique architectural and interior designs. Many hired renowned designers and National Artists including Pablo Antonio, Juan Arellano, and Juan Nakpil, while others inked deals with Hollywood production companies.
If industrialization brought about the rise of Manila's cinema culture, the same brought about its fall. The construction of the Light Railway Transit Line 1, as well as the commercialization of neighboring cities like Cubao and Makati, negatively affected the commercial activity in downtown Manila. The proliferation of pirated movies was another major contributor to the downfall of Manila's Art Deco cinemas.
Manila's intricately designed yet standalone theaters were no match against the larger shopping malls with modern theaters and restaurant chains. The public preferred one-stop malls where they can dine, shop, relax, and just about anything all in one roof. It wasn't long before the formerly grandiose Art Deco theaters of Manila were closed down and demolished.
Some of Manila's Finest Art Deco Theaters
Avenue Theater
The Avenue Theater was one of the famous works of Juan Napkil situated along Rizal Avenue. It featured a seating capacity of 1,000 and a majestic lobby with marble floors. It once had a hotel and commercial spaces. It was demolished in 2006, and replaced by Padi's Point.
Bellevue Theater
The Bellevue Theater along Pedro Gil Street was one of the first theaters built in 1930s. It can house 600 movie goers and features a Neo Mudejar design and other classic décor. The building remains functional, although used only as store space for Novo Jeans and T-shirt.
Capitol Theater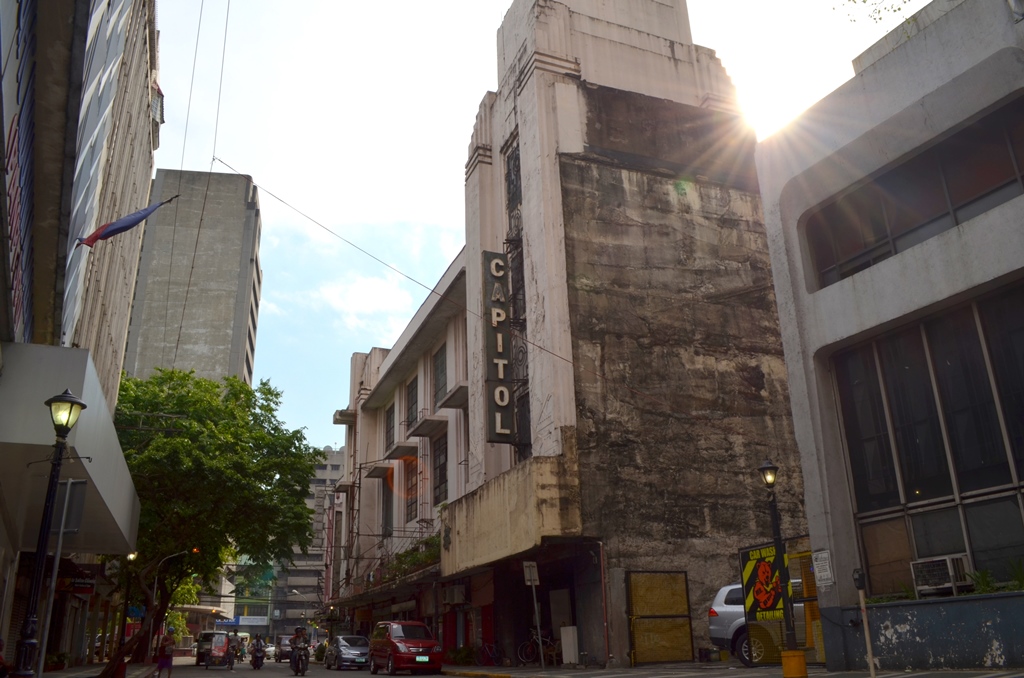 The Capitol Theater in Escolta Street was another Art Deco theater designed by Napkil in 1935. It displayed bold symmetrical and geometrical shapes, mixed with a handful of curves. It's famous for its façade showcasing two Filipina muses in traje de mestizas. It had an 800-seating capacity and was fully air conditioned.
Ever Theater
The Ever Theater in MH del Pilar Street is another project of Juan Napkil, featuring his famous Art Deco elements. It had a single screen theater with 800 seats. The Ever Theater was highly praised by German architect Walter Gropius when he visited in the 1950s. Astrotel, a hotel establishment, currently occupies the location.
Gaiety Theater
Located on the other end of MH del Pilar Street, Gaiety Theater likewise featured Art Deco ornamentations designed by Napkil. The theater structure was dilapidated in 2014, and has since been the residence of the property's caretakers.
Ideal Theater
The Ideal Theater stood along Rizal Avenue and was some of the first projects of Pablo Antonio. It was a thriving theater since 1933 until the 1970s when it was dilapidated in lieu of a department store.
Life Theater
The Life Theater in Quiapo was a busy movie house back in the day, featuring blockbuster films. The theater's façade features Art Deco and Neo Classical designs by Pablo Antonio. It used to be the primary venue for premier showings with its large seating capacity and air conditioned interiors. It's now used a shopping center.
Scala Theater
Also designed by Pablo Antonio, the Scala Theater in Avenida showcased tea rose marble floors and glass lined walls. The single-screen theater had a 600-seating capacity and was one of the most adored cinemas of its time. It closed down in 1990s, and is now in a poor state.
State Theater
A Juan Napkil-design, the State Theater in Rizal Avenue was built in 1930s and demolished in 2000s. Emerald Circle, a small shopping establishment, now occupies the site.
Times Theater
The Times Theater in Quezon Boulevard was the work of Luis Araneta in 1939 and showcased an Art Moderne relief. Although still functional, the 800-seater theater is no longer as grand as before.