The Department of Tourism (DOT) is most pleased with the decision of the European Union (EU) to lift its ban on the Philippines, which will now allow Philippine Airlines (PAL) to operate fights to the 28-nation bloc.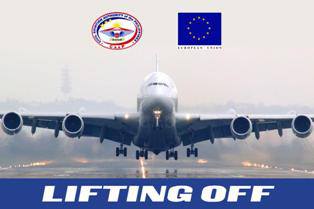 "This is very good news for the Philippine aviation industry as this means that the EU now recognizes the Civil Aviation Authority of the Philippines (CAAP) as an aviation authority that competently qualifies airlines in the Philippines.  This is also an excellent opportunity for Philippine tourism as PAL will be able to effectively augment the existing services by foreign carriers that cater to tourists in the region.  The United Kingdom, Germany and France are among the key European markets with stable influx to the country.  European tourists have already registered 213,598 visitors from January to May this year, which marks an 8.5 percent increase from the 196,794 European vistors registered for the same period in 2012.  We therefore expect a significant increase from these markets, to include those from adjacent countries, once the PAL flights are made available," Tourism Secretary Ramon R. Jimenez, Jr. remarked.
"We congratulate the DOTC, CAAP, and PAL for tirelessly working to regain the EU's confidence to 'effectively comply with relevant aviation safety regulations.' Looking forward, we are optimistic and confident that other Philippine carriers will progress in their committed endeavor to address their respective safety issues that would allow them to gain access to tourist-rich Europe.  As we work towards our goal of 10 million foreign tourists by 2016, we need our international air seats and connectivity greatly enhanced, in addition to our ongoing internal development work on infrastructure, destination and facilities," the Secretary of Tourism added.
"The entire Philippine tourism industry looks forward to the continued support of the Department of Transportation and Communications, Civil Aviation Authority of the Philippines, and the Civil Aeronautics Board for improvements in airport infrastructure development, aviation safety and security, and air services agreements, so that we can continue to show to the world why it's more fun in the Philippines," the Tourism Chief concluded.