What's your idea of the perfect getaway? How do you choose the ideal travel destination? Do you take a pick based on recommendations or reputation?
If you are still mulling over where to go next based on various criteria, you might want to spare yourself the headache by simply going to Caramoan Island, Camarines Sur, Philippines.
What makes it the perfect tourist destination?
Located at the lower eastern part of Camarines Sur, Bicol region, several islands comprise of Caramoan Island, all of which are home to beautiful beaches. It is a tropical hideaway that can rival the likes of the Maldives or the Caribbean minus the staggering costs.
Need a reason to stay here?
Know that this heavenly place in the Philippines is not only beautiful but reputable as well. The popular reality show Survivor wouldn't pick it as their location if it didn't live up to their standards, right? It won't be included in the list of 10 Best Islands and Beaches in the Philippines by CNNGo if it doesn't meet the criteria either. But just to give you a tantalizing image of Caramoan Island, just think: fine white sand, turquoise waters, lush vegetation, thick forests and beautiful natural wonders.
So, are you getting all excited at the prospect of digging your toes in the sand of this spectacular place? Here's how you can get there:
Flights servicing Cebu-Naga and Manila-Naga routes are available through Cebu Pacific, Philippine Airlines (PAL) and Airphil Express. You might want to check on each airline's website for information on flight availability and frequency.
Another option is to fly to Virac, Catanduanes where you will then take a jeep ride to any of the following San Andres towns: Cabcab, Codon or Bislig. PAL, Cebu Pacific and Zest Air are servicing these routes.
From Naga, you will then have to take a bus or jeep to Sabang port. It is highly recommended that you refer to Camsur Watersports Complex (CWC) for your transportation options so you can enjoy a smooth transfer from the airport to the island. Still, if you prefer to wing it, take a bus, CWC shuttle or Philcab jeepney to Sabang Port. Once you get there, you will then need to take a boat that will get you to Caramoan Island.
There are several ways to cross the sea separating you from your dream destination. You can take the CamSur Daily Express, a fast craft ferry that departs from various ports to Camarines Sur. You can also ride an outrigger pump boat from either Sabang or Guijalo Port. If you prefer something less crowded and more private, you can always rent a boat at the Gota Village Resort.
Say you have reached Gota Beach. Now what?

Well, for starters you can go swimming and then explore the two caves Big Gota and Little Gota. And where there's water, you can always go snorkeling, scuba diving ad kayaking. But because Caramoan Island is home to several smaller islands, you might want to plan your itinerary wisely.
So from Gota Beach, go island hopping to Matukad and Lahuy Islands. If you decide to take a stop at Matukad Island, expect to find limestone cliffs that are reminiscent of jigsaw puzzles and a hidden lake at the heart of a lush forest. Lahuy Island, on the other hand, is the largest island of the Caramoan Peninsula, which basically means it also has the longest stretch of fine white sand. Other islands you can explore include the Lahos Island, which disappears during high tide, Malarad Island, Sabitang Laya Island, Cotivas Island and Guinahuan Island.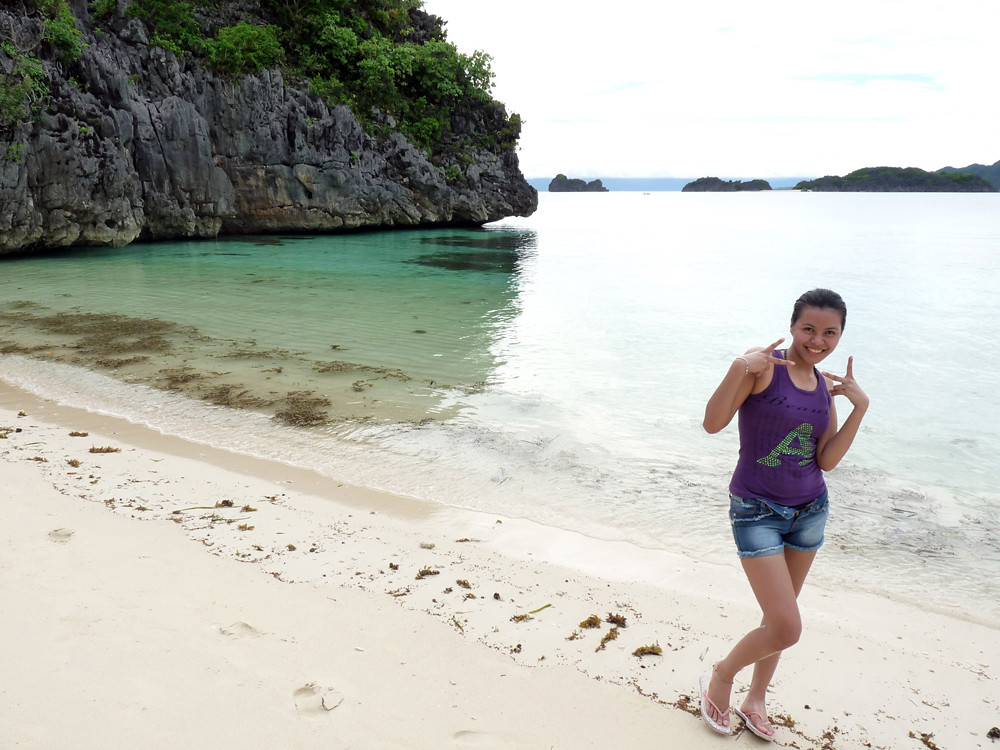 With that much plenty of places to explore, a trip to Caramoan Island would be a tropical getaway that you would want to repeat over and over again. After all, it is a travel destination that is perfect for a tropical vacation, with an excellent reputation to boot.
---
Photo Credit: Allan Ascano via Flickr