People afflicted with disease and fertility problems may come and join the Kuraldal, a celebration honoring Saint Lucy or Santa Lucia in Sasmuan, Pampangga. Kuraldal comes from the Spanish word "curar," which literally means "to cure" or "to heal."
The Feast for Fertility, Good Life, Health and Prosperity
The Kuraldal festival is a long-time annual event, celebrated in the town of Sasmuan for more than 400 years now. And although it's one of the most festive and most religious events in Sasmuan, it's not that popular or known in other parts of the country.
The festival is held every 6th of January for five days. On the fifth day, a "Kawakasan" or "Finale" event is held to end the festivities. However, the Kuraldal season officially starts every 13th of December.
Devotees, dressed in colorful, flowery outfits offer a tribal dance, sway and clap their hands, and jump to the tune of a brass band as a form of sacrifice and prayer. The dance procession snakes from the church, around town through the narrow streets of Santa Lucia, and ends at the church.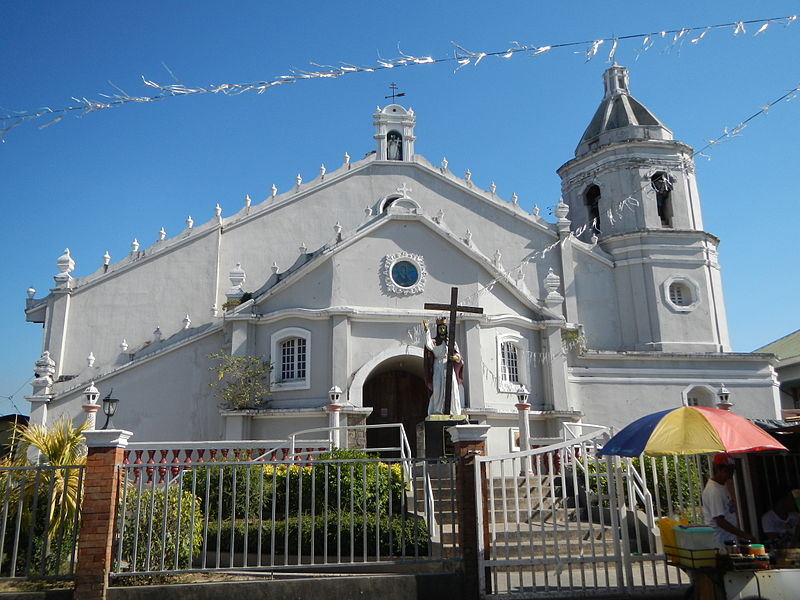 According to many devotees, the combination of prayer and dance begets quicker answer from God. As in the case of the Psalmist, King David, who played music, sang praises, and danced before the Lord in worship and prayer.
Similar in Obando, women who want to get pregnant offer a prayerful dance to Santa Lucia or Apu Lucia. Devotees also shout praises to the patron saint, "Viva Santa Lucia! Pwera sakit,! which means "Long Live, St. Lucy! Deliver us from sickness!"
But devotees don't just come to Kuraldal for healing or to get pregnant. Others participate in the festivities for wisdom (to pass exams), for guidance (in business and career endeavors), and even for protection (in travels).
Apu Lucia: Saint and Martyr
Lucia of Syracuse (283–304) is recognized as one of the virgin martyrs during the Diocletianic Persecution, supposedly the final and most severe persecution in the Roman Empire.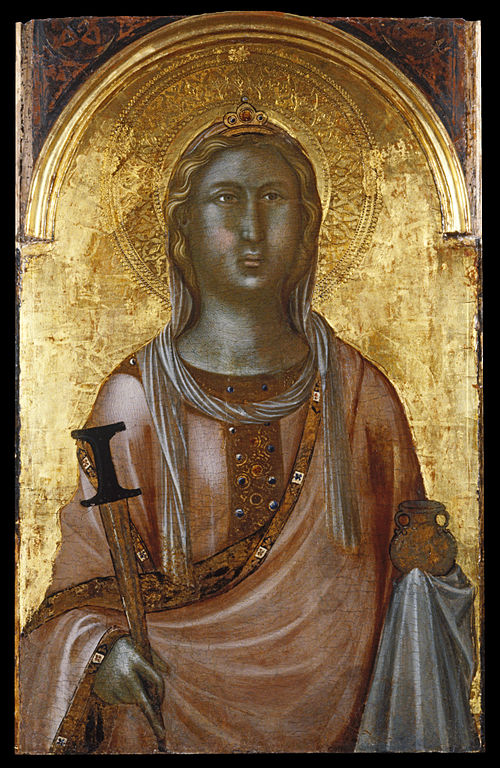 She was reportedly born from noble parents, but her father died when she was five. At a young age, Lucia consecrated her virginity to God, but her mother did not know of Lucia's vow. Eutychia, who had bleeding disorder, arranged Lucia's marriage to the son of a rich pagan family.
However, the mother and daughter went on a pilgrimage to Saint Agatha in Catania, who came to Lucia in a dream, promising healing for Eutychia and a glorious future for Lucia.
After her mother got cured, Lucia gave to the poor a good portion of her riches. This angered Lucia's betrothed, and so she was asked to defile her God, but she refused. She was later burned at the stake.
Another version tells of Lucia taking her eyes off to discourage a persistent pagan suitor who admired her eyes. This made the suitor so angry, he had her burned at the stake.
Life in Sasmuan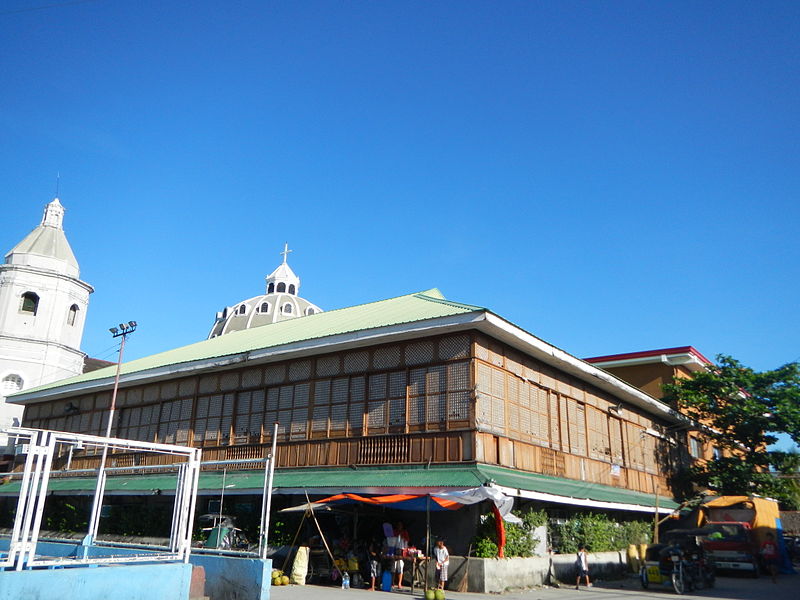 Sasmuan was previously called Sexmoan after the original Spanish spelling, but the suggestive name was changed as it connoted a negative idea about the place. It is a quiet coastal town, hence its market abounds in affordable fresh seafood and is strategically located near the docks to the left of the parish church. Sasmuan is likewise famous for its sweet delicacies such as Polvoron and Piñato (Caramelized Peanuts).
Prior to the Spanish colonization, the town already had a well-developed social system, and is in fact one of the oldest settlements in Pampanga. Around the 17th century, the Church of Santa Lucia was built with the help of the noble class, specifically that of a certain Jose Duque.