Looking for some awesome Christmas festivities near you? Don't look far. Head out to Cavite City!
Cavite City is a town about an hour away south of Metro Manila that is steep in history. Not only can you indulge in its colonial era charm but also in its annual Navidad Christmas festival. Hey, let's check out what's in store for Christmas 2019!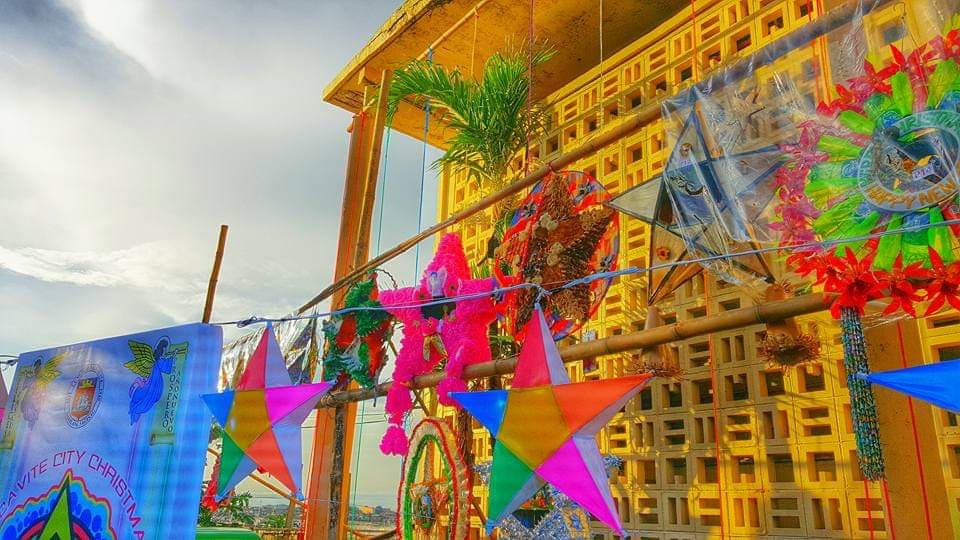 What is the Navidad Festival?
The Navidad festival is a Cavite City tradition that is celebrated around the second week of December every year. Christmas lights are set up from the area the locals call as "checkpoint" where the heroes arch is located and goes all the way to the City Hall.
During the Navidad Grand Parade, all the schools in Cavite City (all public elementary and high schools) participate. They display their entries for the Pasiklaban ng mga Bangenge, Parada ng mga Kuneho and Lantern Making Contest.
What is the Pasiklaban Ng Bangenge (Bangenge Festival)?
No Virginia, I'm sorry to say, it's NOT a festival to honor Bea Bangenge of Bubble Gang. 😉 😉 😉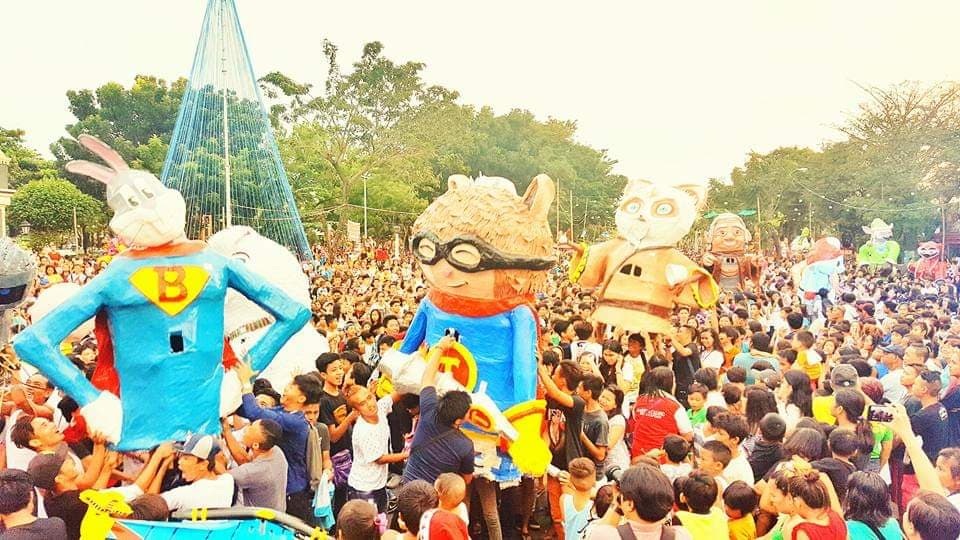 In the early 70's, some creative town folks came up with the idea of making paper-mâché of popular figures/characters (real and cartoon) as part of the annual Christmas caroling tradition. From then on, it has become a beloved part of local Christmas tradition enjoyed and celebrated by all residents.
To recognize and encourage the talents and innovative spirit of Caviteños, the Pasiklaban ng Bangenge was conceptualized. At the Pasiklaban ng Bangenge, there is the school category and an open category where people from the different barangays can enter and showcase their creativity and craftmanship.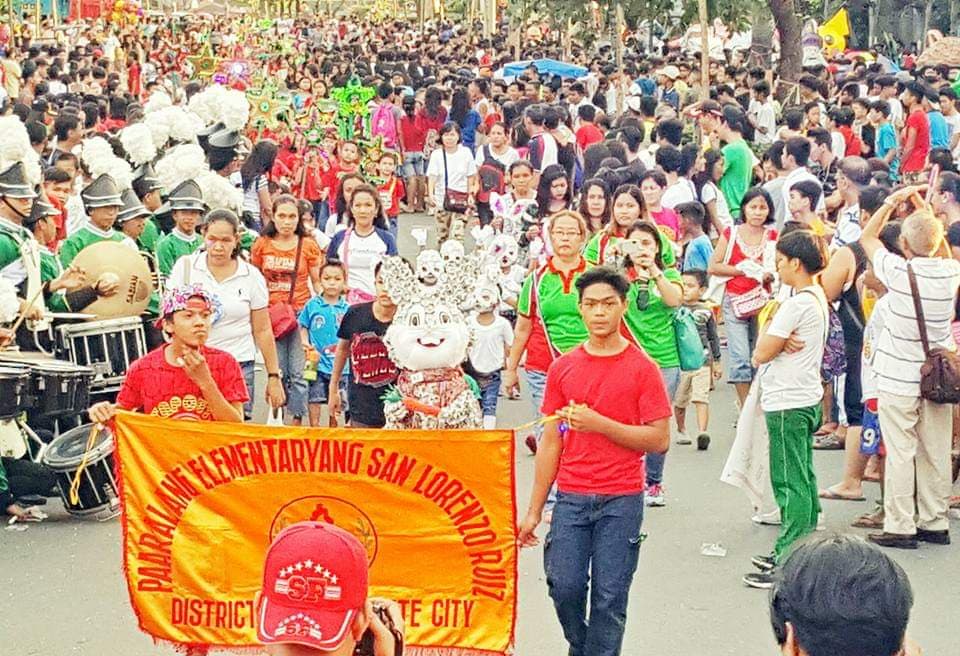 The highlight of the festivities is the grand parade of the Bangenges accompanied by adorable Kuneho (rabbit characters) and parols (Christmas lanterns).
What does "Bangenge" mean?
Bangenge is a street word used to refer to a person walking akwardly while drunk. The term Bangenge got used, as during the caroling, the kids who usually wear these paper-mâché would danced like they were drunk. 🙂 That's kinda funny, right? 🙂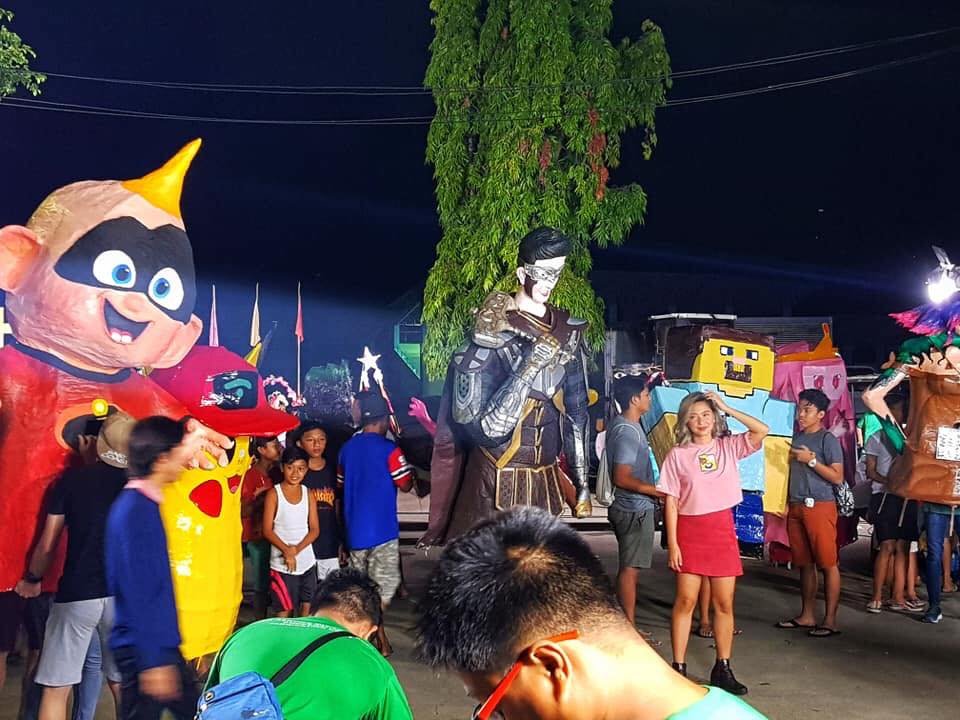 ---
Navidad Festival 2019 Schedule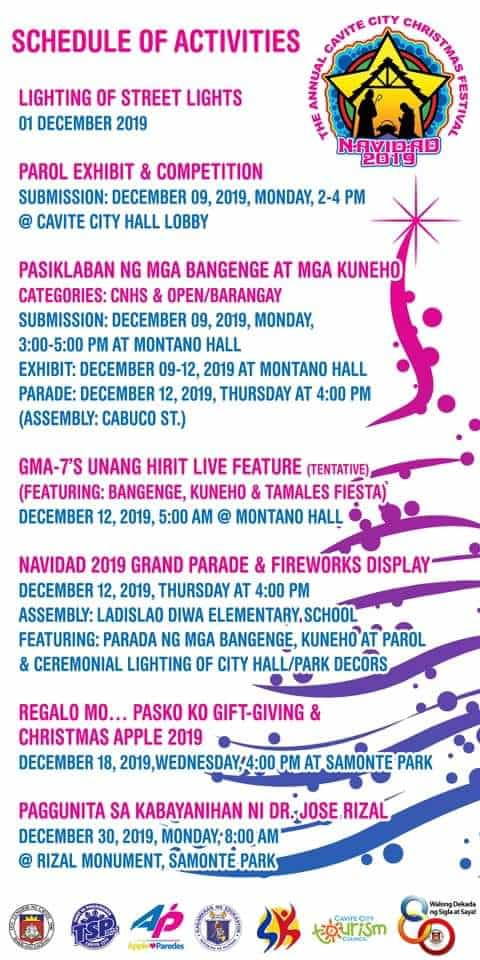 ---
Paanyaya sa lahat ni Konsi Daryl Solis para makisaya at makilahok sa darating na Navidad Grand Parade sa Dec 12 (Huwebes).
---
Note to BalikBayans visiting the Philippines this Christmas season
We highly recommend this festival for balikbayans to visit especially those with kids. Cavite City offers both historical places to visit and this fun Christmas festival. We're quite sure your kids will have a great time.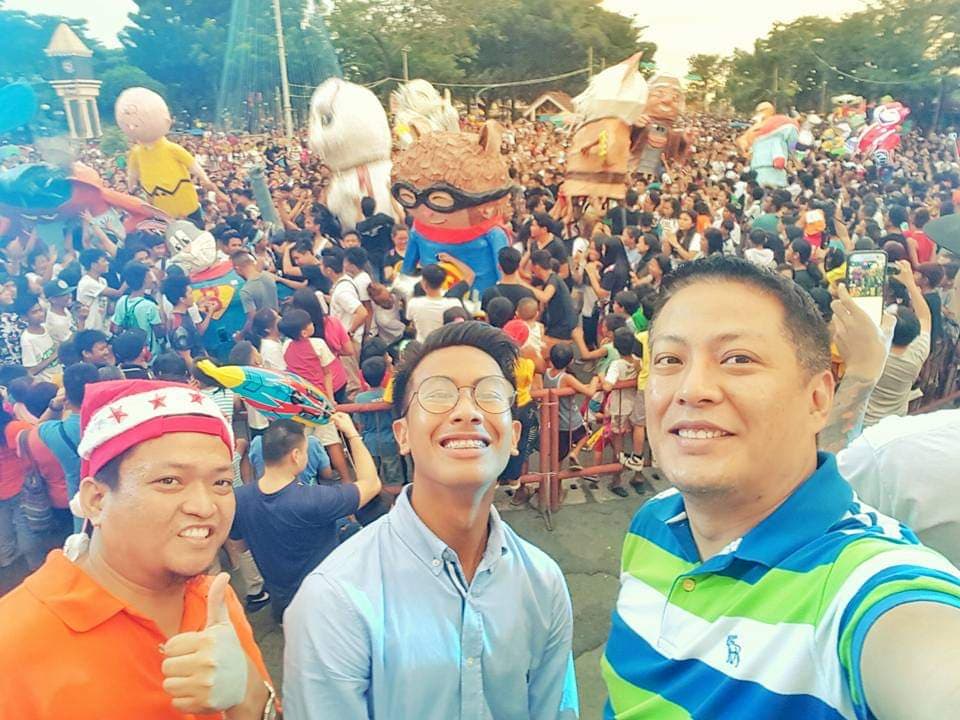 Note: Kudos to our friend, Councilor Ian Barron of Cavite City for the photos and materials for this article. Thank you! #turismocavitecity