A perfect leisure getaway at the City of Golden Friendship
Everything has beauty, according to Confucius, but not everyone sees it. Take into example the hidden gem that lies in the City of Cagayan de Oro. This nature paradise has timeless marvels you might not have discovered yet. But, these spectacles have already been considered by many as their regular weekend pit stop.
Deemed "spectacular" by most travelers and adventure trekkers, Cagayan de Oro, may very well be the happiest place in the country. The city is home to hospitable Filipinos, no wonder why it is sometimes called the "City of Golden Friendship." Its accessible location also makes it the "Gateway to Northern Mindanao."
Cagayan de Oro River Trekking
Whether it is a short vacation or a long weekend trip, the never-fading grandeur of Cagayan de Oro River gives you an experience like no other.
This ultimate adventure getaway is famed for its watersports activities. Its much talked-about whitewater rafting and river trekking make it the premier whitewater destination in the country.
Much has been said that the wild river helps you discover your inner strength and endurance. So, try it yourself. It is well worth the initial scare. It is really a fun character-building escapade!
Spelunking and Ziplining at Cagayan Caves
Can't get enough of the thrills? Then, visit the Macahambus Hill Cave and Gorge. A different kind of adventure is waiting for you at this place where the Battle of Macahambus Hill, the first Filipino victory against the Americans took place. Enjoy the amazing view from the 120-meter long Sky Bridge suspended 120 feet from the ground. Then, take the 120-meter breathtaking zipline.
More action-packed fun
Thinking that is all what Cagayan de Oro has to offer? No, not yet, the fun does not end there. Conquer your fears and dare the Jatico Adventures challenge. Not to be missed are the five-course zipline, ATV rides and hiking trails. More fun-filled activities await you at Mapawa Nature Park for its waterfalls, trekking, and rappelling.
Weekend at the beach
Sunbathe in the city's pristine white Opol beach with nice marine sanctuary. It is lapped by turquoise crystal-clear waters and kissed by the sun beaming with panoramic view. Take a walk on its long-stretch of white sand that brings a therapy for the wellness of mind, body, and spirit.
Cagayan Culture and Heritage
Cagayan de Oro is not all about thrill rides though. The place also has vibrant culture and heritage. Visit the Museo de Oro and Museum of Three Cultures to understand the local customs and traditions of the people of Northern Mindanao.
Then, drop by the Gardens of Malasag Eco-Tourism Village for its showcase of tribal houses set amidst nature trails. Spend your weekend right at the General MacArthur Marker to learn more about the role played by Cagayan de Oro in history and about US General MacArthur, one of the most important figures of World War II.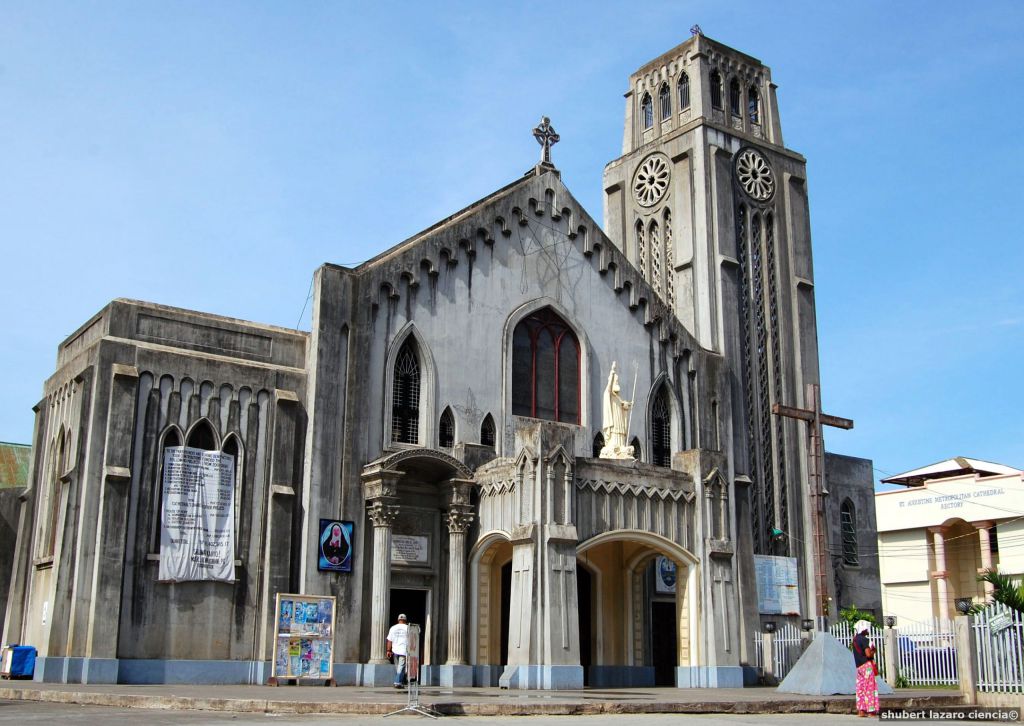 Be amazed by the centuries-old stained glass panels of the Gothic St. Augustine Metropolitan Cathedral. Also have a picnic at the tree-lined Gaston Park. Complete your weekend with a visit at the Divine Mercy Shrine, a Catholic pilgrimage site located in El Salvador, Misamis Oriental. It is where you can find a great statue of Jesus Christ and the Divine Mercy Church.
Getting around
By air: fly within the country on local airlines with direct flights to Cagayan de Oro. By sea: travel by boat through roll-on-roll-off (RORO) ships between Manila and the country's major ports. To and from smaller islands, take fast sea crafts and other ferry services. By land: travel by air-conditioned bus or Light Railway Transit (LRT) from Manila to nearly all major destinations in Mindanao. It's the fastest and most economical way to travel to the place.
A haven for the eco-tourist and the sports lover, Cagayan de Oro is truly a perfect weekend getaway for you and your family. If you've never been to this place before, then you've missed out on one of the best ways to enjoy life. See for yourself the hidden beauty of this piece of paradise.