In this day and age when everything seems to be out in the open, finding a place that is pristine and untouched really mean going on a very long and tiring trip. But not when you go to Pollilo Island, Quezon. Aboard a plane or helicopter, it will only take 45 minutes to get to the island. Flying on air to reach the Pollilo Island Group may seem a bit much, but it will be all worth it.
Why should Polillo Island be part of your bucket list?
Among the largest island of the Polillo Island Group, Polillio Island is known for its rugged terrains, with mountain ridges that run right through its center. Their peaks rise between 100 and 200 meters above sea level, with the highest peak, Mt Malulod, rising at 350 meters.
Biodiversity Conservation

The island is a favorite among hikers and mountaineers, and for good reason. It is, after all, a priority area for biodiversity conservation. Most of the island is untouched, making it an epitome of what pristine really means. As part of the Polillo Island Group, it is home to several tree species and 7 animal species that are unique only to the island. The Minsawa Game Refuge and Bird Sanctuary, is where threatened birds live and thrive.
Patnanungan, Jomalig, and Balesin Islands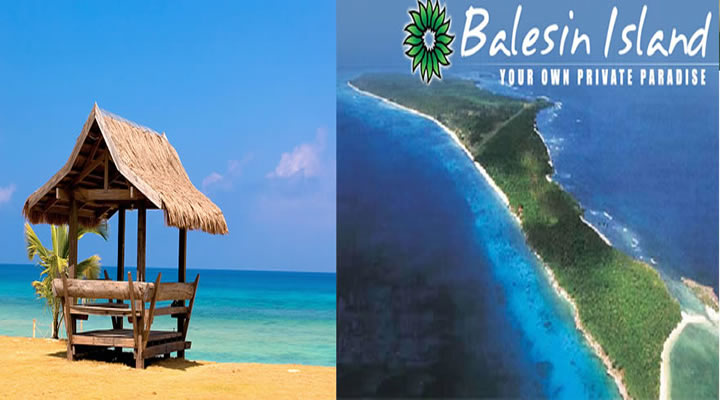 These 3 islands are every beach bum's dream paradise. Apart from white sands that stretch as far as the eye can see; it has 25,000-hectare coral reefs found in Polillo town alone. With a rich marine life to boot, these islands are the perfect venue for snorkeling and diving.
Bordeaus
For a taste of history, Bordeaus is the place to be. Just past Polillo town, it used to be called Vista, then Bordeaux, and then later changed to the name it is now known, which was given by the priest who said the first-ever mass in the barrio (municipality). In Bordeaus, traditional customs that have been practiced since pre-Spanish times are still observed to this day, making it an interesting place to visit during festivals.
These are just a preview of the many tourist attractions and destinations in Polillo Island. Because of the number of sights to visit, some of them remains unnamed and would probably be hard to remember if you do explore all of them during your vacation. The lure and allure of the island, however, will ensure you commit everything you see in memory.
How do you get in and around Polillo Island?
As already mentioned, you can get to the island by air. If you prefer the longer, yet enjoyable road trip, you must first get to Real Quezon, a route that is serviced by jeepneys (local public transportation) and buses. From there, you can take a ferry at the Ungos Pier at Real. Boat trips are available every day, with trips going to the island scheduled at 5 a.m, 7 a.m, and 10 a.m. Return trips, on the other hand, are scheduled at 5 a.m., and 1 p.m.
Any accommodation available on the island?
Despite being a conservation area, Polillo Island is not without lodging options for tourists. You can stay at the Seahorse Hotel and the Herrera Plaza Lodging House. Both establishments differ greatly in price, with the difference determined by the facilities provided. Know that accommodation may only offer basic amenities, so don't expect too much. Then again, if you're visiting for the experience, where you stay would hardly matter.
In Polillo Island, communing with nature takes on a whole level – figuratively and literally. So, if you want to experience the magic that Mother Nature weaves in one beautiful island, visit Polillo Island in Quezon, Philippines.