Pronounced as dah-win. This quiet Negros Oriental town about 20 minutes away from the provincial capital city of Dumaguete is a mecca for scuba diving enthusiasts. But, more than scuba diving, the town and its surrounding environ have a lot more to offer making a trip to Dauin all the more worthwhile.
Top Attractions in and around Dauin
1. Scuba Diving and Snorkeling
Dive sites and marine reserves litter the coast of Dauin. Many resorts along its coastline lead dive expeditions or rent gears for snorkeling. Dive into the corals of the Dauin Marine Sanctuary and be up close and swim with schools of brightly colored fishes (think Nemo and Dory 🙂 ).
Apo island, located just a few kilometers off the coast and is quite famous among scuba diving enthusiasts because of its marine sanctuary. Here, divers can swim among whale shark and different species of clownfish.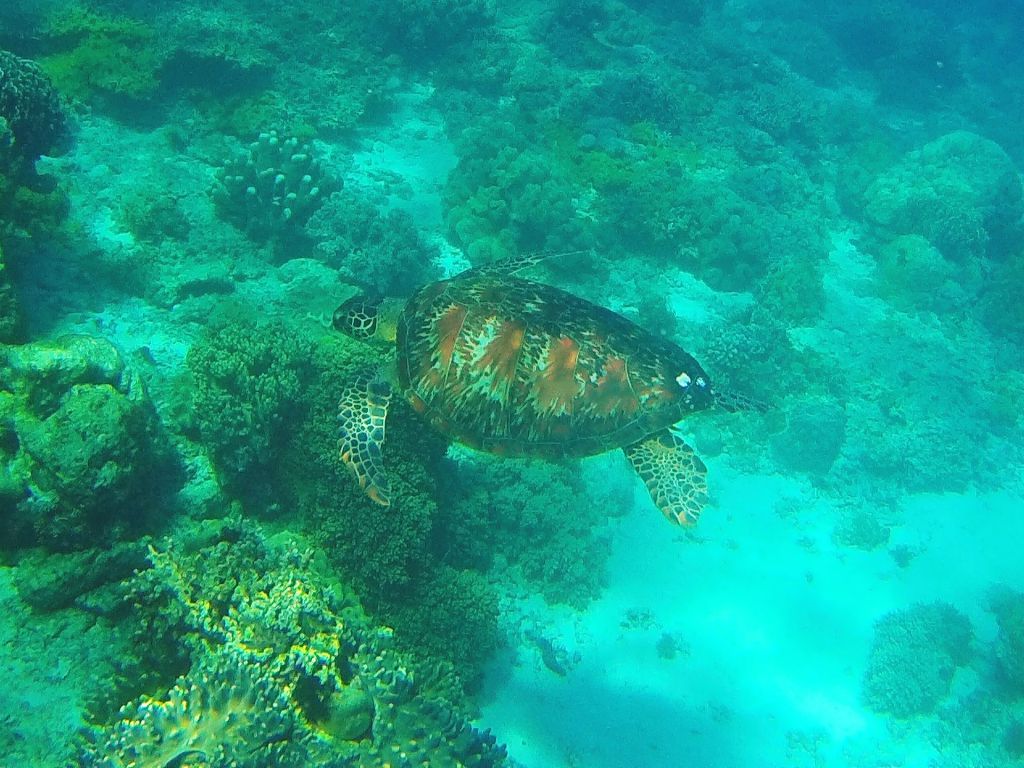 2. Hot Springs
Hot springs are natural spring of water typically heated by underground volcanic activity. Soak in the pools of Baslay or Red Rock Hot Spring.
3. Mount Talinis
Located in neighboring Valencia. Mount Talinis (aka Mt. Cuernos de Negros or Horns of Negros) is popular for its hiking trails, lakes and deep forests. Make sure to bring enough water and jacket if you are going here.
4. San Nicolas Church
Saint Nicolas of Tolentino Parish Church is a Roman Catholic church and the oldest church in Negros Oriental. Founded by Agustinian Recollects, it was first established in 1796 and remodeled in 1874 to make it more spacious.
5. Casaroro Falls
Located in neighboring Valencia. This scenic waterfall is quite popular especially among the adventurous. It can take an hour to reach it with big stones and strong current to cross. Spectacular view awaits those who can get there.
6. Malmag Falls & Cavelike Rock Formations
Not so easy to find. Malmag is a smaller but is a 3-level waterfall surrounded by cavelike rock formations. Water is warm and quite good for swimming. If you're looking for a place not so crowded then you will like this place a lot.
7. Twin Lakes of Sibulan (Lake Balinsasayao and Lake Danao)
Located in neighboring Sibulan, the lakes provide a majestic view and a peaceful escape for those looking for serenity to relax their minds. Its surrounding greenery and calm waters provides the best place to soak into the natural beauty of Negros Oriental.
How to get to Dauin?
!!!IMPT: June 2020 – There is travel restrictions right now due to COVID-19 pandemic. Before travelling, be sure to check with transportation and accommodation providers as some have suspended their service and are currently close.
From Manila: Fly to Dumaguete via Philippine Airline (PAL) or Cebu Pacific. You can also get there via 2GO ferry.
From Dumaguete to Dauin, you can ride a jeepney or take a bus going to Bayawan.
Places to Stay and Beach Resorts in Dauin (and neighboring towns)
Atmosphere Resorts & Spa
Atlantis Dive Resorts Dumaguete
Fish Unlimited Beach & Dive Resort
Azure Dive Resort
Salaya Beach Houses
Mike's Dauin Dive Resort
Sea Dream Resorts
Liquid Dumaguete
Ceazar's Place
Sierra Resort
Bravo Resorts – Munting Paraiso
El Dorado Beach Resort
Mahogany Upland Resort
Villa Del Mare
Villa in Blue
Pura Vida Beach & Dive Resort
Aqua-Landia
Places to Eat
Finbar
Dauin Dive Cafe
Beth's Kitchen
Deco Bar
Our Take
There's a lot that Dauin can offer to the tourists looking for a place to relax and unwind. Being not as popular as the other tourist attractions of the Philippines, it offers a more peaceful and less tourist-y vibe.
We advise staying for a week to explore all of Dauin's natural beauty and that of its surrounding towns of Bacong, Valencia and Zamboanguita.
** thanks to Cristian Bortes for our cover photo
---
Been there? We'd like to hear from you. Share your experience to us and our readers by commenting below.