Are you looking for a holiday destination that promotes the ultimate bathing experience? In the Philippines, it's possible to find such a place, at an affordable cost. In Eastern Visayas, there lies an island called Biliran. With different bodies of water surrounding its borders, the province is blessed with beautiful white sand beaches. However, these aren't the only attractions on this part of Pinas. Travel inland and you'll find gushing waterfalls and a cluster of therapeutic hot springs. Let's take a closer look at the natural wonders and scenic sites this destination has to offer.
ETYMOLOGY
The name Biliran is said to have been derived from borobiliran. This was a type of native grass that grew abundantly on the island's plains before the Spanish period. The passing of centuries may have led to the province's development. But there are still plenty of remnants of its lush and green past.
OF BEACHES, SPRINGS AND WATERFALLS
As mentioned earlier, Biliran is a haven for bathers. Tourists who want to dive into deep sea waters or frolic in shallow inland pools would find something to suit their fancies here. If you're planning to visit, use the list provided below as a reference:
Beaches and Resorts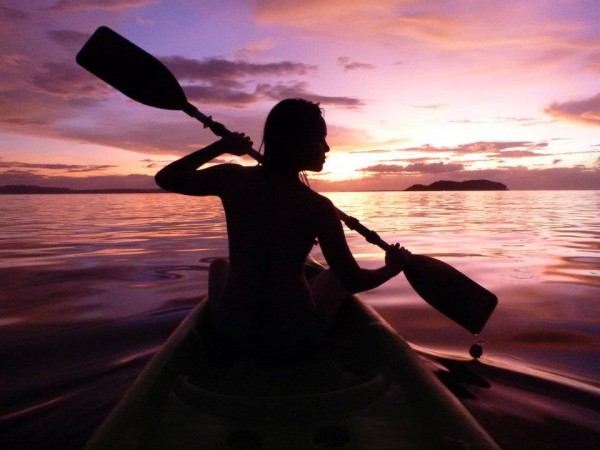 This seaside escape is a half hour journey from capital city of Naval. It features a white sandy beach with great views of Dalutan and Kapiñahan islands.
A 15-minute ride from the province's capital will take you to this popular picnic and swimming spot. The pristine white beach is punctuated by mangrove and nipa palms. The foliage adds shade and beauty to the place.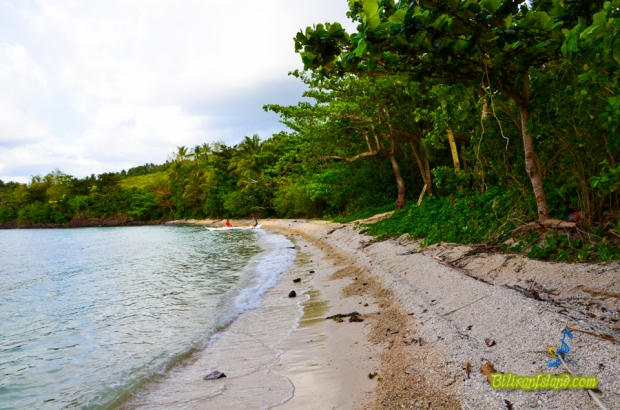 This is a sunny spot that can be reached by a motor boat via the town of Kawayan. Ideal for diving, the nearby batcave of Tingkasan Island is one of Cogon Beach's attractions.
Waterfalls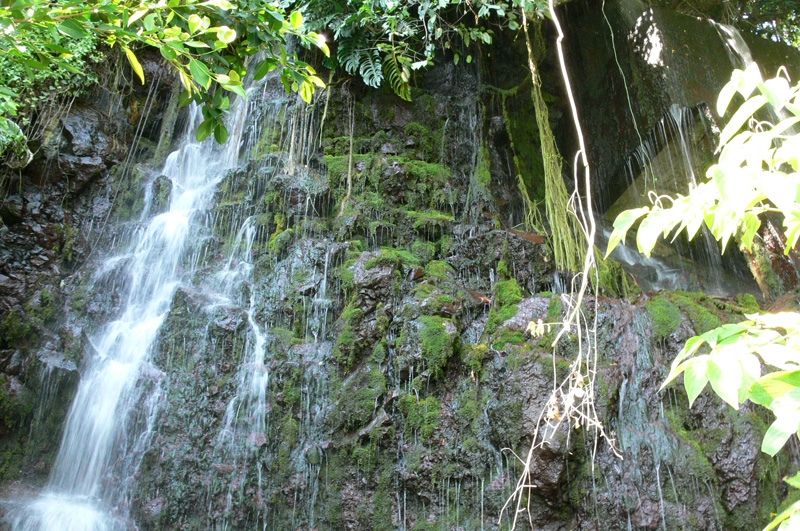 This natural wonder has clear waters. It is said to be a wonderful elixir with healing properties. Adventure aficionados can get to this place via a 20-minute boat ride from the town of Caibiran.
Take a two-mile hike from Barangay Caucab in Almeria and you'll find yourself at waterfalls that are 30 feet tall. Nestled amidst a tropical forest, you'll be able to hear birds chirping and see monkeys climbing up and down trees. Its waters are ideal for bathing.
The island (where the Bagongbong Falls is located) also has other attractions such as coral gardens teeming with marine life and the ruins of a pre-Spanish era watchtower.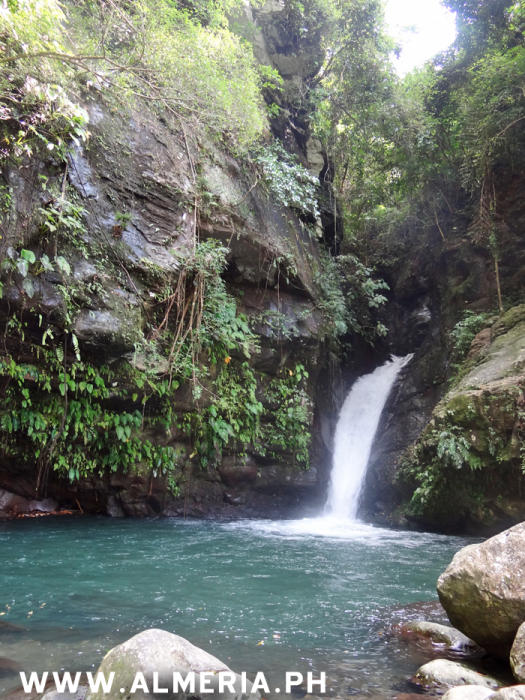 Still in Almeria, there lies another haven for bathers. Pondol Falls is a 20-minute hike from Barangay Iyusan and is known for its cool and soothing waters.
Hot Springs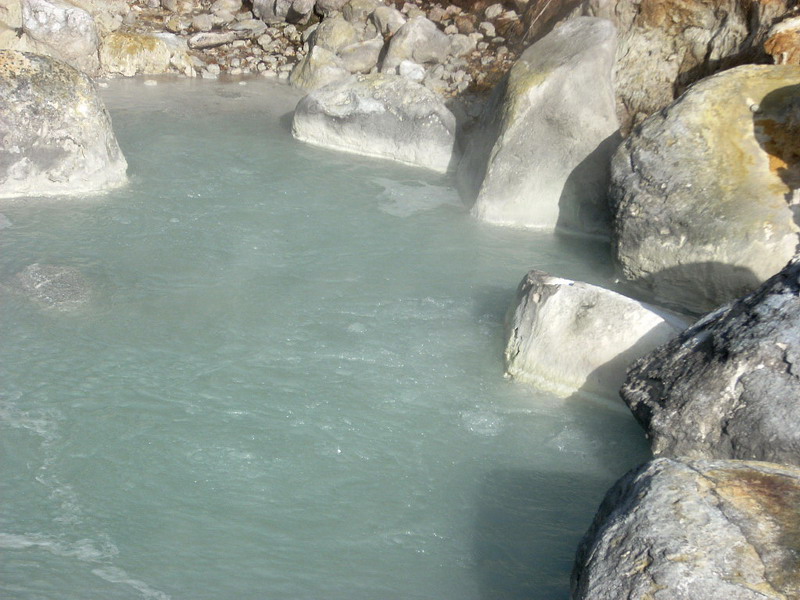 A two-hour hike from the Cross-Country Road in Naval leads to this geothermal wonder. It has steaming waters with sulfuric deposits.
This hot spring in San Vicenta, Caibiran has concrete seats where bathers can enjoy the warm water, known for its medicinal sulfur content. It provides a wonderful place to relieve those tired and aching muscles.
GETTING THERE
If you're travelling from Cebu, there are shuttle ferries that journey direct to naval. Tourist and cabin accommodations are available on this form of conveyance. When coming from Tacloban City, there are air conditioned shuttle buses and vans that travel from here to Naval.
The most budget-friendly hotels in the capital have rooms at 200php for an overnight stay. A hundred peso meal leaves you more than full. Finally, the entrance fees to bathing hot spots mentioned are below 50php. With these rates, you'll definitely be in for some splashing good time in Biliran.