The Philippines is known to have gorgeous beaches, beautiful sunsets, and warm and friendly locals. In fact, people from around the world visit the country all year round, with majority of them coming here during the summer. While some of them enjoy touring the nation's historical landmarks, there are those who prefer spending their entire holiday on beaches, particularly in the northern and central regions. However, there are areas in the south that also boasts of white sands and crystal waters. One of them is Quezon Beach in Patikul, Sulu.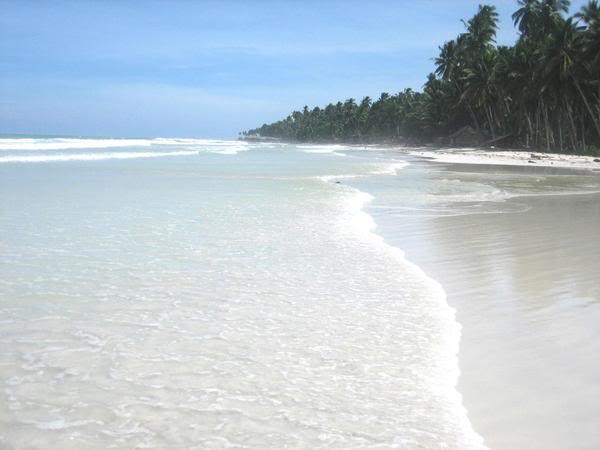 Approximately 12 kilometres from the town of Jolo, Quezon Beach is a paradise on its own. It exudes a unique ambience, which most tourists describe as surprisingly stunning and peaceful. With its turquoise water and powdery white sand, it is a great destination for people who love the beach yet despise the usual party scene.
Getting There
From Zamboanga, it is just a 30-minute travel via plane. You can also take the boat if you prefer. Ferries leave the port of Zamboanga every evening and gets there at dawn. Small jeepneys will then take you to your destination from Patikul, although it is best to hire a private vehicle for ease and convenience.
Along the way, you can see military checkpoints and camps as well as fishing communities. Unlike other beaches in the Philippines, Quezon Beach can be visited only if you have security escorts due to political and cultural issues in the area. But it is not as complicated as it sounds, just as long as you follow the protocol set on the place. It is much safer to have escorts while you explore the beach, anyway.
Moreover, it is advisable to make arrangements with a local or someone who speaks Tausug, the local dialect, for your transportation and itinerary arrangements. This will help you interact with the people easily in getting around the area.
Accommodation
There are a few options on where to stay here, and the safest is Peacekeeper's Inn since it is located inside the Police Camp. Cabin rooms are also available in some places, which can accommodate a few people and have reasonable rates.
For security reasons, camping is not allowed, although, there are no signs everywhere that say so. Perhaps it is; perhaps it isn't. But it is always important to take precautionary measures, especially if conflicts are still apparent in a place.
Things to Do
Aside from swimming and beach bumming, you can also check out and explore the island. Most tourists claim that Quezon Beach is an unspoilt beauty, with its clear waters, wide beach front, and fine white sand. The small houses and coconut trees complete its tropical feel.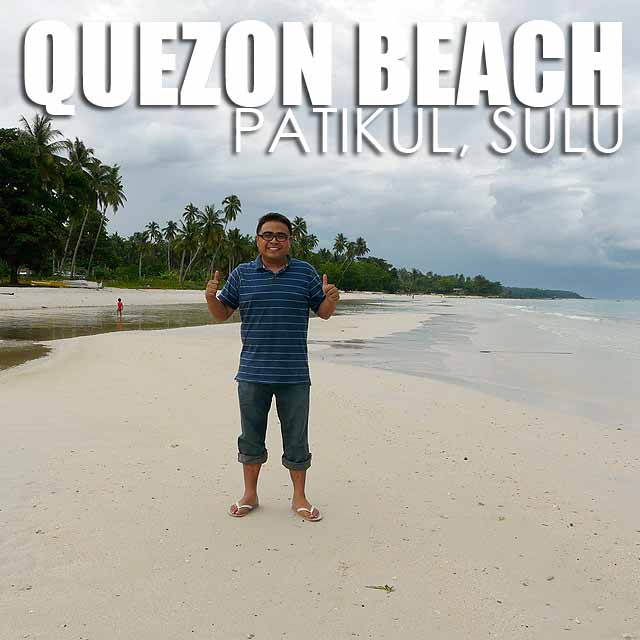 Quezon Beach may not be as well-developed as the other beaches in the country like Boracay today, but it has all the makings of a world-class destination that will be visited by tourists in the future. On the other note, political issues need to be settled first so it will be safer and more secure for everyone. We know that this cannot be accomplished overnight, yet when the time comes, it is certain that Quezon Beach will contribute much to the tourism sector in the Philippines. And when this happens, economy in Jolo will also rise.