Did you know that soaking in a hot spring bath gives you the same benefits you get from exercise? Yes, a hot bath can burn fats, improve your skin, and boost your blood circulation. The water in hot springs contain various minerals, including bicarbonate, calcium and sodium,  which assist in opening your peripheral blood vessels, address mild atherosclerosis and hypertension, as well as improve circulation to your extremities. It also contains some amount of chlorides, which is beneficial for central nervous system problems, arthritis and post-traumatic disorders. So, if you want to have your bath hot, check out these wonderful hot springs located just in the backyard of Cebu.
Guadalupe Mabugnao Mainit Hot Spring National Park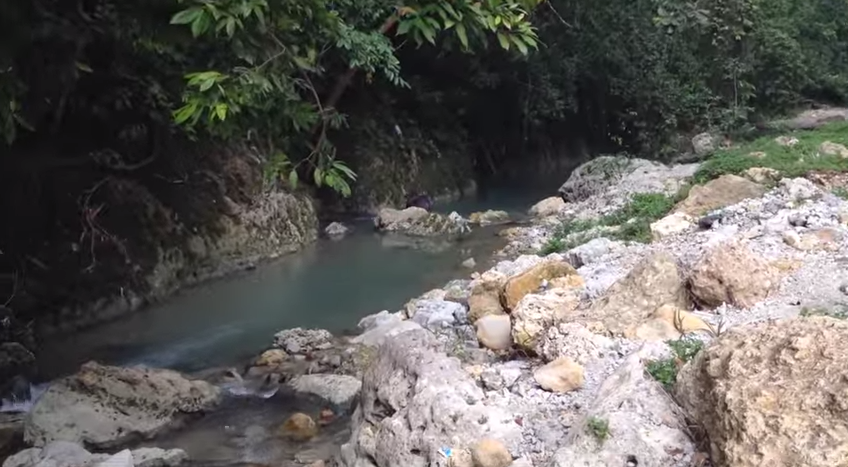 Location: Barangay Guadalupe, Carcar, Cebu
Some 50 kilometers away from the provincial capital of Cebu City is the protected park, which occupies an important watershed forest in the central Mantalongon mountain range. Cottages and pools have been developed for the hundreds of visitors who visit the park every year mainly for its natural hot springs. The park also features a life-size statue of Cebu's patron saint Sr Sto. Nino, as well as other saints, making it a perfect place for spiritual reflection and meditation. Nature lovers and adventure seekers though will enjoy the park the most as it also features a hill trail that leads to a number of caves, including Cave Moymoy and Cave Lorett.
Esoy Hot Spring
Location: Duyan, Catmon Cebu City
If you are looking for a secluded getaway where you can be one with nature while dipping in the relaxing and warm water of a hot spring, Esoy is the place to go. The hot spring is located in the mountains of Catmon, a good 35-minute ride from the main road. The view here is simply breathtaking, perfect for those who just want to get their mind off from work or anything troubling. Cottages are available for free, but visitors must pay 350 pesos for entrance. This is applicable to locals and foreigners alike (yes, no discount even for locals). The place is frequented by Japanese, Koreans and other nationalities who are looking for a warm, refreshing dip.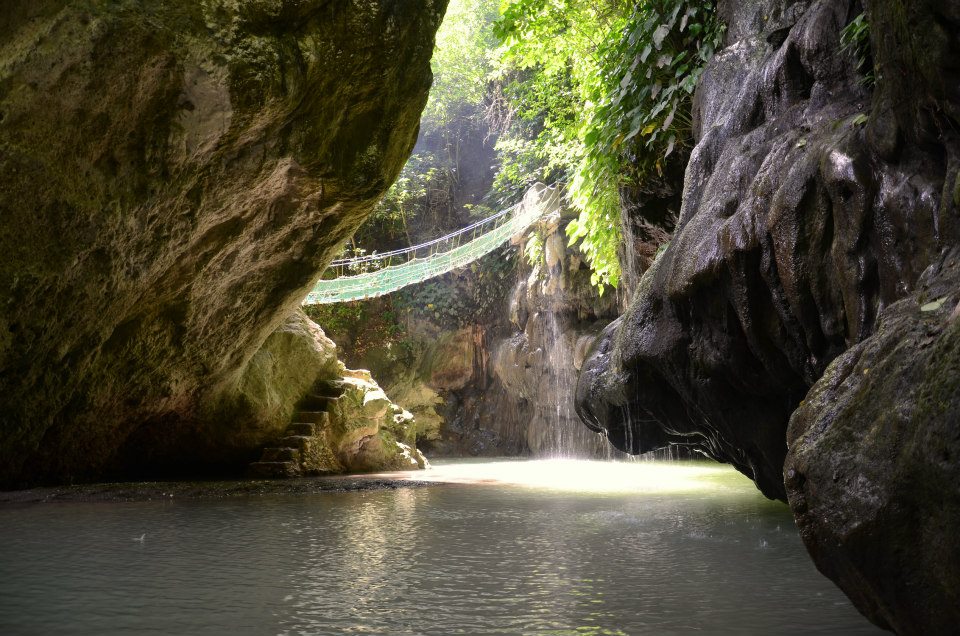 Mogambo Springs
Location: Plantation Bay, Marigondon, Mactan Island, Cebu
Now, for those who don't have a time to leave the city to enjoy a hot spring bath, Plantation Bay's Mogambo Springs offers you that luxury. The spa features man-made hot springs located in a setting charmingly designed to resemble an 18th-century Tokugawa Japanese village complete with its own thundering waterfalls and creeks, and fog-like mist for effect. So, you don't have to travel far to enjoy a relaxing hot spring bath and smooth away your stress, aches, pains and worries. The spa also features cascading massage waterfalls, needle shower nook, Thallasic pool, dry sauna and steam. So, how about that for complete relaxation?
Cebu is popular for its white sand beaches, so you are probably surprised that there are even hot springs in the province. We either. Check out these places on your next break and share your experience with us!