Mindanao is an expansive island in southern Philippines. It's so vast, you can practically do a bunch of travelling and adventure-seeking there – from mountain climbing and surfing to white water rafting and island hopping.
And although Mindanao raises a red flag for some tourists, it actually is a great traveling destination for the not-so-faint-hearted and thrill-seekers.
Apart from vast pineapple plantations, tall mountains, unchartered caves, and massive rivers and majestic waterfalls, Mindanao is also home to some of the best cold springs in the country.
Timoga Spring
Timoga Springs are located in Timoga-Baru-un, Iligan City. It features free flowing swimming pools with icy-cool waters sourced directly from Timoga Springs, which in turn come from Lake Lanao's volcanic waters. Because the pools of Timoga have fresh, mineral-rich waters, they are said to have therapeutic and healing properties.
Timoga Springs is a collection of individual cold spring resorts in Iligan. There are at least seven resorts on operation, and most of them are along the highway and highly visible. One of the more popular resort in the area is the Dela Mar Resort famous for its Olympic size pool and 16-feet diving pool.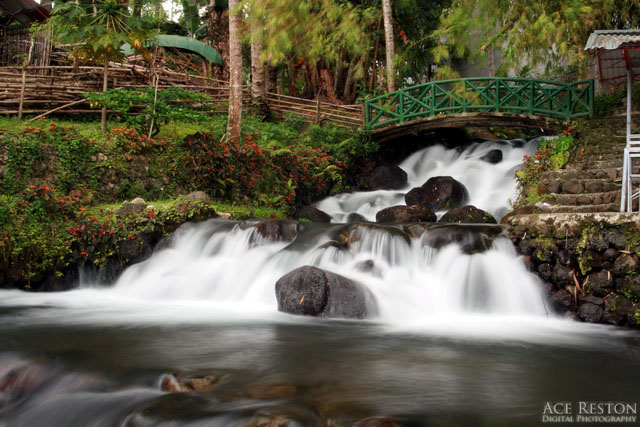 Trivia:
Safeguarding Lake Lanao is important in keeping the waters of Timoga Springs pure and pristine. It is the largest freshwater lake in the Philippines, and its mineral-rich waters are currently exported to water-scarce countries like India, China and Middle Eastern countries through Lanao Halal Waters, a cooperative project with the locals of the Islamic City of Marawi (Lake Lanao) and Iligan (Timoga Springs). Lanao Halal Waters fund the Hajj Fund, which sends Filipino Muslims to Mecca on a pilgrimage and offer financial support to the Islamic City of Marawi.
Sto. Niño Cold Spring
The Sto. Niño Cold Spring is one of the famous tourist destinations in the beautiful island province of Camiguin. It is specifically located in Catarman and features two pools – one for adults and another for kids.
A guided tour to Camiguin Island will surely have this cold spring as one of its stopovers. The pool waters contain tiny fishes that willingly nibble dead skin tissues off of swimmers.
Guests are afforded with day cottages and are free to use the cooking facilities in the area. They may also buy locally made food, which are available right outside the resort.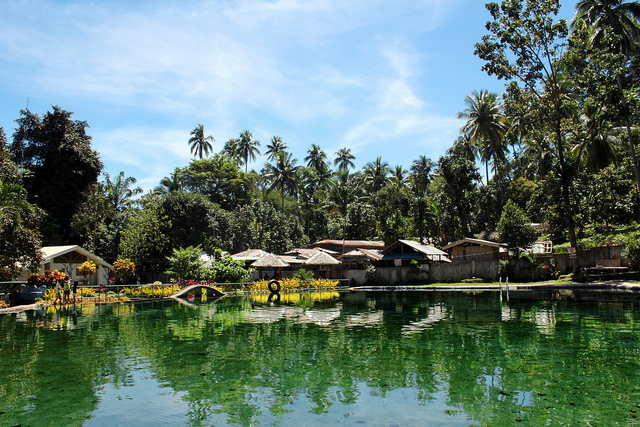 Bagong Silang Cold Spring
Bagong Silang Cold Spring is located in Maragusan, Compostela Valley. In addition to its cool and clean waters, the place is a natural wonder in itself being home to wild orchids, wild pigs, wild cats, tarsier and wild deer.
Aguacan Cold Spring
Also located in Maragusan, the Aguacan Cold Spring is another remote yet worthwhile venue to have a quick, nourishing dip when the body is tired and the weather is hot.
The resort in the area features an Olympic size pool surrounded with lush gardens with ample opportunities for camping and hiking. It also has a function hall enough to house at least 100 people, and offers picnic cottages for day use, as well as rooms for overnight stay.
The Aguacan Cold Spring Resort also has an in-house restaurant, souvenir shop, billiard hall, tennis table, and volleyball court for sports enthusiasts.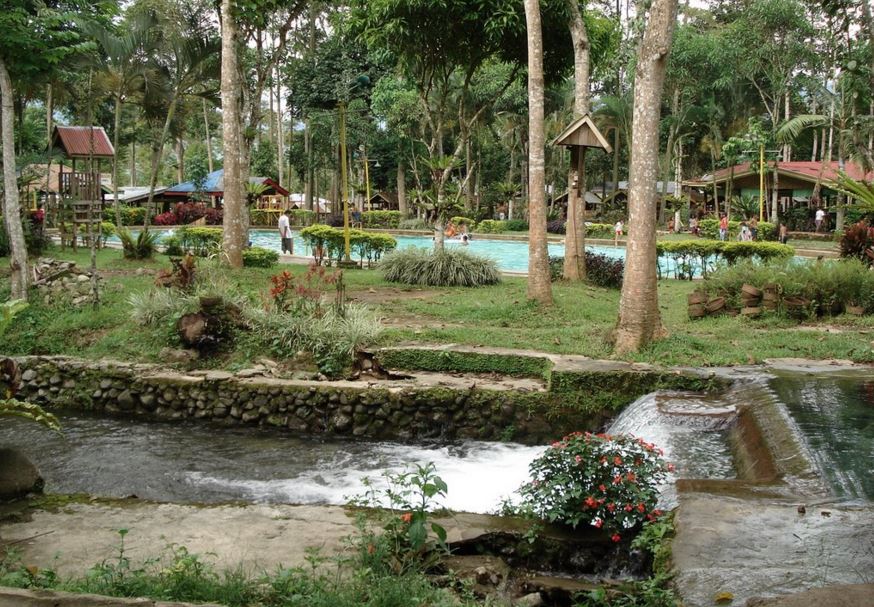 Bogac Cold Spring
Bogac Cold Spring is found in Barobo, Surigao del Sur. It boasts of clean, clear and cold waters well-preserved over the years and has been a significant part of the lives of the Barobohanons. Legend say that fishermen traversed the Barobo River until they discovered the cold spring and other bodies of water in Bogac and decided to settle there with the spring as their main source of potable water.
Protection of Bogac (from the Visayan word "bogwak" or flow) is critical for the Barobohanons for this is their most important source of fresh water after the destruction of the Macopa River in the 1990s.
With tourism an integral source of income for the locals, everyone needs to do their part in protecting Bogac and other sites for the sake of the next generation and to sustain the local tourism industry.
As they say, nowhere on Earth is safer. When your wanderlust beckons, you either succumb to it or ignore it. You just might find a soft spot for Mindanao when you visit any one of these cold springs.