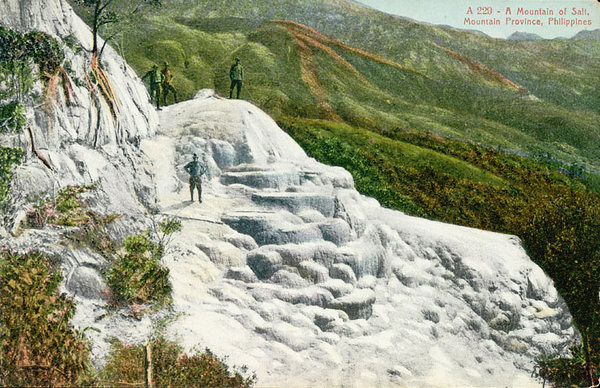 How to blast big time on your next vacation? Book a trip to Nueva Vizcaya!
Indeed, there are so many things to see and do when visiting this vibrant province of the Philippines that is often referred to as the gateway to Cagayan Valley Region in Luzon.
Whether it is just for a weekend getaway, a romantic honeymoon, a family vacation or solely to take advantage of the recreational advantages — the choices are endless. One of the most popular options includes a holiday at the salt spring.
Unforgotten piece of paradise
Nueva Vizcaya is located on the foothills of the majestic Banaue Rice Terraces. Near Bambang town, a mountain of travertine was formed by a powerful spring. The pressure of the Pacific Ocean pumps out salt through this spring that was once called the Salinas Salt Spring. It was named after its nearby village, Barangay Salinas.
Unfortunately since the earthquake hit the province in 1990, the spring has changed its course and the white mountain has turned into a dirty grey hill covered with inscriptions. The tectonic forces have probably tightened some fissures and water found other ways.
Good thing there have been found two more springs with active travertine formation processes in the nearby Macalong barangay, Bambang.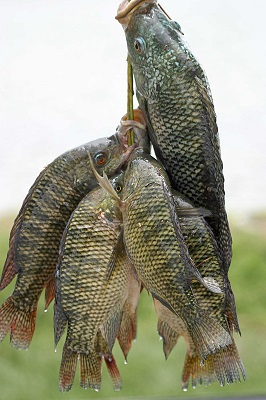 In 2004, locals found out that water was flowing again from the base of former springs. They were then overwhelmed with the cultivation of tilapias – species of fish diversifying the daily meals of Filipinos.
Consequently, local enthusiasts tried their luck in artificial fishponds with spring water, which turned out to be successful.
New emerging natural wonder
After the death of Salinas Salt Spring during the earthquake in 1990, a new spring emerged and named as Manamtam Salt Spring. This natural wonder consisting of hills made entirely of petrified white salt is now considered a favorite vacation haven among locals and tourists alike.
Heading to this must-visit wonder of nature is like you're being catapulted down the rabbit hole into a world of fascination. It is where you can pamper yourself undisturbed. Where you can enjoy life's pleasures. And the relaxation you need is all in one place. Welcome to your wonderful escape from the hustle and bustle of city life. Behold the beauty of this piece of paradise.
How to get there?
Planning your trip to Nueva Vizcaya may need you to get in an air-conditioned bus (Victory Liner, Baliwag Transit, and Florida Bus) bound for Tugeugarao in Cagayan province.
To visit the spring, you need to hire a jeepney from the town proper of Bayombong. You can find direction signs leading to the spring.
Buses and Public Utility Jeepneys ply the routes around the province. You can also find numerous tricycles in every town. Van or car rental services are available with rates depending on the type of vehicle used and the distance traveled.
Finding a place to stay in the province is just like other places in the country. Most of them are located in the main highway.
So, what's the best way to make your next vacation a hit? Visit Manamtam Salt Spring, formerly known as Salinas Salt Spring in Nueva Vizcaya, and build memories with your family and friends. But, before getting too much excited, don't forget your camera if you don't want to spoil your entire trip!