If you ever wanted to escape the hustle and bustle of the city or just take a break from all the stress that you're feeling, one of the most perfect destinations you should head to is Palaui Island in Cagayan Valley. Yes, it may be remote but it boasts of being the location where the 27th season of the hit television series "Survivor" was filmed. Not only that, CNN also included the island in its list of "World's 100 Best Beaches" at number 10 in May 2013. In that list, CNN praised the island for its "raw beauty."
Now, given that there aren't any guesthouses that you can stay in, the best option for you would be camping on the beach. Consider it a chance to really get to be at one with nature. If you're going to the island with a couple of companions, the serenity of the place allows you to really get to know each other and have great conversations. Not only that, given that there is little else to do, being on the island allows you to really bond.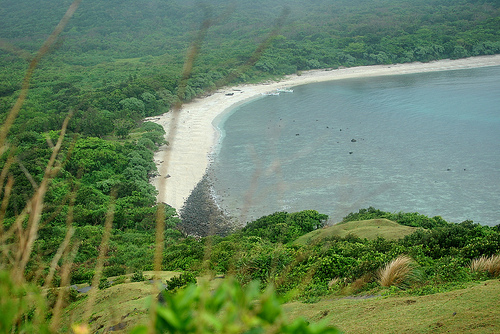 Getting to Palaui Island
From Manila, by land

Take a bus bound for Sta. Ana, Cagayan. Travel time is about 15 hours.
The bus will stop at the Sta. Ana market. From there, take a tricycle to the San Vicente port.
Head to the visitor's center to register and rent a boat.
Alternative travel route, by land
Take a bus bound for Tuguegarao. This trip usually takes around 10-12 hours.
Transfer to a passenger van or bus bound for Sta. Ana. This takes around 3-4 hours.
By air
Take a plane bound for Tuguegarao City.
Take a van or bus headed to Sta. Ana.
Camping Tips
As a result of a local government resolution, you can only camp in Punta Verde.
You can buy necessities (water, toiletries, etc) you need at the Sta. Ana Market.
Try to arrive as early as possible so you can set up camp and still enjoy other activities while the sun is still up.
Bring a garbage bag. Palaui is a National Marine Sanctuary so you have to do your part in preserving it by not leaving your trash behind.
Bring extra water. When your bus stops at the Sta. Ana market, make sure to purchase bottled water or go for the large one to keep you hydrated throughout your stay. Another alternative will be to head to the freshwater spring, which you can ask the locals for directions.
Bring extra food. Since your activities on the island will be calorie burning, make sure you have enough food to replenish your lost energy. You can also bring along chips so you have snacks to munch on as the night progresses. If you plan on cooking your own food, make sure to bring a butane gas stove and other cooking equipment.
Bring a flashlight and extra batteries. This would help you navigate through the darkness. If you do plan on doing some night adventures, it's advisable to go in groups for safety reasons. Better yet, don't go too far, again, for safety purposes.
Ask permission before you start a bonfire as some may not allow you to do so.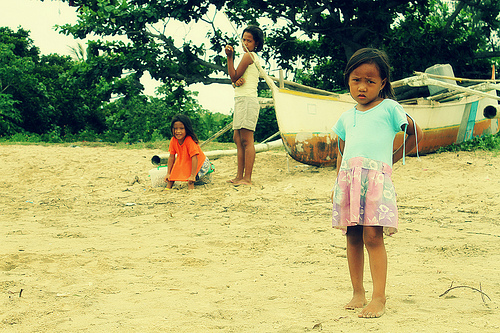 Other Interesting Activities
Other than camping, here are other activities you can enjoy on the island and other nearby areas:
Trekking to Cape Engaño – Make sure to get a guide when you go on this trek. Other than seeing lots of animals, the highlight of the trip is reaching the Cape Engaño lighthouse. Don't forget to snap photos of the wonderful views from the lighthouse. You can also stop by a waterfall.
Snorkeling – Since the island is a marine sanctuary, rest assured there are lots of marine life you could witness. You can borrow equipment from guides or choose to bring your own. If you have an underwater camera, all the better as you can snap photos of creatures under the sea.
Chill and relax at the Anguib beach in Santa Ana.
Bottom Line
So, if you are the type who enjoys the peaceful life, nothing says peace more than Palaui Island in Cagayan Valley.