Cagayan Valley is among the places in the Philippines that are rich in natural attractions, with its tourism driven mainly by adventures and eco-tours. Although there are other attractions in the area, such as museums and historical landmarks, nature has the strongest pull for any tourist that visits this travel destination.
Among the most popular and scenic natural wonders is the Pinacanauan River, one of Cagayan River's largest tributaries. It not only provides a venue for great adventures, such as kayaking and whitewater rafting, but also life to its agricultural industry and people. The river drains into the agricultural plains, providing a source of water for irrigation and other uses.
Pinacanauan River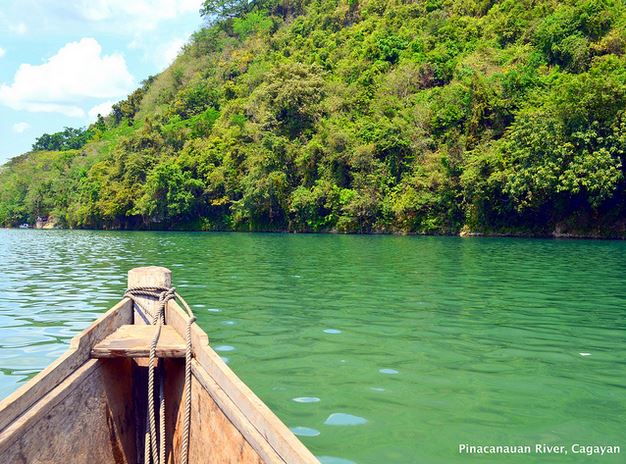 The river runs through the Callao Caves National Park, another major tourist attraction in the Cagayan Valley. This means visiting the Pinacanauan River gives you an opportunity to see more in one vacation. And because it is also surrounded by mountains, you will be able to engage in a wide range of activities during your visit – hiking, climbing, kayaking, boating, whitewater rafting and spelunking.
Pinacanauan River is a favorite travel destination because of its offer of moderate to medium-quick rapid. Its class I and class II rapids, dictate the kind of activity you can do in a particular area. For instance, you can go whitewater rafting where the rapids provide the kind of rough and tough challenge that makes the activity exciting and exhilarating.
How to Get There
The Pinacanauan River is in Peñablanca, a municipality in Cagayan Valley. To reach the area, you first need to get to the provincial capital, Tuguegarao City.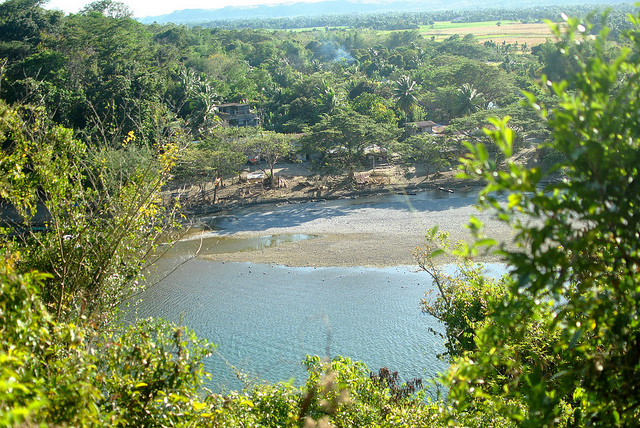 From Manila
There are buses that service the Manila-Tuguegarao route on a daily basis. The trip would usually take around 12 hours, so be ready for what could be a numbing and tiring bus ride. It is recommended that you opt for overnight travel, so you can sleep during the trip. The only downside is that you'll miss the sights along the way. For a more comfortable trip, take a sleeper bus where you can recline your seat all the way down.
There are daily flights from Manila to Tuguegarao City, which would only take around 1 hour. It is a lot faster and less tiring than a bus ride, but a bit on the pricey side. While a bus fare will set you back a thousand or less, depending on the kind of bus you take, airline fare could cost twice or thrice as much.
From Tuguegarao City
Take whatever transportation is available, such as a rental, jeepney, and a tricycle (Philippines' version of a rickshaw) to get to Peñablanca. Travel time could last anywhere between 1 and a half and two hours. You can then take a boat to cross the Pinacanauan River.
Fare
Although the numbers are just estimates, this will give you a good idea of how much you need to spare for your visit to the river.
Bus Fare – Php 600+ for regular bus, Php 1000+ for sleeper bus
Airfare – between Php 1000 and Php 2000 one way
Tricycle – Php 70+ to Php 100
Boat – Php 40+ to cross the river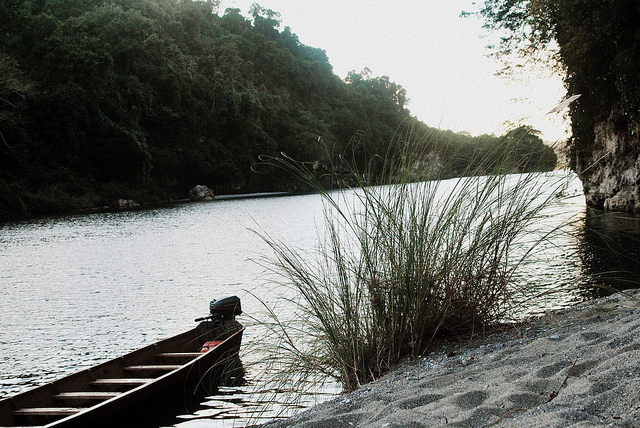 Final Word
You can visit the Pinacanauan River any time of the year, but time it during the Peñablanca Patronal Town Fiesta and you will surely double your fun. Make sure to dress comfortably for the river cruise, and bring extra clothes in case you want to take a swim.