Introduction to Cordova
Cordova is one of two municipalities in Mactan, the other being Lapu-lapu City. Not many foreign tourists and even Filipinos visit Cordova because it is somewhat isolated from the cluster of beach resorts located in the coast of the more famous and larger neighbor, Lapu-lapu City.
Cordova is a speck of heaven, being so tiny. It covers a very small portion of Mactan, and is in fact isolated by two adjoining rivers, making it technically a separate island. Hence, Cordova is sometimes referred to as Cordova Island. Its total area is barely a quarter of the total area of Mactan at 17.15 square kilometers, while Lapu-lapu covers the rest, 58.10 square kilometers.
Despite its size, Cordova shares the same coastline as Lapu-lapu, and it is equally scenic and yet more relaxing.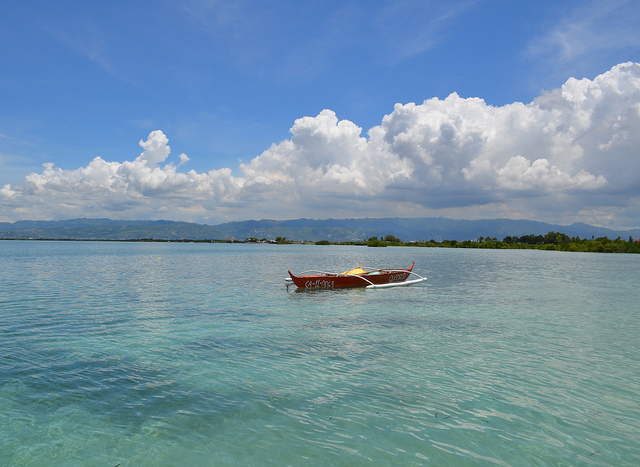 Go the Extra Mile
Its distance from the Mactan-Cebu International Airport puts it on the bottom list of Mactan tourist destinations, as more holidaymakers prefer easier, quicker route to the beach. However, Cordova isn't devoid of modern means of transportation. It is in fact dotted with paved highways and barangay roads, complete with a large fleet of public utility vehicles such as jeepneys and tricycles.
From Cebu, the best route to take is the First Mactan Bridge, also known as Osmeña Bridge, since Cordova is located on the south point of Mactan. From the airport, it is best to take the coastal road of Quezon National Highway, passing by the coastal strip of Lapu-lapu and all its widely recognized beach resorts.
Beach Resorts in Cordova
It is true that Cordova is overshadowed by its neighbor Lapu-lapu in practically all terms. However, Cordova is not really for those who want the easy way. Cordova is meant for those who go the extra mile in order to discover less frequented holiday destinations.
Beach resorts in Cordova aren't as many, but they are nevertheless splendid in their own respect.
Alta Cebu Village Resort and Convention Center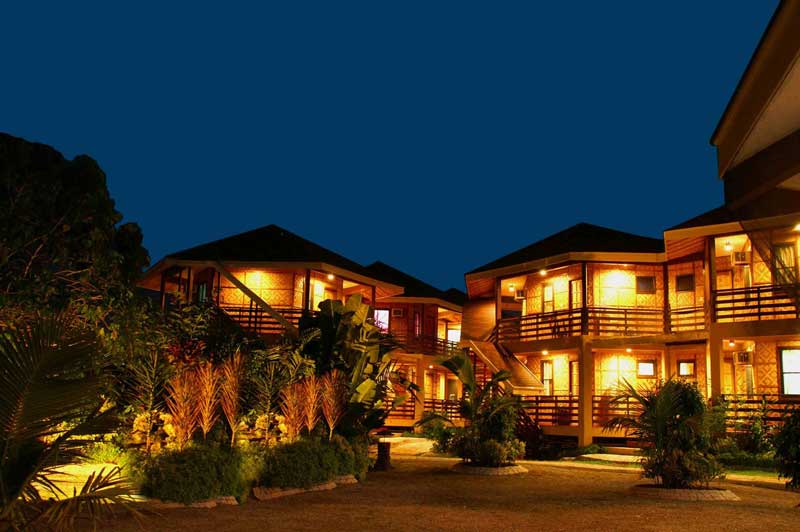 Alta Cebu Resort is a two-time recipient of Trip Advisor's Certificate of Excellence for the years 2012 and 2013. Despite being situated in the less traveled Cordova, Alta Cebu Resort strives to offer a tranquil ambiance, a merger between the west (Swiss) and the east (Filipino).
Alta Cebu Resort is a boutique beach resort with a wide array of amenities including a spa, swimming pool, function hall, restaurant, bar, and landscaped gardens. The resort also offers tour packages such as the Romantic Getaway Package designed for honeymooners, Experience Historic Cebu Package, and the Explore Nearby Islands Package. All tour packages include resort tour, spa relaxation and city tour to Lapu-lapu and Cebu City tourist spots.
Accommodation prices range from $60 to $95 per night, exclusive of 12% VAT and 10% service charge.
Contact: +63 32 496 7052 ; +63 32 496 7399; +63 32 496 7812; +63 32 496 7881; +63 32 513 2088; +63 32 511 4286
Mobile: +63 923 7488033
Email: [email protected]
Address: Tugbungan, Pilipog, Cordova, Philippines
Best Western Cebu Sand Bar Resort
http://book.bestwestern.com/bestwestern/PH/Cebu-hotels/BEST-WESTERN-Cebu-Sand-Bar-Resort/Hotel-Overview.do?propertyCode=99029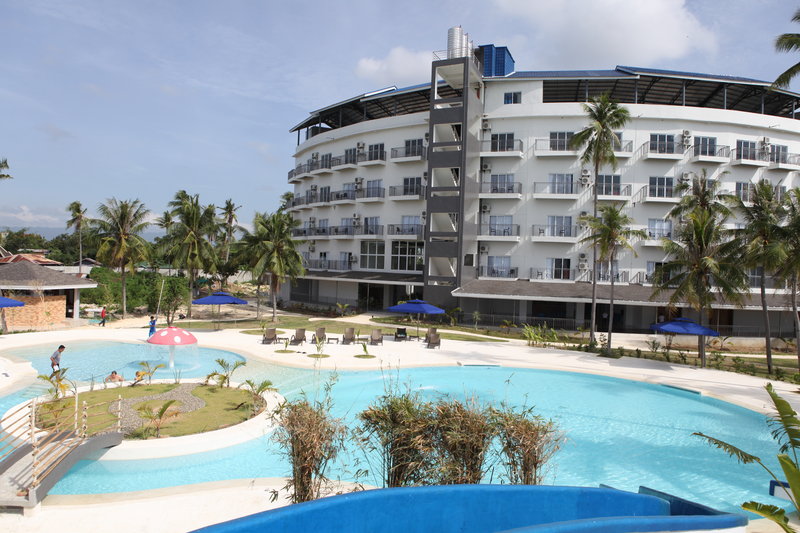 Best Western Cebu is a member of the Best Western chain of resorts. It is a large resort with 58 semi-furnished rooms, kid's and adult's swimming pools, and restaurant that offers free breakfast for guests. It likewise has lounges, kiosks, playground, office or business service machines, and ballroom, among other things.
Best Western Cebu is family friendly and PWD-friendly. It offers entertainment to all members of the family, regardless of age and interests.
Accommodation prices range from $175 to $875 a night. Included in the rates are use of swimming pools, welcome drinks, breakfast for two, and wifi access.
Telephone: +32 238 4217
Fax Number: +32 238 9309
Mobile: +63 917 3090236 ; +63 933 4394797
Email: [email protected]
Facebook: www.facebook.com/CebuSandBarResort
Cordova Reef Village Resort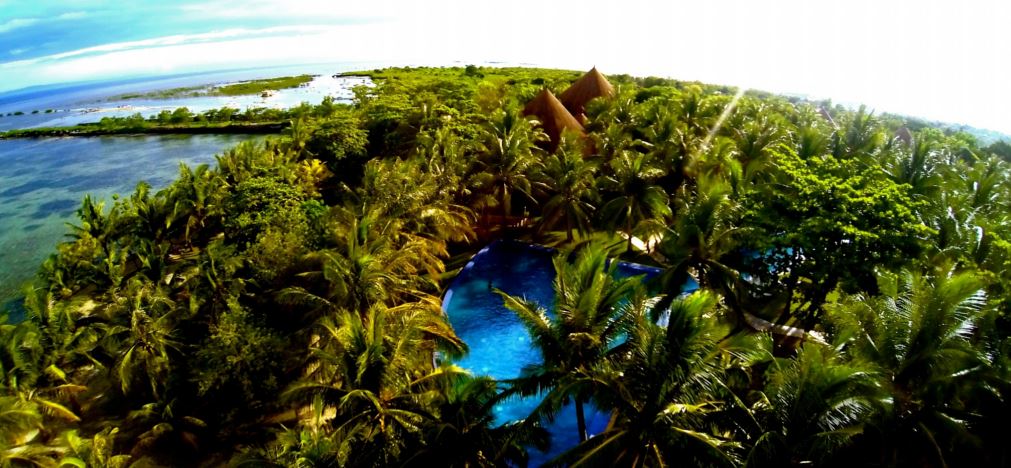 Cordova Reef offers an atmosphere of seclusion and luxury. This Filipino-owned resort is surrounded with tall coconut trees and easy access to the beach. It has an outdoor swimming pool, tennis court, conference room, bar, restaurant and coffee shop. It also provides added services such as babysitting, laundry, and airport transfer.
Accommodation rates range from $130 to $190 per night. Rooms are semi-furnished but are limited to three persons per room.
Contact: +63 32 238 1878; +63 32 496 8050; +63 32 496 8050
Email: [email protected]
Address: Sitio Bantayan Poblacion, Cordova, Cebu, Philippines
Island Sun and Beach Resort
http://www.ilink.ph/islandandsunresort
Island Sun is the sister resort of Cordova Reef, both are owned and operated by Benthel Resort Hotel Corp. All rooms are fully air conditioned with cable TV, telephone facilities, mini bar, refrigerator, safe, and toilet/bath with hot and cold shower.
The resort provides services and equipment for Jet Ski, scuba diving, beach soccer, and beach volleyball.
Telephone: +63 32 238 1878; +63 32 236 3343; +63 32 236 3344; +63 32 496 8079; +63 32 496 8050
Address: Brgy. Gilutungan, Cordova, Mactan Cebu City Cebu
Email: [email protected]; [email protected]
Nalusuan Island Resort & Marine Sanctuary
http://nalusuanislandresort.com/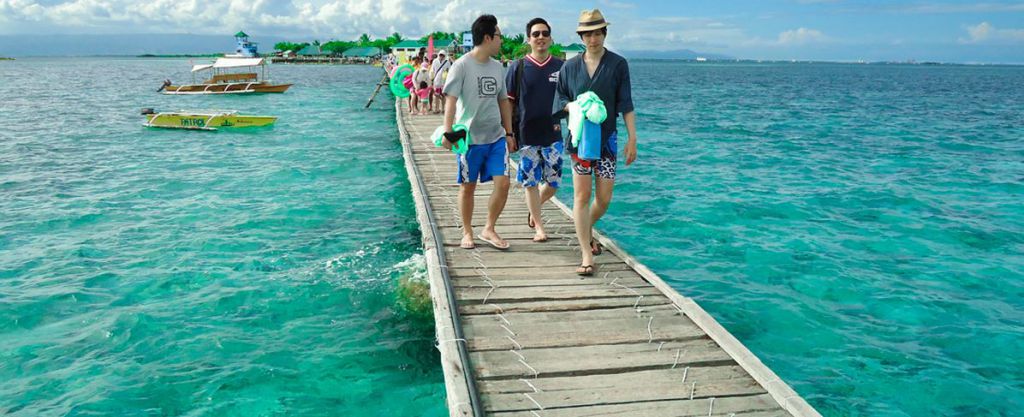 Nalusuan Resort is surrounded by the pristine waters of Olango Reef. It is a miniature island but packed with amenities and activities. It provides 14 room options , smoking area, swimming pool, poolside bar, private beach, landscaped garden, motorized and non-motorized water sports and airport transfer, among others. It is a pet-friendly resort.
Nalusuan is owned by MenCa Development Corporation, which also owns Estaca Bay Gardens Conference Resort in Compostela, northern Cebu and Papa Kit's Marina & Fishing Lagoon in Liloan, northern Cebu.
Room rates range from $77 to $145 per night, including breakfast. Nalusuan is famous for its stilt houses, and being set on an island, it doesn't have power 24/7. Electricity provision runs from 6pm to 8am.
Resort Phone: +32 516 6432
Mobile: +63 923 9503684
Main Office: +32 2541995
Address: Olango Reef, Cordova, Cebu, Philippines
Email: [email protected]; [email protected]
Villa Asela Garden Resort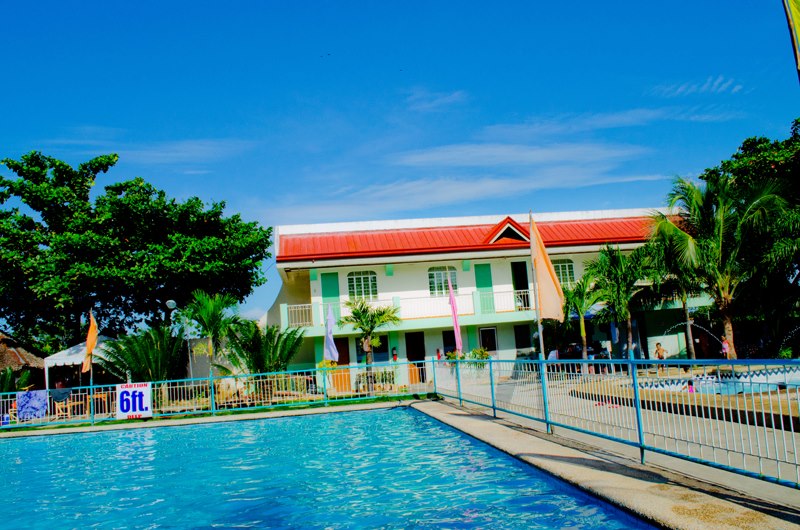 Villa Asela offers three swimming pools for the kids, youth, and adults. The youth pool has water slide. It likewise provides canteen and playground. In addition, the resort has function hall, conference hall, overnight accommodation and day-use cottages. Prices for overnight accommodation range from $25 to $55 a night. Day-use cottages can be rented for $17.
Contact: +32  260 1998; +32 511 1828
Address: Bangbang, Cordova, Cebu 6017, Philippines
Email: [email protected]